Lightroom 4 Presets Package by Photodoto
Remember the first time you launched Adobe Lightroom? There were so many buttons and sliders that achieving the effect you had in mind seemed impossible.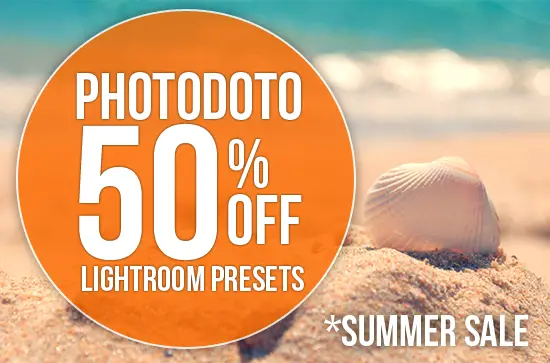 This is where
Lighroom Presets
come in handy! One click, and your photo just got an amazing effect. The second click, and you've switched to a totally different style. What can be easier than that?

Here, take
our handcrafted pack of professional presets
for Lighroom, and get ready to explain to your friends why the photos you post on Facebook look so much better and yet you have plenty of time to play with your kids: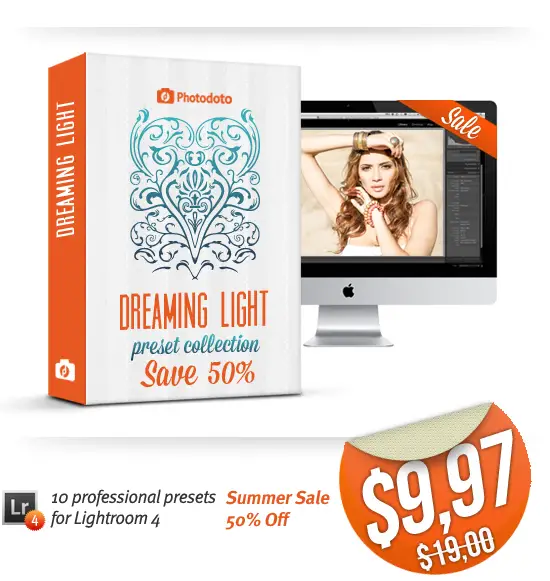 Here's a showcase of the presets that are included in the package:
Still not sure this is what you need? Here are some reasons to consider: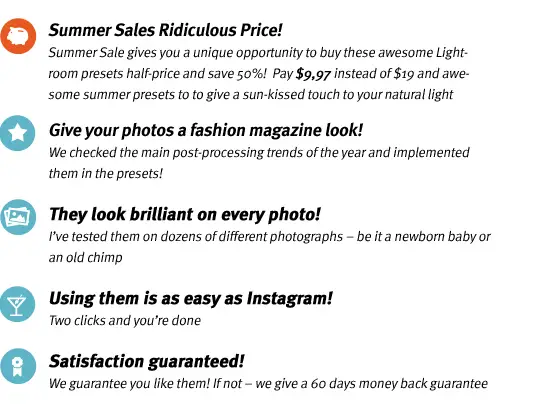 They will only work on
Lightroom 4
– please make sure you have this version if you want our presets to work correctly. Though they will work with both JPG and RAW files, we still recommend you stick to
RAW
, as it gives a lot of extra space for manipulations.

If you are unsure how to install the presets,
here's a quick and easy guide
. Even if you only consider buying the pack, you can download the guide to see how easy it is. In case you're new to the whole concept of Presets for Lightroom
start here
.

Oh, and one more thing. In case you decide that you don't like how your photos look with our Lightroom Presets applied, please let us know within
30 days
from the purchase, and we will
refund
your money. This deal is absolutely risk-free!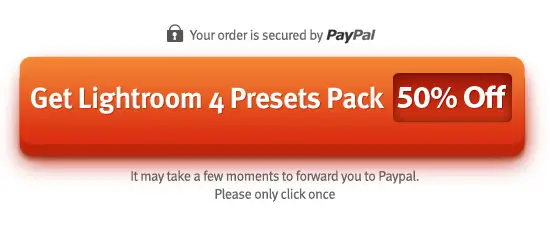 PS:
Believe it or not, we're frequently using these presets ourselves when we need to get a fancy effect fast. In fact, that's the reason we decided that you might like them as much as we do.