Best Black Friday & Cyber Monday Deals for Photographers
While Black Friday was born in the United States, people from all over the world now wait for this day to do some serious shopping too, and photographers are no exception. The Friday after Thanksgiving has become popular everywhere marking the beginning of the winter holiday season.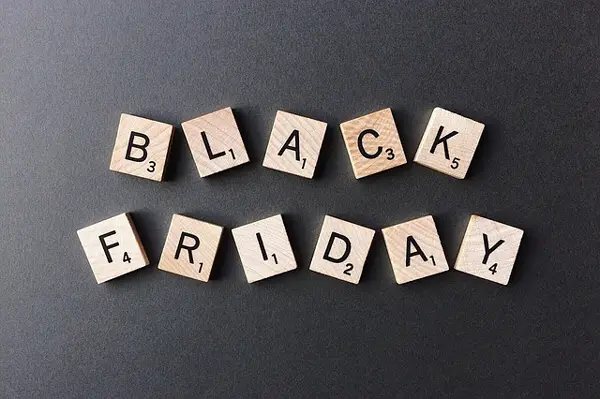 Thanks to our connections in the photography market we get word of deals in advance and we're able to bring them to you.
On this day retailers offer their biggest discounts and attract people to their brands. The tradition spreads to the e-commerce world with most e-retailers offering the same huge discounts the following Monday which is called Cyber Monday. As a rule, you can enjoy four days of hot deals and sales both online and offline.
Here we have put together the best Black Friday Deals for photographers to make it easier for you instead of searching all over the web. This page will be updated every year.

You can get cameras, lenses, software and other photography accessories. Some of the deals are going to be live till December, some of them will end the week after Thanksgiving, so don't waste your time and scroll down to choose the hottest deals for you.
The post will be updated to include more Black Friday and Cyber Monday Deals, so feel free to come back and check out more deals later. Don't miss deals running before Black Friday as they may already be active.

Lastly, we apologize if this page is a little messy, we are adding links as they come in.
DEPOSITPHOTOS.COM
Cyber Monday sale:

ADOBE:
20% discount on Creative Cloud all apps membership (US$39.99 instead of US$49.99 )
Stock Bundle US$39.99 All apps + US$29.99 for Stock
Lightroom Bundle US$39.99 All apps (includes new Lightroom) + 200GB Storage add on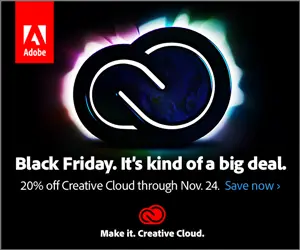 B&H:
1) Black Friday Sale Page (this link will automatically change to current Black Friday Deals and Cyber Monday Deals):
2) Early Black Friday & Holiday Deals – Canon, Nikon, Sony: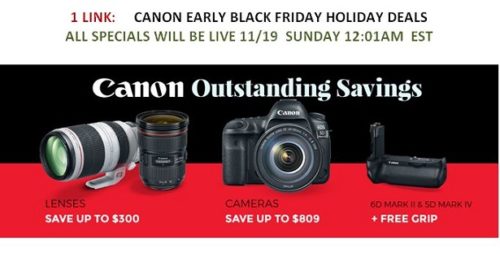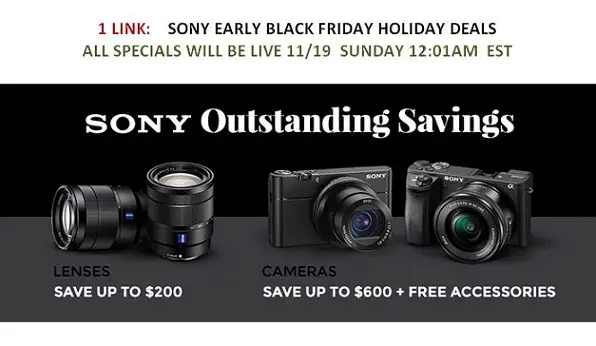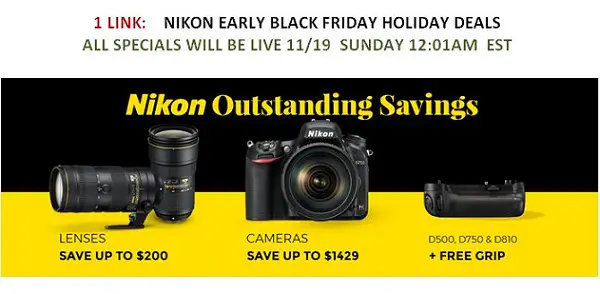 3) Some of the deals from above links:
Canon EOS 5D Mark III DSLR Camera Body with Storage Kit Reg Price:$2,799 You Pay: $2,099
Canon EOS 5D Mark IV DSLR Camera Body with Inkjet Printer Kit Reg Price:$3,838 You Pay: $2849
Nikon D7200 DSLR Camera with 18-140mm Lens & Kit Reg Price:$1,596.95 You Pay: $1,096.95
GoPro HERO5 Black Reg Price:$399 Instant Savings: $50+50 Gift Card
Olympus OM-D E-M1 Mark II Mirrorless Micro Four Thirds Digital Camera Reg Price:$1,999 You Pay: $1,699
ADORAMA:
1)Black Friday and Cyber Monday Deals:

2) Some deals from above link:
Canon PIXMA iP110 Wireless Mobile Inkjet Color Photo Printer Regular 37% off
LG 34UM68-P 34″ 21:9 WFHD UltraWide FreeSync IPS Monitor 20% off
Adobe Photoshop Elements 18 Software, DVD 40% off
Flashpoint 160 LED On Camera Light for DSLR Digital Photo Video Cameras 35% off
AMAZON:
1) Amazon Photography Deals:
Black Friday Deals expired, photo deals of the day here.
EBAY:
Camera deals of the day: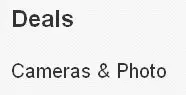 BEST BUY:
See this Week's Special Offers on Cameras and Camcorders, Plus Free Shipping on Orders $35 and Up
PANASONIC.COM
PHOTOGRAPHY CONCENTRATE:
Currently 50% off using the coupon code PCBLKP17:

DJI :
DJI Black Friday Sale,Save up to $150! This year's best deals on drones, handheld gimbals and more. Cyber Monday giveaway and sale.
WALMART:
Photography deals:

SHARPER IMAGE:
Photography
Code SHIP99:

MACPHUN:
Use code DOTO for an extra $10 Photodoto discount
Luminar 2018 for Mac and Windows discount
Aurora HDR 2018 for Mac and Windows discount
MASTERBUNDLES:
Use code BlackFriday2017:
TEMPLATE MONSTER:
BEART PRESETS:
Code BLACKBEART:

As previously mentioned, we will update this  Black Friday list as more deals become available on photography related sites. We will also be updating it every year with current deals so if you want to bookmark it, feel free to do so.
If you missed any Black Friday deals you can browse for gifts in  our permanent gift lists for photographers: Gifts for Photographers
and digital filmmakers: Gifts for Filmmakers
Disclaimer: This page includes affiliate links which helps keep our site running and free to you. Thanks for your support.