Best Black Friday & Cyber Monday Deals for Photographers
While Black Friday was born in the United States, people from all over the world now wait for this day to do some serious shopping too, and photographers are no exception. The Friday after Thanksgiving has become popular everywhere marking the beginning of the winter holiday season.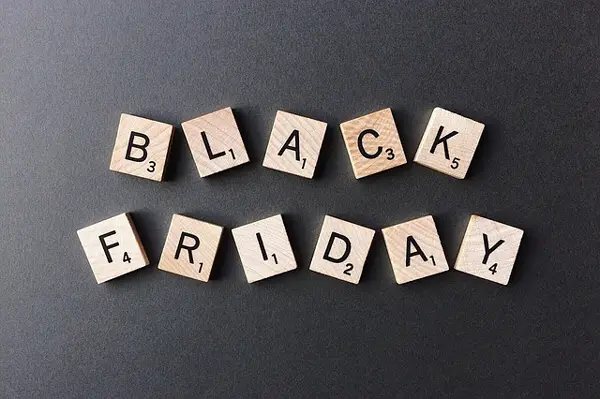 Thanks to our connections in the photography market we get word of deals in advance and we're able to bring them to you.
On this day retailers offer their biggest discounts and attract people to their brands. The tradition spreads to the e-commerce world with most e-retailers offering the same huge discounts the following Monday which is called Cyber Monday. As a rule, you can enjoy four days of hot deals and sales both online and offline.
Here we have put together the best Black Friday Deals for photographers to make it easier for you instead of searching all over the web. This page will be updated every year.

You can get cameras, lenses, software and other photography accessories. Some of the deals are going to be live till December, some of them will end the week after Thanksgiving, so don't waste your time and scroll down to choose the hottest deals for you.
The post will be updated to include more Black Friday and Cyber Monday Deals, so feel free to come back and check out more deals later. Don't miss deals running before Black Friday as they may already be active.

Lastly, we apologize if this page is a little messy, we are adding links as they come in.
SMUGMUG:
40% off any new account with a 14 day free trial
PIXPA:
Create your photography portfolio website on Pixpa and get 50% OFF for the first year on all plans using the coupon code BFPDOTO50  or by clicking on https://www.pixpa.com/?refcode=BFPDOTO50
PICFAIR:
This Black Friday, we're offering 40% off our paid-for subscription platform, Picfair Plus, which allows photographers to enhance their free Picfair Store with a range of advanced features.  From Friday 29th November to Friday 6th December – 40% off the first month or year of a monthly or annual subscription to Picfair Plus.  Users can enter the code BLACKFRIDAY40 when subscribing to Picfair Plus for the discount to be applied: https://www.picfair.com/plus
 FLOWTHEMES:
Start attracting your dream clients with a website that gets you booked. Flothemes offers gorgeous, easy to customize and SEO friendly website designs for photographers, videographers, stylists and other creative businesses.  35% Off all Flothemes and up to $179 Off bundle deals November 18th – December 1st. https://flothemes.com/black-friday-deal/
ADVENTURE INSTEAD:
For November 26–December 3 only, The Elopement Photographer Course by Maddie Mae of Adventure Instead is on sale for $1900, down from $2400 – a $500 discount! (payment plans of 12 x $190 are also available). PLUS – Maddie Mae's The Permission Posing Course for FREE ($350 value) if you purchase The Elopement Photographer Course for the single payment price of $1900 and are a member of Maddie Mae's free educational facebook group Weddings & Wanderlust – Adventure Photographers. Website for The Elopement Photographer Course: https://adventureinsteadacademy.com/Facebook Group (*required to join to get free bonus course) https://www.facebook.com/groups/weddingsandwanderlust/
Special bonus link to receive The Permission Posing Course for FREE will be in the facebook group.
CANVAS ON THE CHEAP:
88% of all canvas prints here
ADORAMA:
Black Friday and Cyber Monday Deals
Canon Deals
B&H:
Amazon:
EBAY:
PHOTOLOGO:
A signature Photologo® is a sleek, elegant, and timeless way of marking your work.  Do you want to avoid subjecting yourself to ugly logos or having your photography stolen? Get your custom, completely tailored Photologo® today and Start signing your work, the digital way.  25% off Black Friday Deal here.
DJI :
BLUEHOST HOSTING:
TEMPLATE MONSTER:
ADOBE:
Adobe Black Friday 2019 promos are here! From now until November 29th Adobe is offering fantastic deals on Creative Cloud products. Here are the offer details:
Creative Cloud All Apps for Individuals – up to 40% off for first time subscribers

Creative Cloud All Apps for Students – up to 70% off for first time student subscribers

Creative Cloud All Apps for Teams – up to 25% off for first time team purchasers
EDELKRONE:
Black Friday and Cyber Monday Special
LUMECUBE:
SKYLUM:
GOODGALLERY:
Use Offer Code BLACKFRIDAY to Save $99 on Startup Fee
BEST BUY:
Cameras
WALMART:
As previously mentioned, we will update this  Black Friday list as more deals become available on photography related sites. We will also be updating it every year with current deals so if you want to bookmark it, feel free to do so.
If you missed any Black Friday deals you can browse for gifts in  our permanent gift lists for photographers: Gifts for Photographers
and digital filmmakers: Gifts for Filmmakers
Disclaimer: This page includes affiliate links which helps keep our site running and free to you. Thanks for your support.