Best Black Friday & Cyber Monday Deals for Photographers
While Black Friday was born in the United States, people from all over the world now wait for this day to do some serious shopping too, and photographers are no exception. The Friday after Thanksgiving has become popular everywhere marking the beginning of the winter holiday season.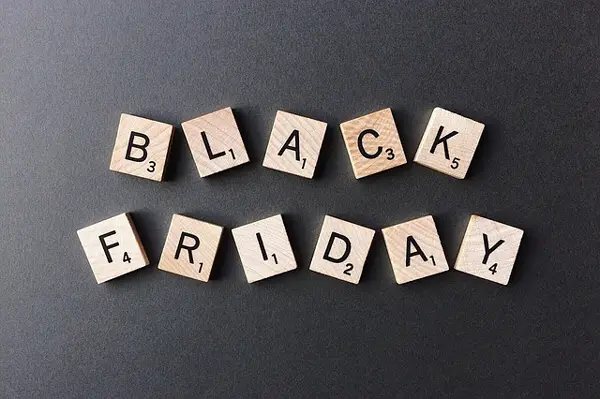 Thanks to our connections in the photography market we get word of deals in advance and we're able to bring them to you.
On this day retailers offer their biggest discounts and attract people to their brands. The tradition spreads to the e-commerce world with most e-retailers offering the same huge discounts the following Monday which is called Cyber Monday. As a rule, you can enjoy four days of hot deals and sales both online and offline.
Here we have put together the best Black Friday Deals for photographers to make it easier for you instead of searching all over the web. This page will be updated every year.

You can get cameras, lenses, software and other photography accessories. Some of the deals are going to be live till December, some of them will end the week after Thanksgiving, so don't waste your time and scroll down to choose the hottest deals for you.
The post will be updated to include more Black Friday and Cyber Monday Deals, so feel free to come back and check out more deals later. Don't miss deals running before Black Friday as they may already be active.

Lastly, we apologize if this page is a little messy, we are adding links as they come in.
ADOBE:
The Adobe Black Friday 2020 promos are here! From now until November 27th Adobe is offering fantastic deals on Creative Cloud products. Here are the offer details:
Creative Cloud All Apps for Individuals – up to 25% off for first time subscribers
Creative Cloud All Apps for Students – up to 70% off for first time student subscribers
Creative Cloud All Apps for Teams – up to 25% off for first time team purchasers
Link here.
SELLFY:
Black Friday offer, 40-80% off membership.
Sellfy is an all-in-one digital commerce solution that is easy to create and manage ("build your store in under 5 minutes"). Digital product files such as photographs up to 10GB can be uploaded. It works great for creators, bloggers, and businesses looking to sell digital products, subscriptions or physical goods.
PIXPA:
Pixpa is the ultimate all-in-one website platform for photographers and creatives to showcase, share, and sell their work online. Trusted by Pro Photographers around the world, Pixpa enables you to create a beautiful portfolio website in minutes, complete with built-in client galleries, online stores, and blogs. With plans starting at just $7/mo, Pixpa gives you all the tools that you need to manage and grow your business – all without any coding knowledge.
Create your photography portfolio website on Pixpa and get 50% OFF for the first year on all plans using the coupon code BFPDOTO50 by clicking here
BLUEHOST HOSTING:
RAWSIE:
Rawsie is the first RAW image compressor of its kind named the Best Photo Technology 2020 by imaging experts at the Visual 1st Conference. Rawsie will reduce your RAW photos by up to 80% while preserving dynamic range, resolution and any edits applied. With RAW files 5 times smaller yet still fully RAW, it will help experienced photographers to improve their Lightroom catalog workflow and remote storage load time, but as well help those of us just starting our careers to save literally thousands on RAW file storage upfront.
Deal: 20% off
Promo code: NOVEMBER20
Dates: November 15 — December 15
Link: here
SMUGMUG:
Between 11/19 and 11/30, anyone that clicks your BF/CM affiliate link and enters into a free trial will save 40% off their new SmugMug account if they subscribe by 12/13. Link
B&H:
Holiday Deals link here
POLAROID:
As of today, consumers can shop on Polaroid.com with up to 50% discount on selected Polaroid cameras and accessories. Link here.
SKYLUM
Luminar and other discounts including 80% off on addons here.
ADORAMA:
Holiday Deals here
SEMRUSH:
Black Friday Deal here
EDELKRONE:
Holiday deals here
AMAZON:
Black Friday Deals here
LUMECUBE:
Holiday Deals here
INKYDEALS:
Deals link here.
As previously mentioned, we will update this  Black Friday list as more deals become available on photography related sites. We will also be updating it every year with current deals so if you want to bookmark it, feel free to do so.
If you missed any Black Friday deals you can browse for gifts in  our permanent gift lists for photographers: Gifts for Photographers
and digital filmmakers: Gifts for Filmmakers
Disclaimer: This page includes affiliate links which helps keep our site running and free to you. Thanks for your support.