Camera Lens Rentals opens its doors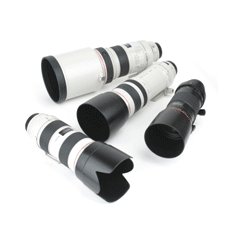 If you ever need to rent a lens you certainly can't complain about a lack of options. A few months ago I reviewed 8 online lens rental stores and now we can add the aptly named Camera Lens Rentals to the list.
This new store is strictly Canon with a fair selection of standard, wide and telephoto lenses. They follow the standard rental model. Prices are fairly competitive and they offer an optional damage waiver for a few dollars more. In addition, they are currently promoting a "3 clicks special" where you rent three lenses and get your fourth rental for free.
For their grand opening, they're offering 15% off your first rental with the discount code GRANDOPEN.
Also, be sure to check out my reviews of competing services Rent Glass and Zip Lens.