Creating Flash Flip Book with Flash CMS Template: Opportunities, Examples
Have you ever tried a Flash Page Flip template demo? If not, you're missing a really cool experience. Well, let's remedy the situation and look inside one of Flip Book templates together:)
If the page flipping template is CMS based, it opens the widest opportunities for the developers and ordinary users: the developers have the advantage of creating a professional Flash website with page flip effect much faster and easier, and the end users can then edit and update the newly-made digital book without a professional's help. Moreover, if an ordinary user with average computer skills would wish to create a Flash flip book alone, he can easily do it due to advanced almost intuitive control panel integrated into the template.
As an example, we'll take the Flash Flip Book template # 30003 from our collection.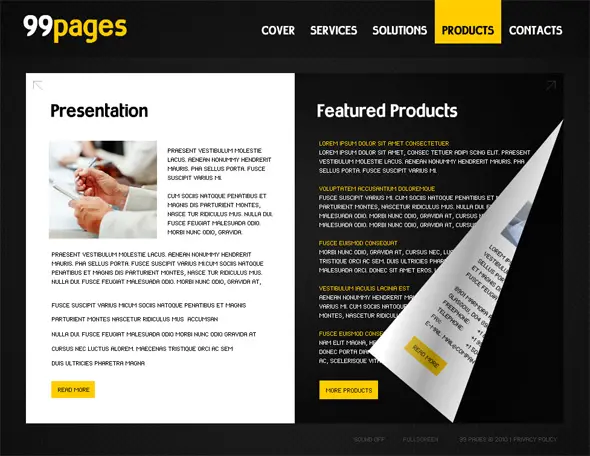 1. The module that allows to modify the flip book appearance is the Page Back module that you can find in the Slot section of the left toolbar panel. You can set the rotation, alpha as well as blend the mode. Also, you can add effects to the page (bevel, blur, color, glow, etc.), copy the modified object and paste it to another page.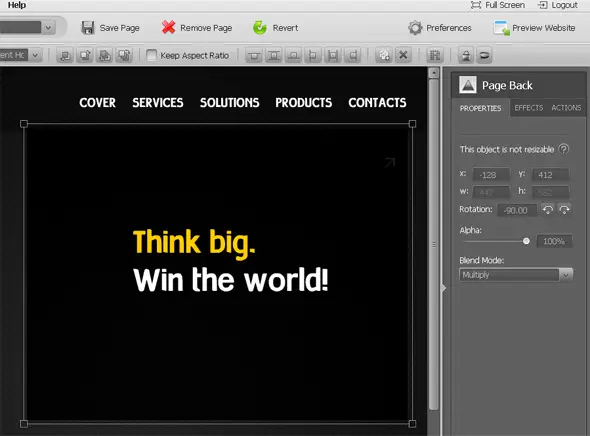 2. The left part of the flipping book is modified by the Shape Object module. It is possible to choose the page color, the line color, line sickness and alpha as well as regulate the corner flip radius.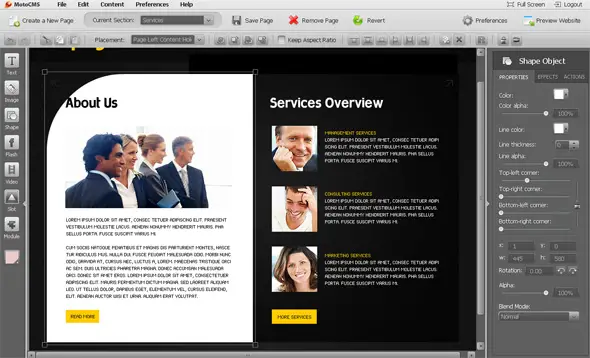 3. You can modify the Main Menu by adding as many sections and sub-sections as you need, set the rotation angle, alpha and blend mode.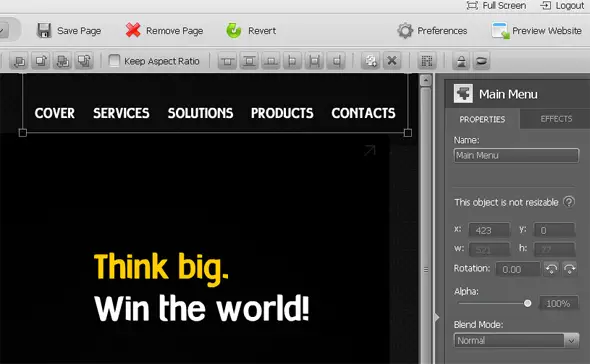 4. It is possible to add as many pages to the flip book as necessary. You can also experiment with objects, shapes, arrows or buttons (change their colors, rotation angle, shape, add some effects) and add some on the stage.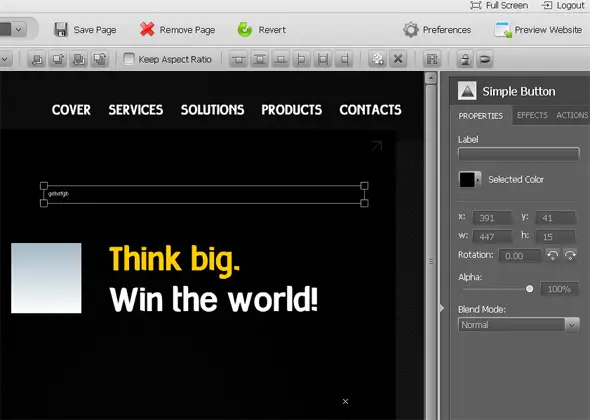 5. There are plenty of other modules, widgets that allow to create a really functional Flash website with page flip effect. In addition to the slots that regulate the flip book itself, gallery slots and widgets, various slots for modifying the objects, there are such useful modules and Google Maps widget, RSS Feed, Music Player, Media Player and Contact Form.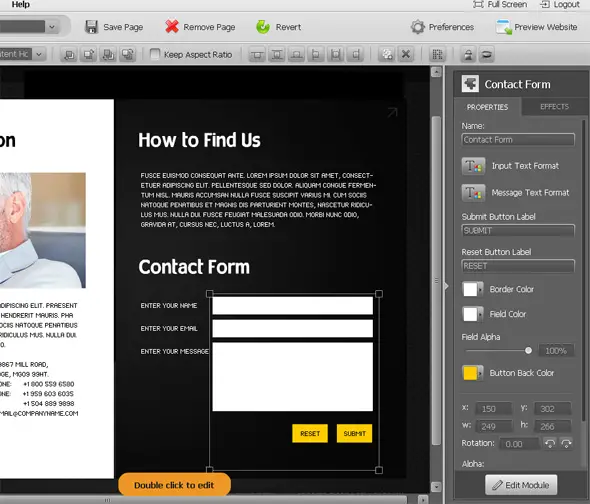 ————————————–
Below you will find two examples of complete Flash CMS website on the basis of this Flash CMS template. You'll see the final results of what changes can be done within the control panel.
***
USPA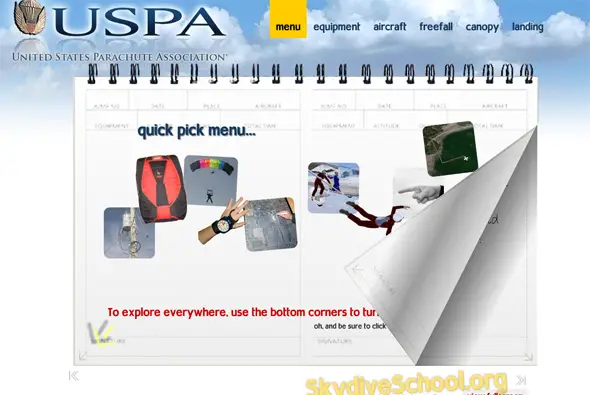 ***
Stratton Sinclair Associates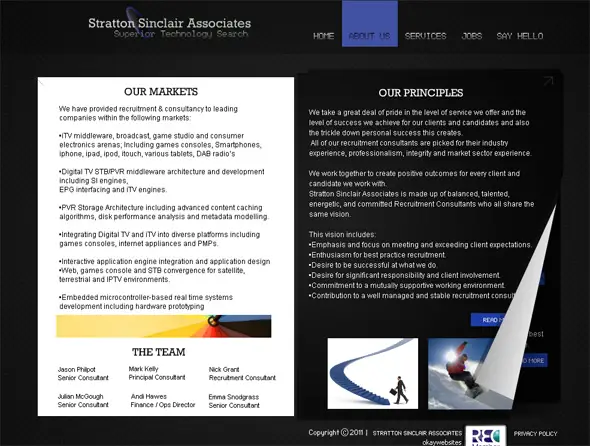 View the DEMO of the original Flash Flip Book Template, play with it and evaluate all the opportunities by yourself!