New Flip Book in Flash: a Simple Perfection
Hey guys,
Our collection of Flash Flip Book Templates becomes every day richer. And again, we've got a nice present for you:) A new flip book in Flash has seen the light! Simple but truly elegant…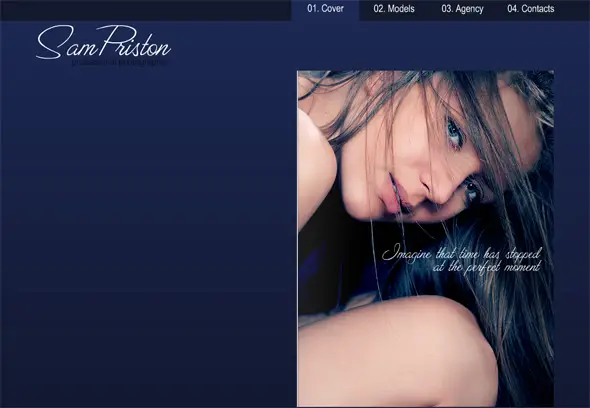 This stylish professional Flash CMS template is a true delight for the eye. Beautiful catchy layout with a really stunning background, the flip book effect and high functionality make the solution stand out among other digital books.
The interactive drop down menu with intuitive navigation allows you to easily browse through the website. The book itself can be viewed by clicking on the page's corner or dragging the page with a mouse.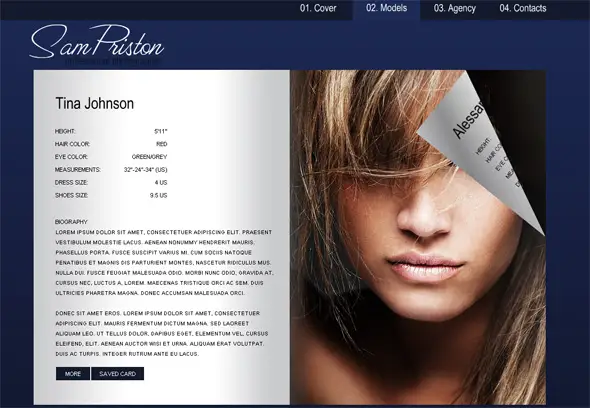 You may add any content to your Flash flip book: images, objects and texts. Due to the powerful Flash CMS embedded in the template, you may easily manage the website content: add/remove pages and pop-ups, edit modules, widgets and slots as well as add your own ones, embed new fonts, add your own music tracks, change the background… In other words, you may change the template out of all recognition, if needed.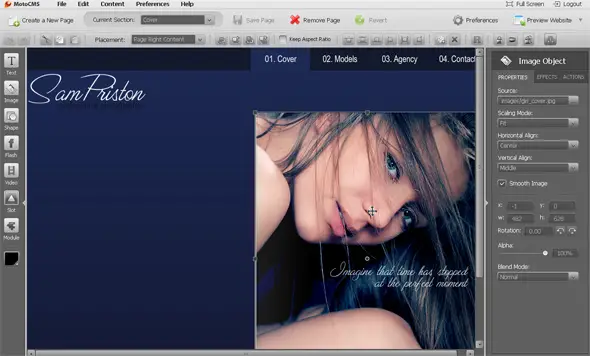 Modules, slots and powerful tools embedded in the control panel, open wide opportunities for the website owners. The template's functionality allows its owner to create advanced galleries, add RSS Feed, Google Maps, etc. And the most important is that even a person with basic computer knowledge is able to customize and then manage the template.
Due to the advanced Image Editor, you have an opportunity to upload your photos from your camera right to the media library (that, by the way, may contain the unlimited number of image and media files), and then edit them within the control panel: crop the images, rotate them, adjust colors, add brightness and contrast as well as other visual effects, etc.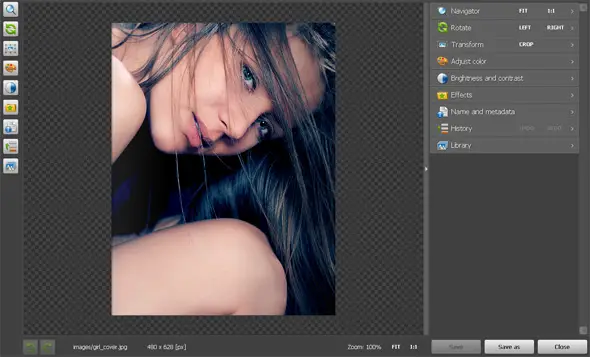 View the Control Panel Demo and evaluate the opportunities the Flash flip book offers by trying the control panel in action.
Browse the entire collection of our Flash Flip Books and choose one for your own web project!