Impressive Flash Flip Book Portfolio Websites
An artist/photographer/designer's portfolio is much more than just a website – it is art, an expression of the artist's personality, style and individuality. Today more and more people of art prefer to showcase their artworks in a digital way. The more creative your portfolio is, the more chances you have to stand out among other professionals of your niche.
Flash designers surpassed themselves in creativity when designing portfolios:  waves, curves, various shapes, flipping books… The way of presenting works in the form of a flip book becomes more and more popular, and there is no wonder why. Interactive and functional Flash books extremely attracts a visitor's attention; moreover, if a flip book portfolio is Flash CMS based, it opens great opportunities for its owner and creates a strong visual effect on viewers.
Today we would like to present some of the most attractive Flash portfolios with page flip effect. We hope they will inspire you with fresh creative ideas and create a positive mood.
A stylish neat Flash portfolio of an Italian freelance web/graphic designer. The flipping book effect is neat and creates an amazing impression, and a cute animation adds more charm to the portfolio.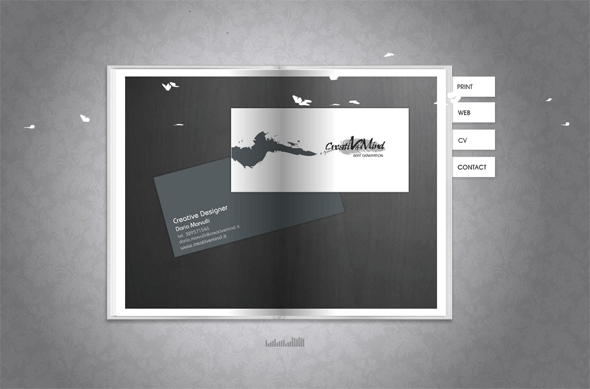 ***
The Flash portfolio of a design group that specializes in architectural 3D rendering & animation. The website imitates an old book, the flipping effect is performed really great. The designer used the appropriate textures to create the effect of old.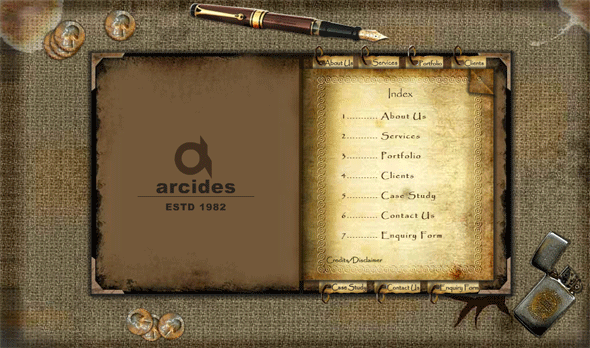 ***
Mohammad Rahimi
The Flash portfolio of Mohammad Rahimi, a web & graphic designer.  The website imitates a notebook in a really creative way. The text on the pages is animated.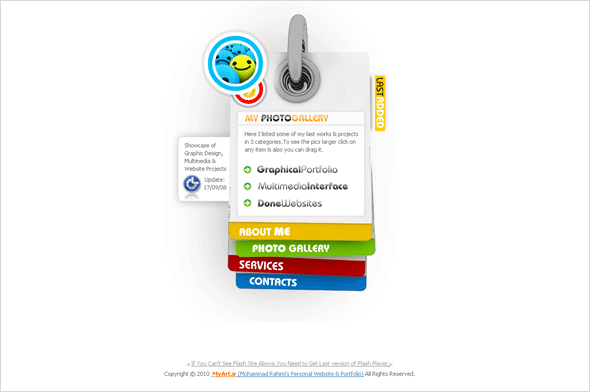 ***

Pat Fallon
The personal portfolio of Pat Fallon, a well known illusionist. A great Flash website with page flip effect, striking colors and impressive functionality.
The Flash project of a professional illustrator Matt Murphy. His portfolio includes many great works for famous magazines. His clean style Flash portfolio is extremely functional and looks really professional. The flipping book effect is traditional: to turn over the page you need to either click on its corner or drag with your mouse.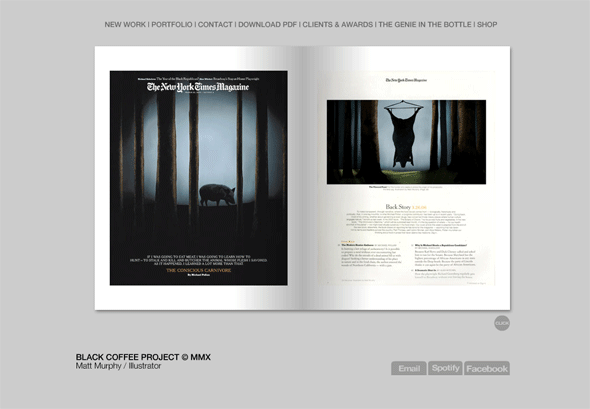 Really attractive, aren't they?:) If you liked the idea of your own Flash portfolio with page flip effect, you are welcome to view the ready-made Flash CMS Flip Book solutions for your possible future web project.