Ironic Typography Posters That Show the True Photographer's Life
There is a chance you've seen a few posters with quotes about photographers on Facebook, Pinterest, Tumblr or other social-media platforms before. I'm talking about quotes like "Owning a camera does not make you a photographer" or others like "Life is like photography–we develop it from the negatives," which all the photographers tend to share.
Today, I'd like to bring to your attention a showcase of 35 funny and ironic typography posters about the photographer's life that will surely make you think, "Ahaha…that's so true!" Next time, when you hear something like, "Your camera takes really good pictures," you can say something back to them like, "Your oven bakes really good cakes!" ;)
#1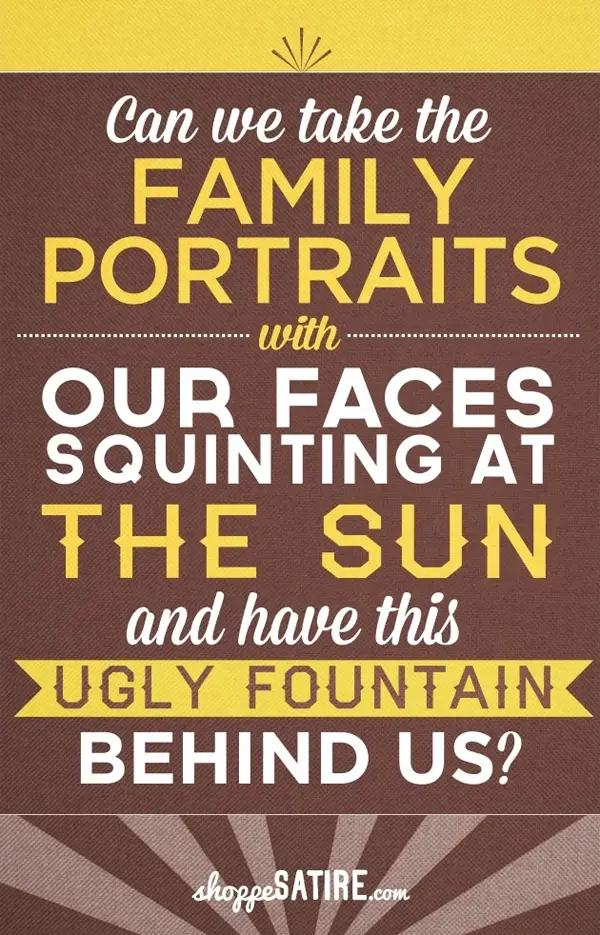 #2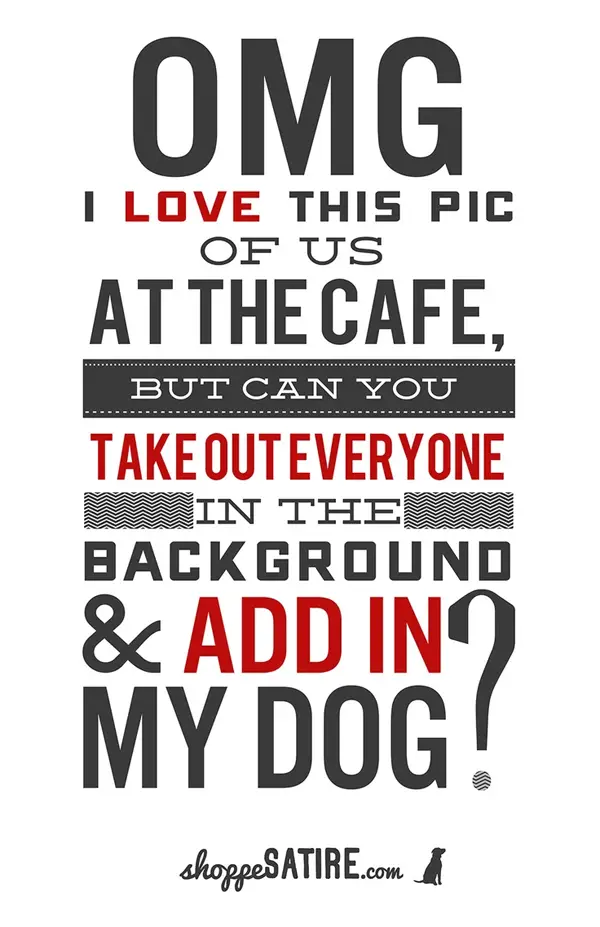 #3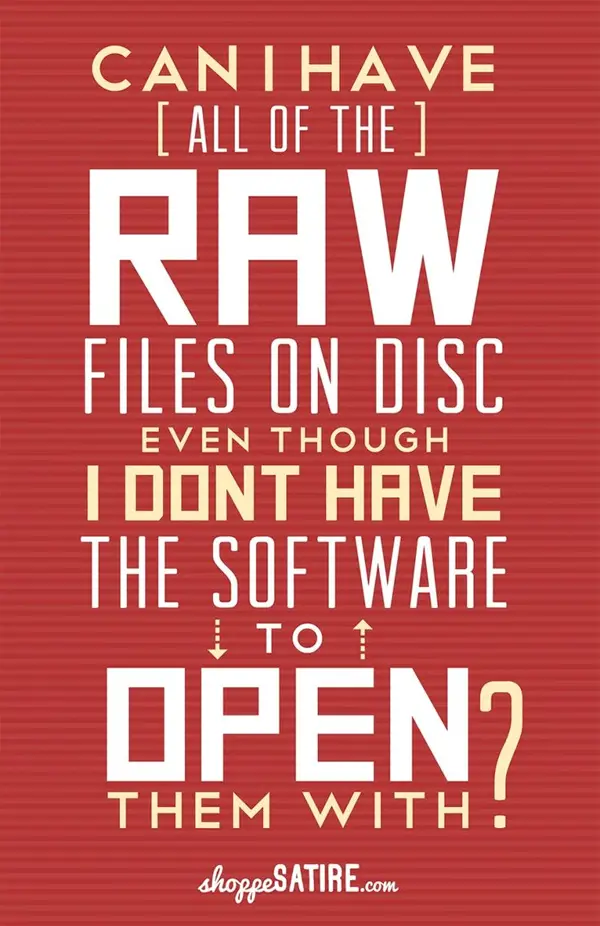 #4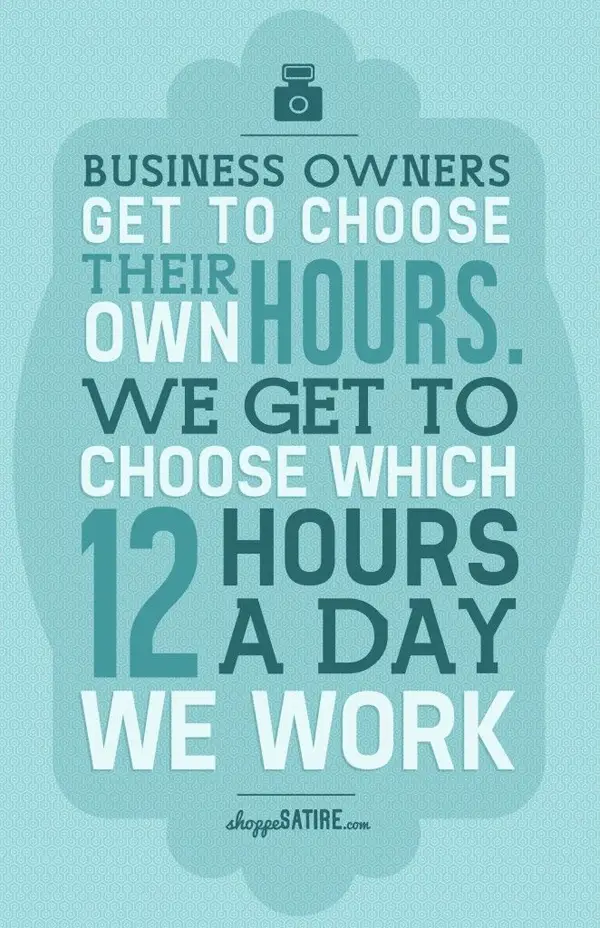 #5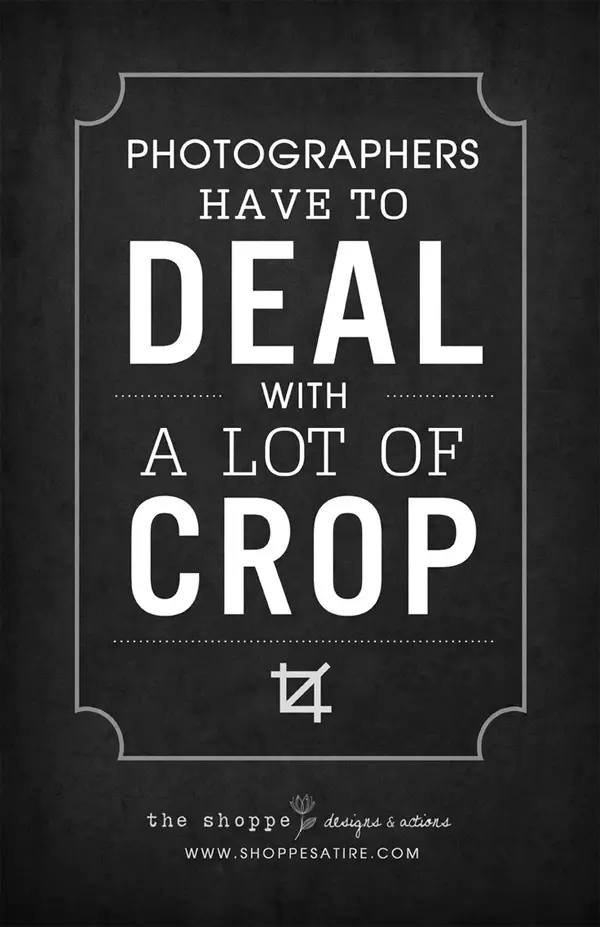 #6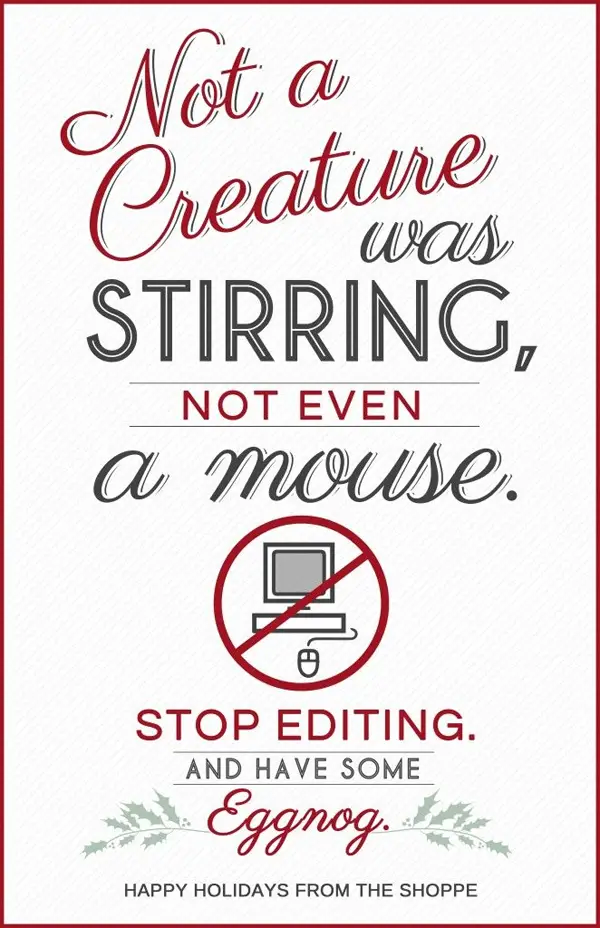 #7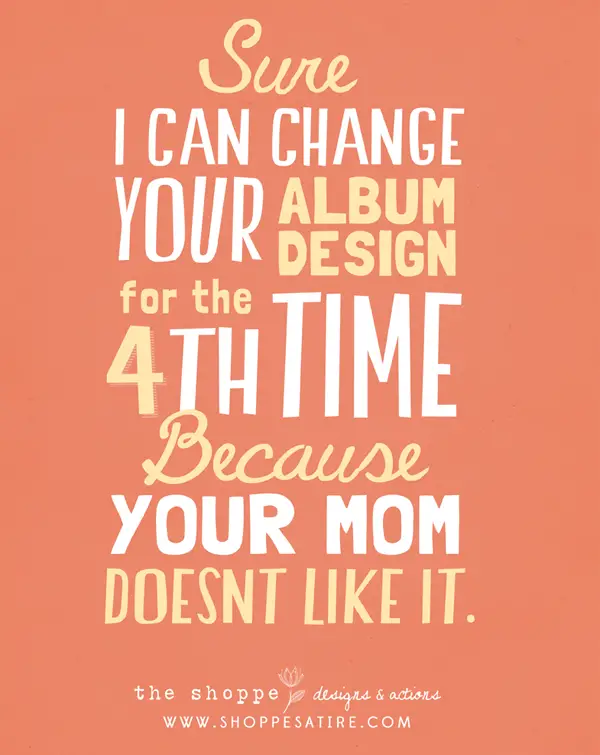 #8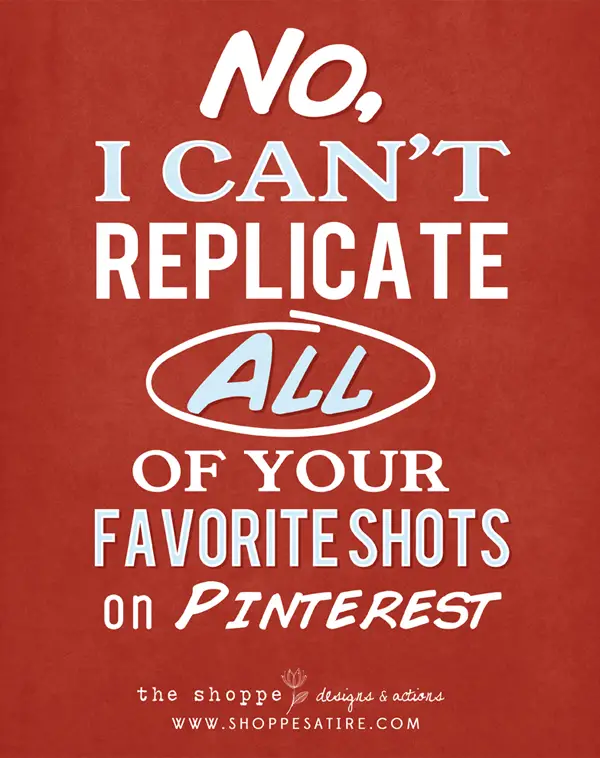 #9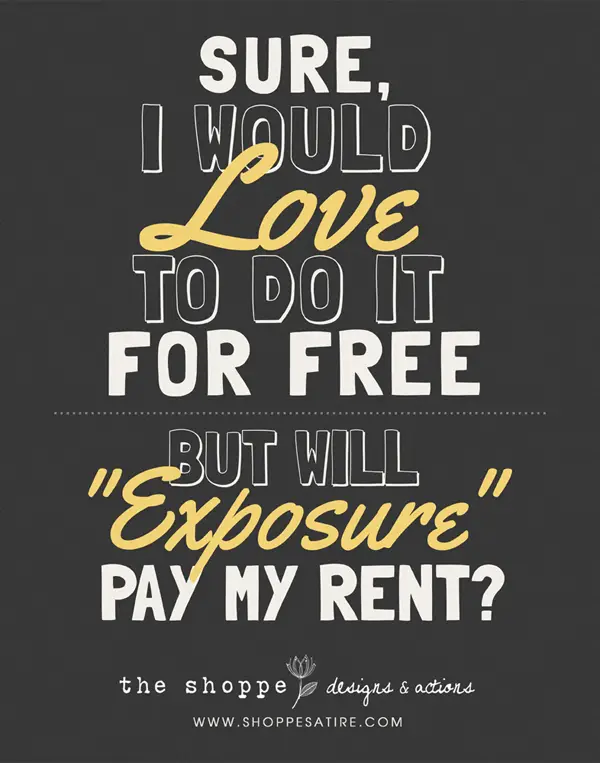 #10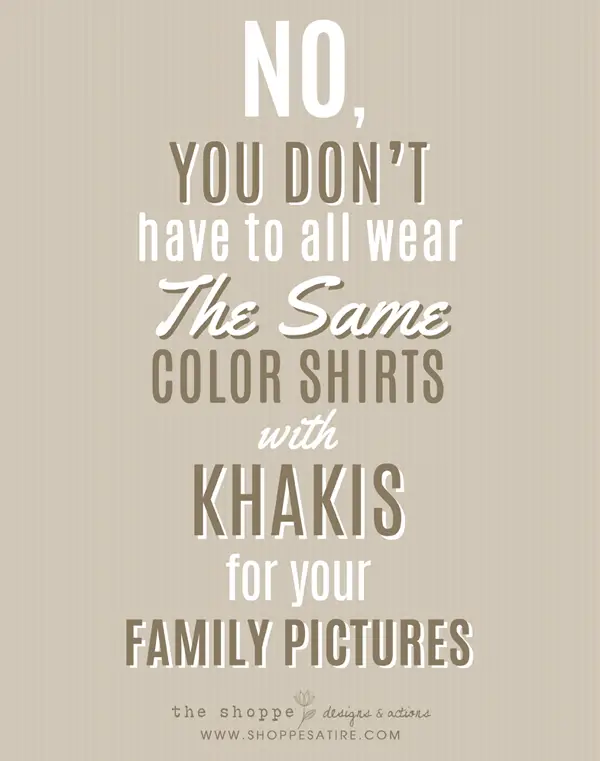 #11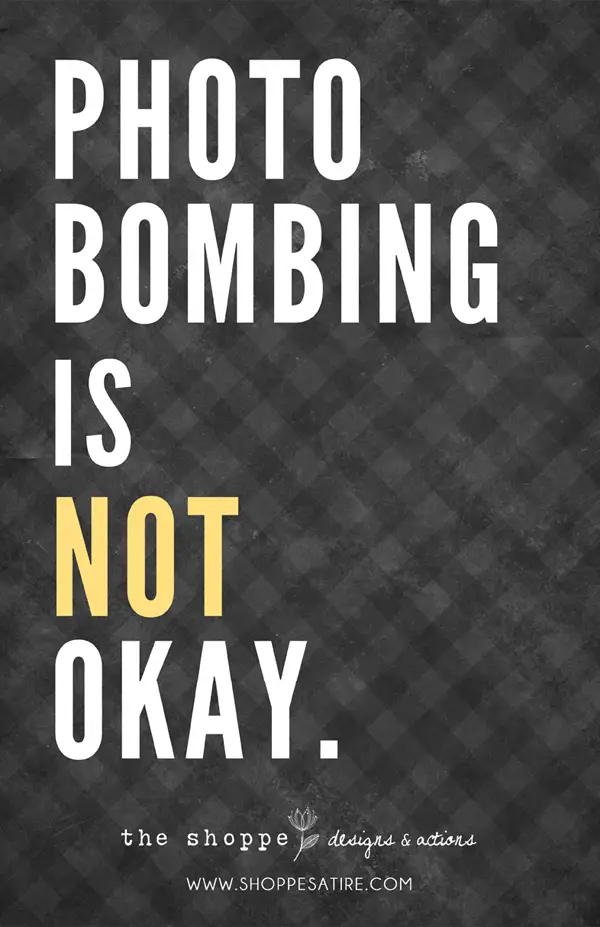 #12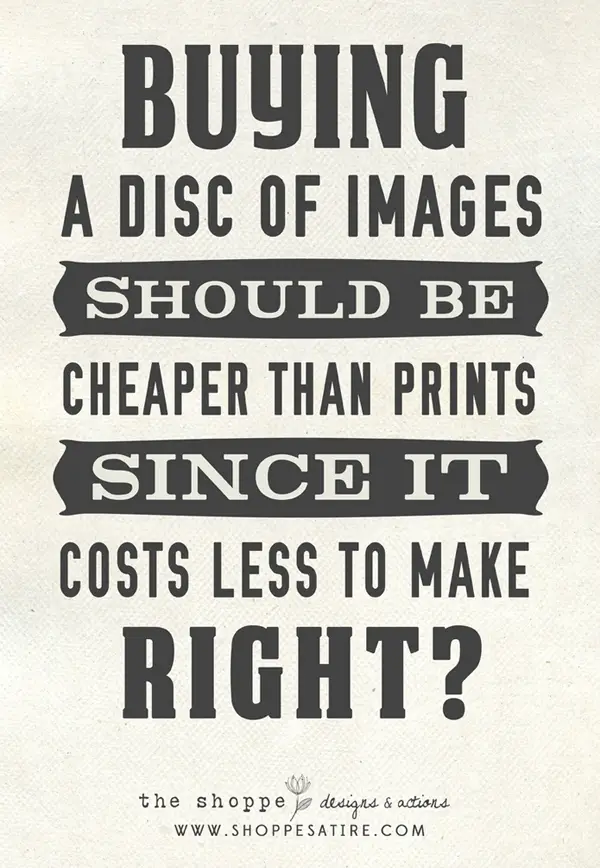 #13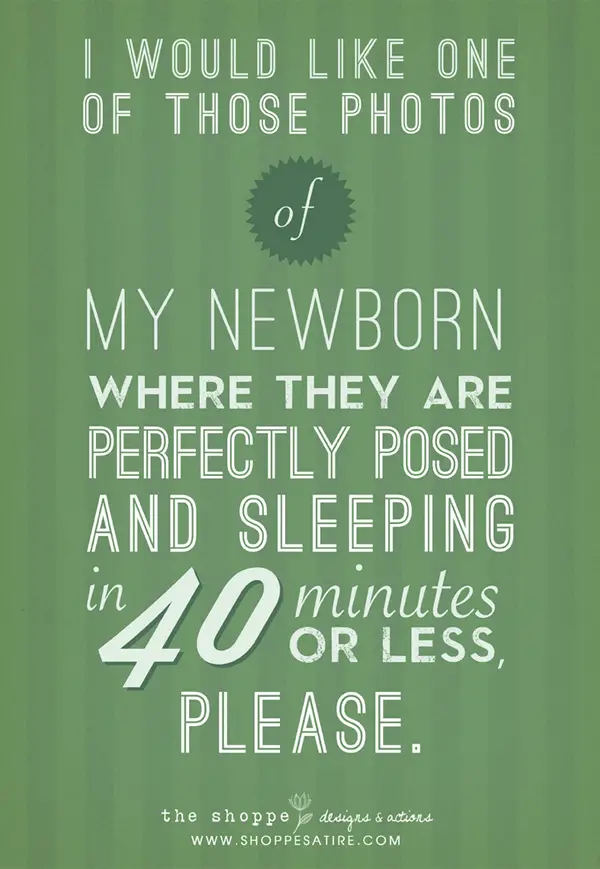 #14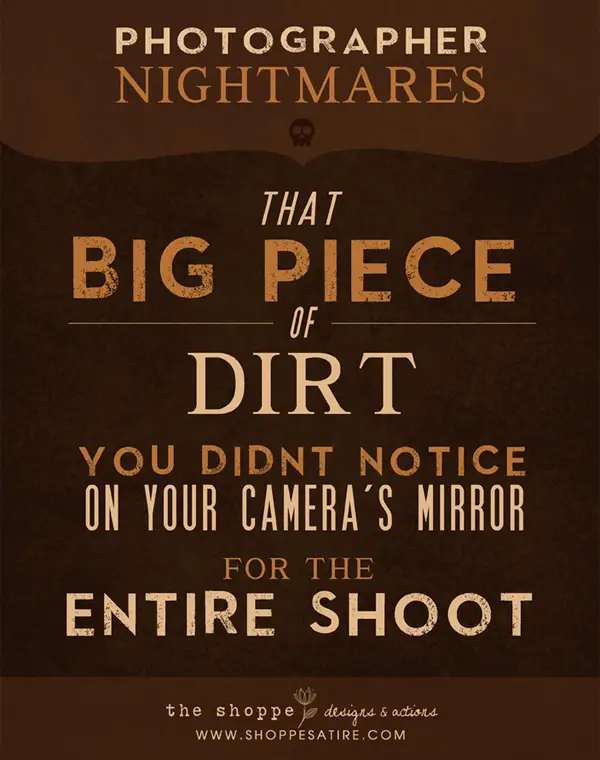 #15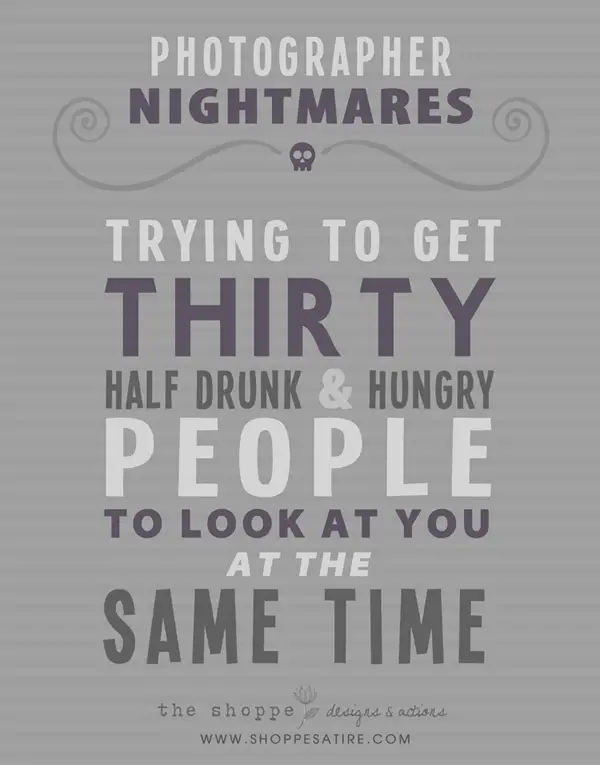 #16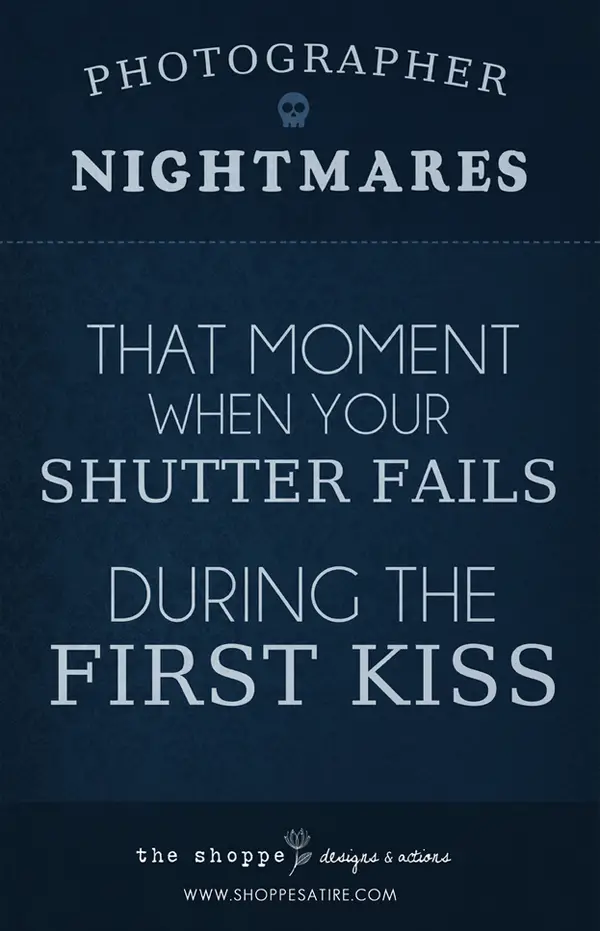 #17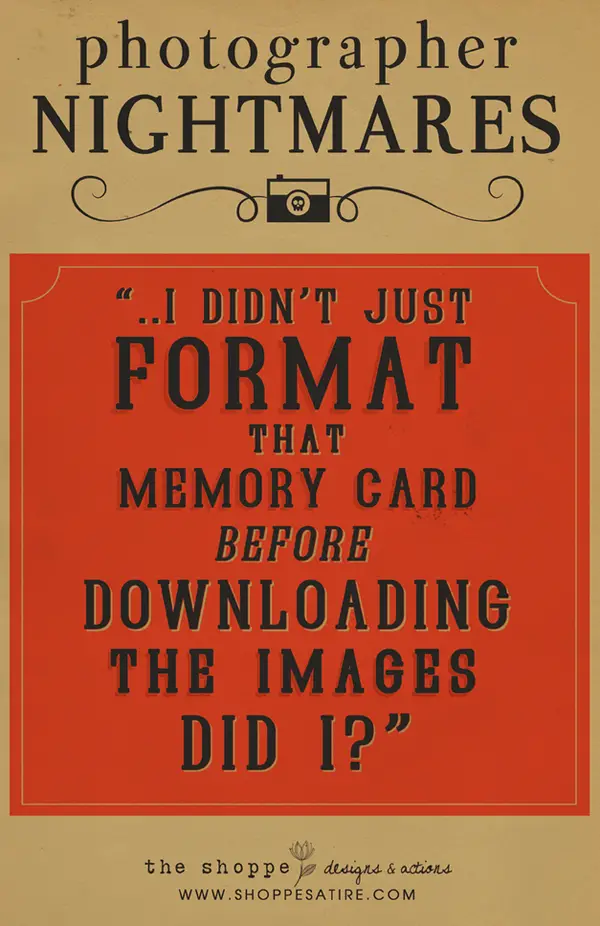 #18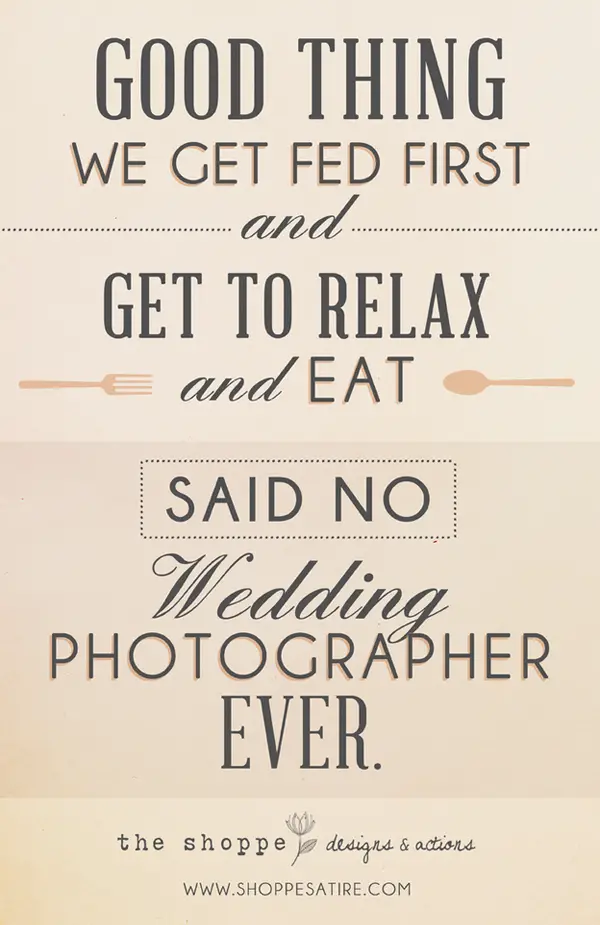 #19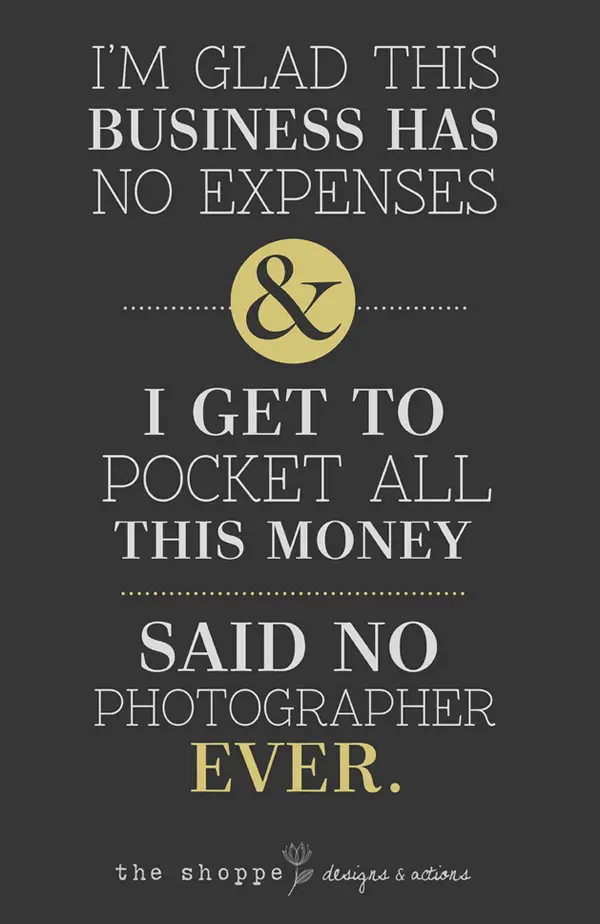 #20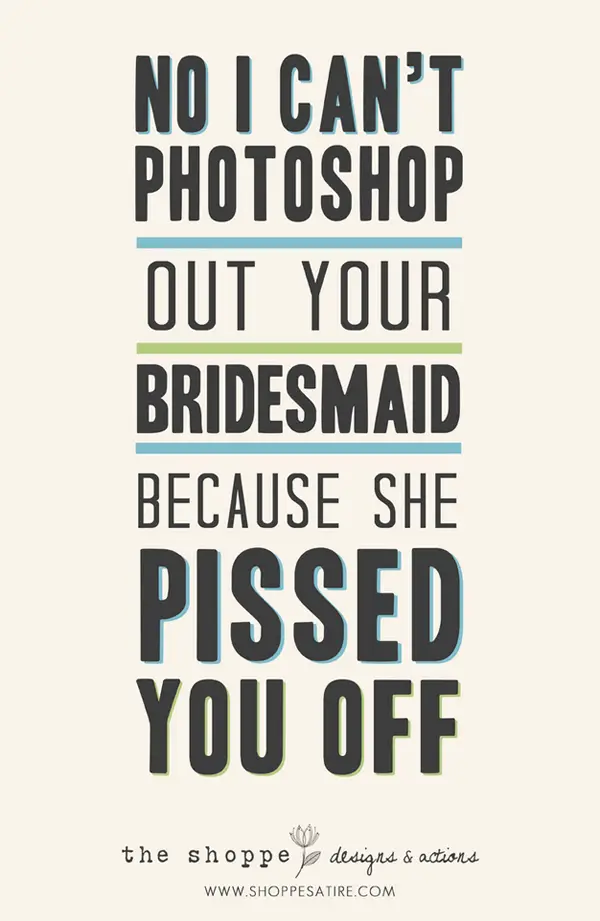 #21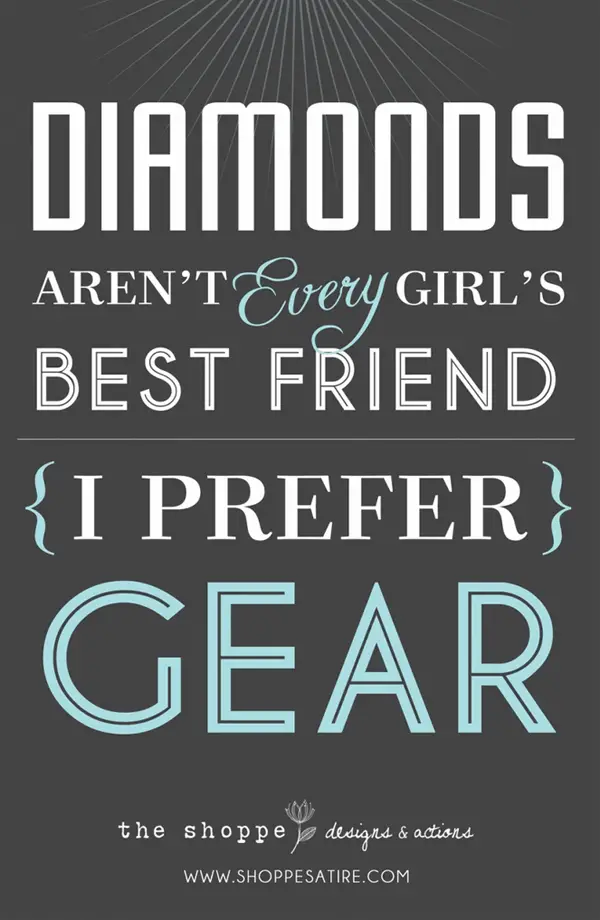 #22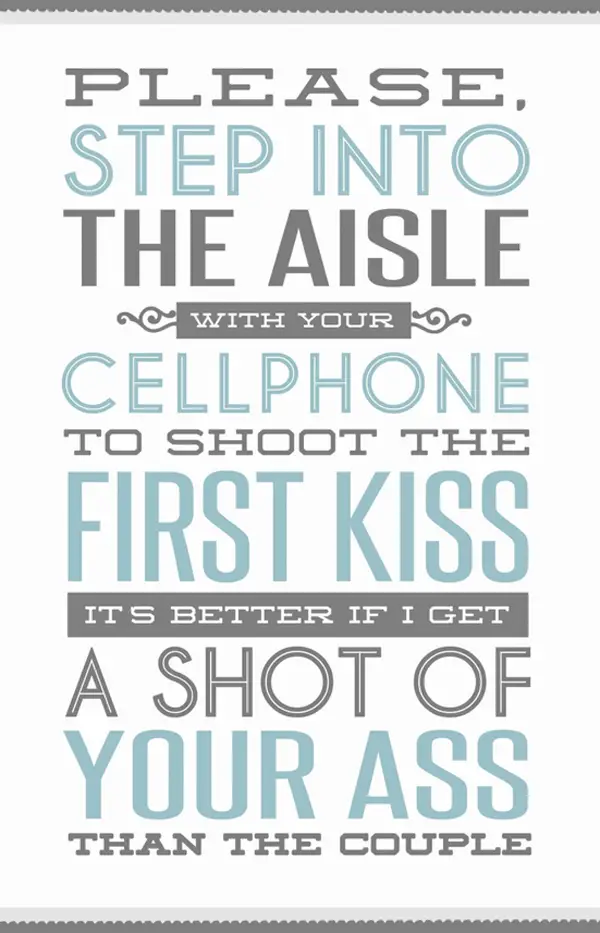 #23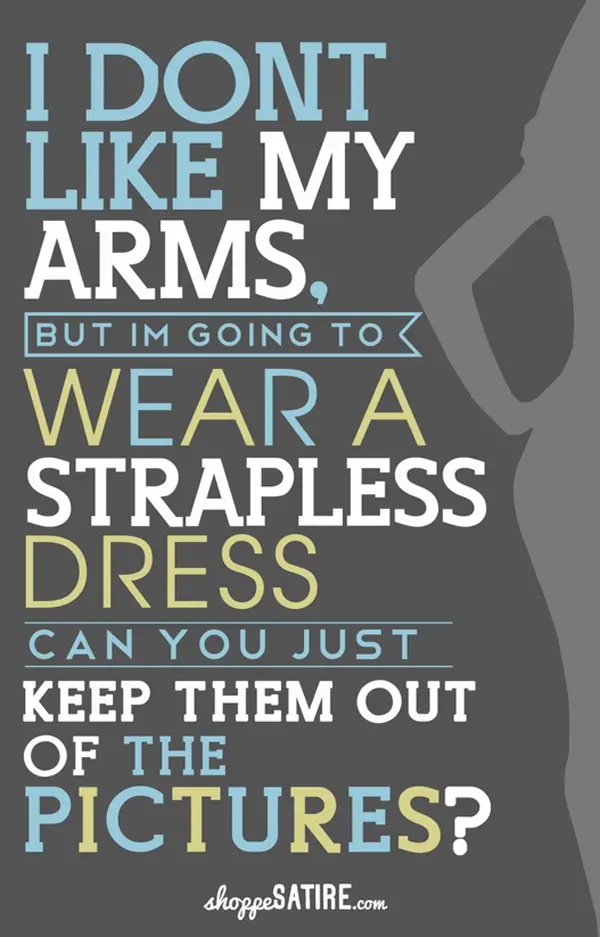 #24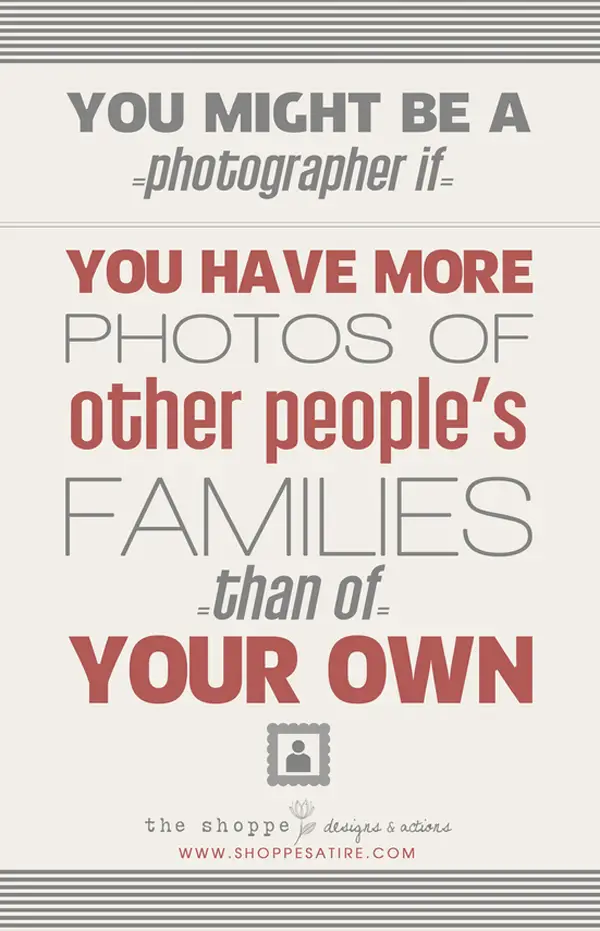 #25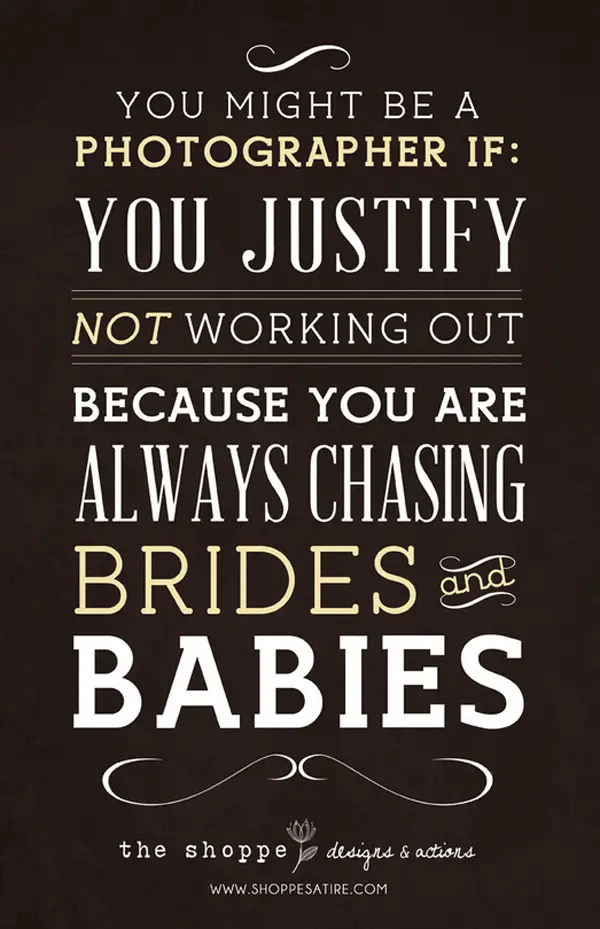 #26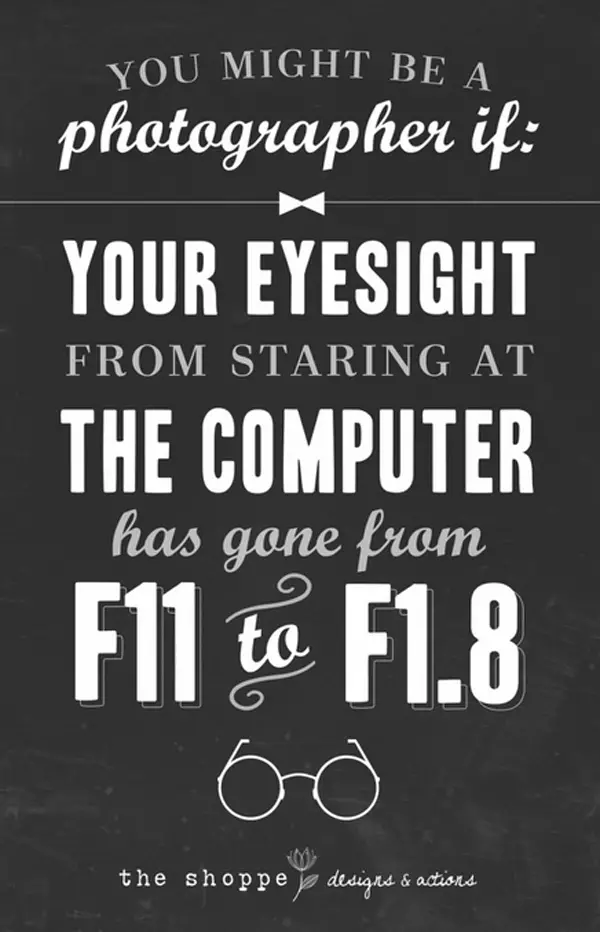 #27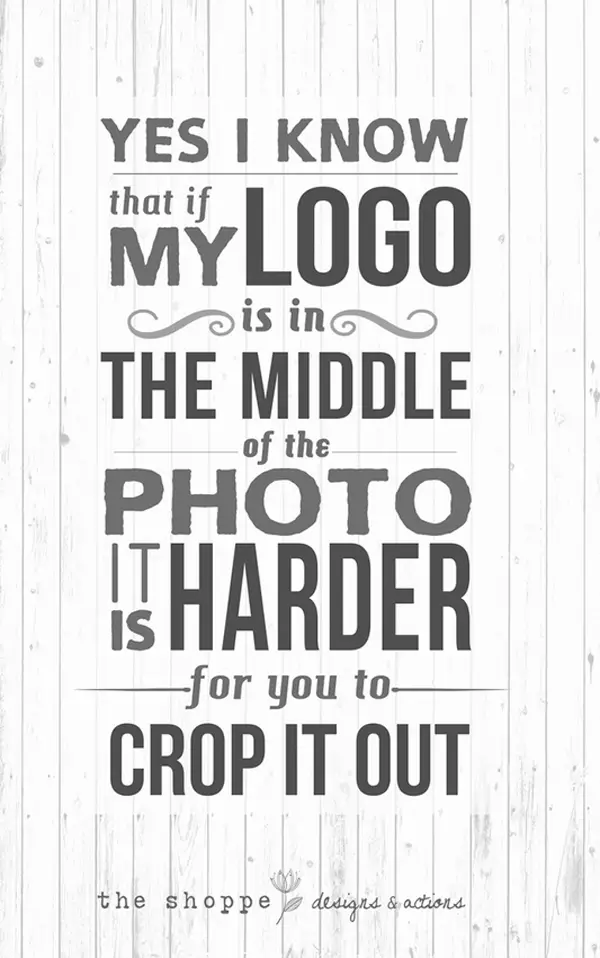 #28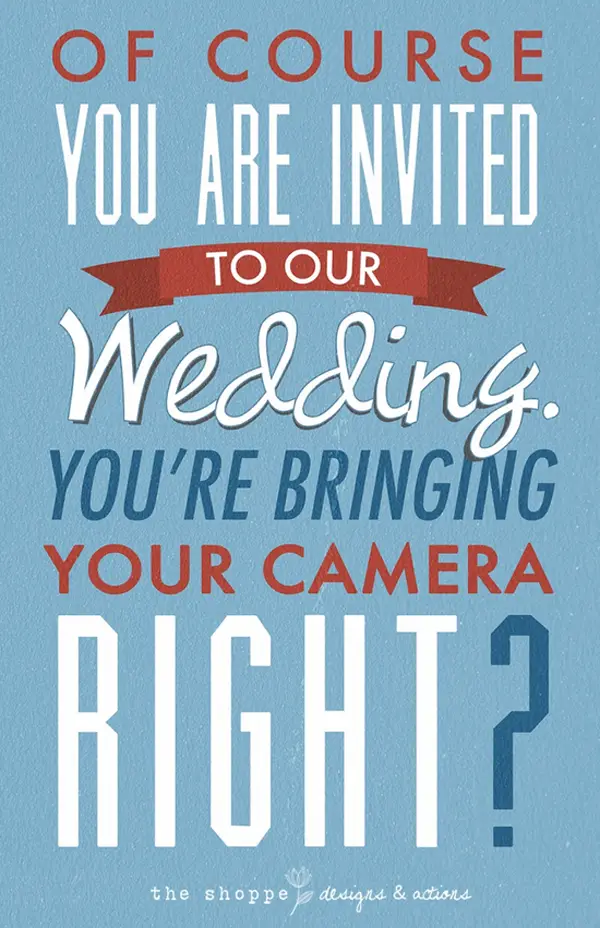 #29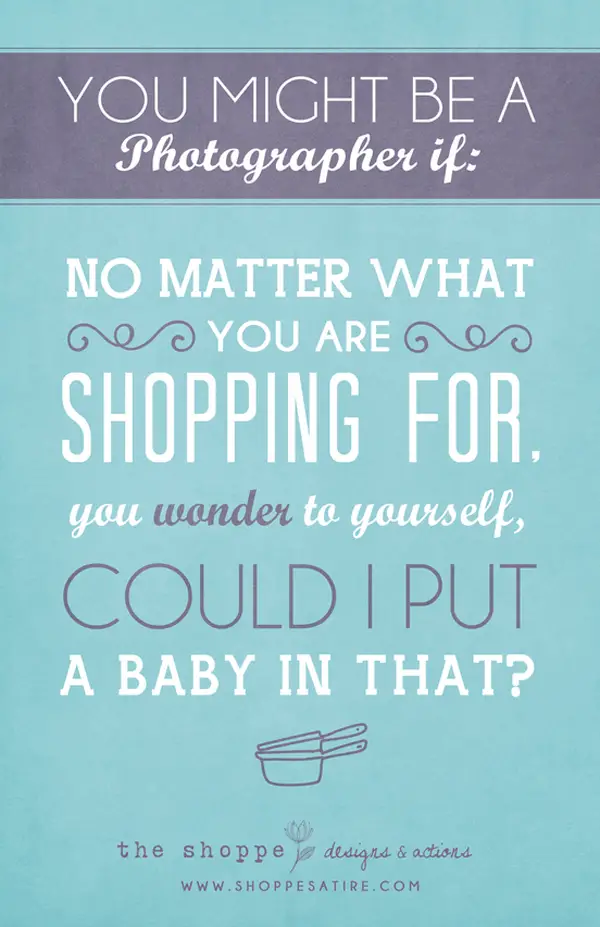 #30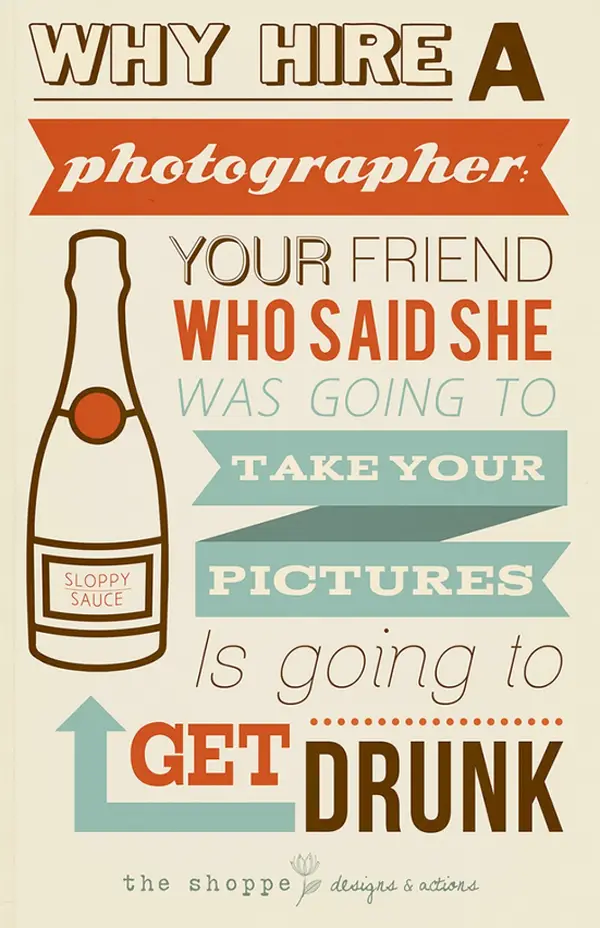 #31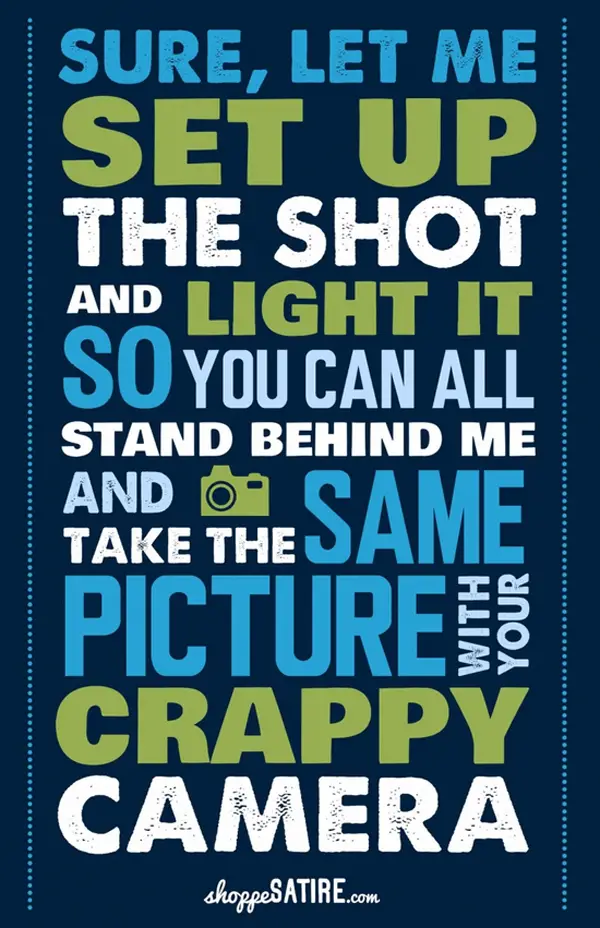 #32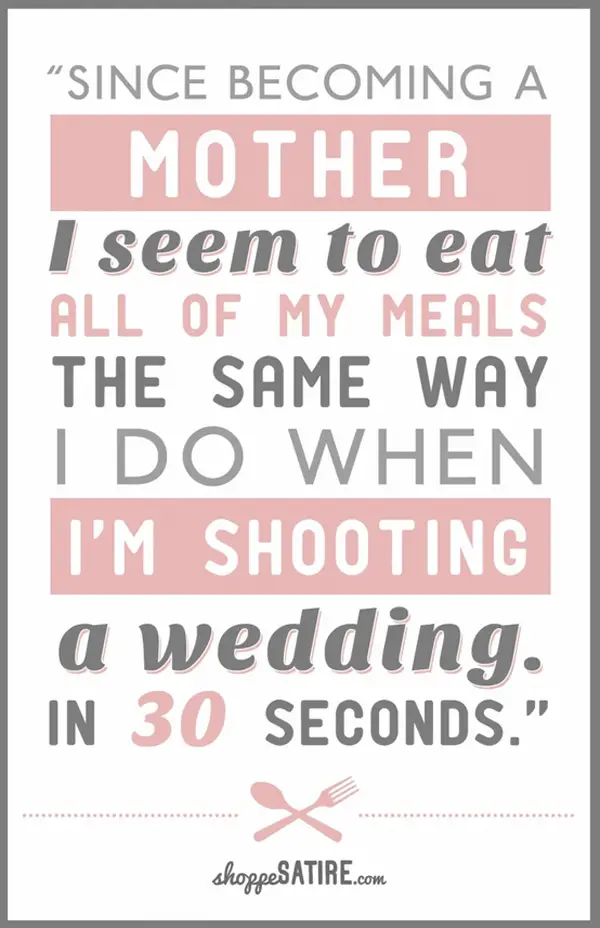 #33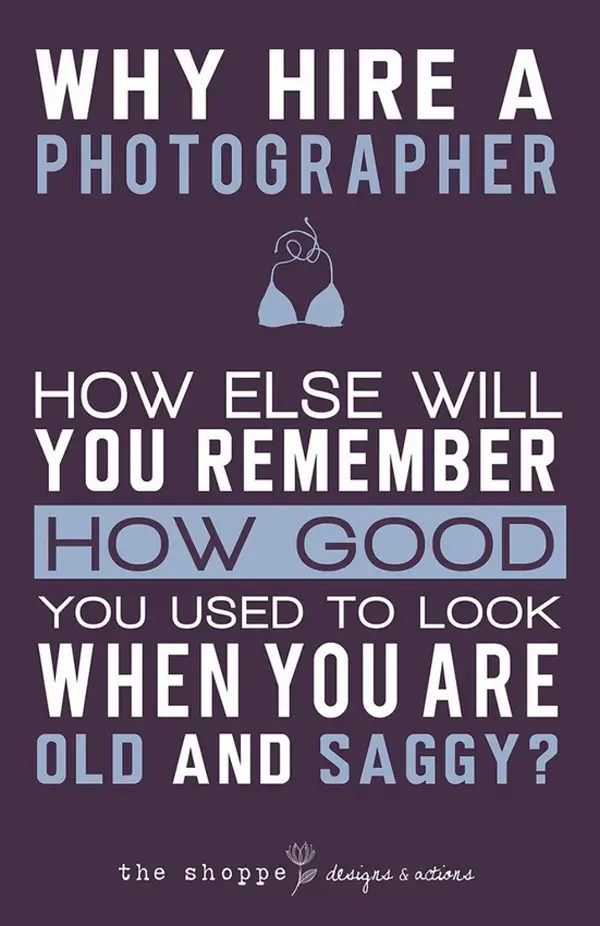 #34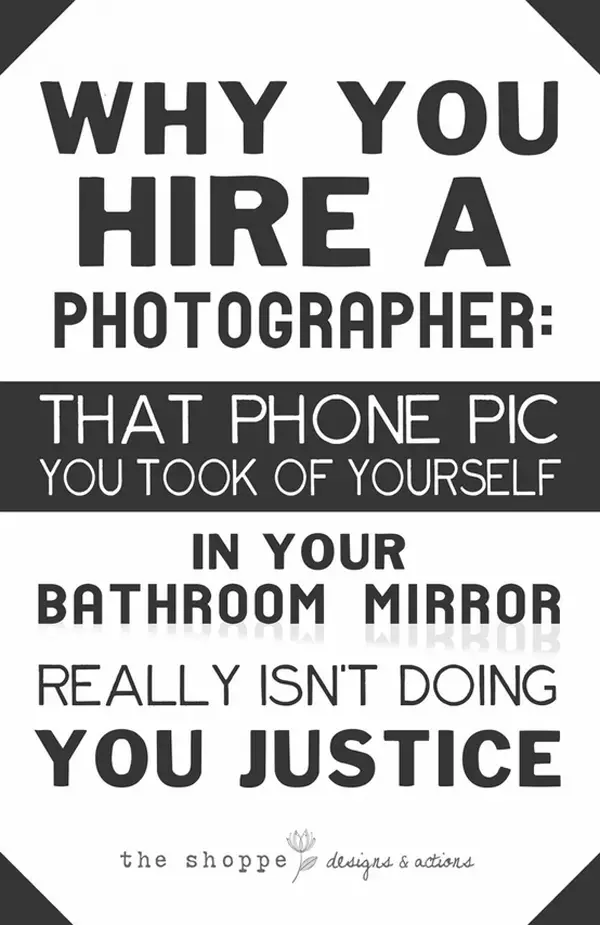 #35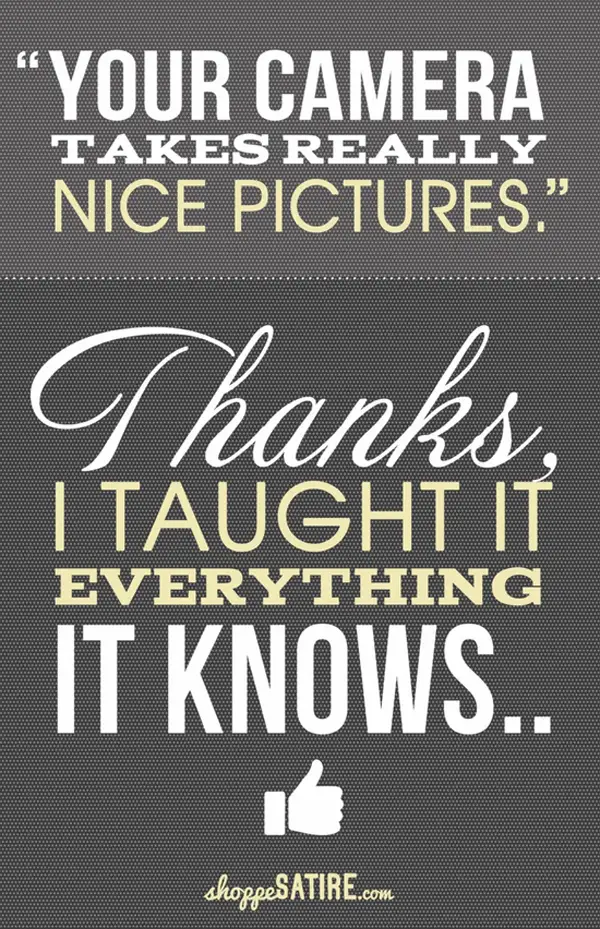 Join the Conversation!
Have you ever heard something comical from your clients? Don't be shy, and share your funny stories in the comments section below.
We'd like to say a huge thank you to the Shoppe Designs team that kindly provided us with these awesome posters!