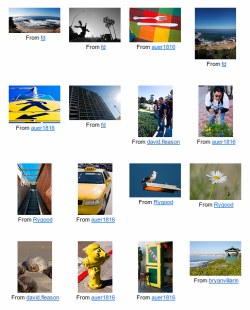 The Epic Edits photowalk on Saturday was a lot of fun with about 15 people showing up (despite Upcoming.org's indication that there would only be four of us. You people don't RSVP, do you?).
We followed the planned route and made our way down to scenic La Jolla Cove where we found tide pools and seals enjoying the gorgeous weather. Folks are still uploading and tagging photos and you can check them out here.
If you were there, tag your photos photowalking020908 and upcoming:event=414505.