Tiny Time-Lapse Digital Camera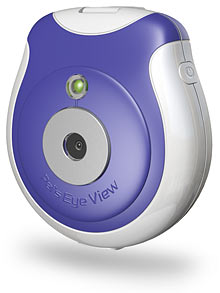 This is kind of a neat idea. It's a camera called the "Pet's Eye View" that you clip to your pet's collar. It takes still photos on an interval timer, like a security camera, so you can download them at the end of the day and see what your pet has been up to.
That might make a neat time lapse video.
They say it's for pets but I bet it works equally well on children. Let's see… if I stick one to each kid maybe I'll finally find out who's been leaving the kitchen such a mess…