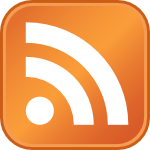 Photodoto.com is more popular than ever and we have you to thank for it. Thank you!
Did you know that you can subscribe to Photodoto? There are two subscription options. You can subscribe using a news reader like Google Reader or NetNewsWire. And you can also get Photodoto delivered directly to your inbox.
Email subscribers will only receive one email per day at most and none on days when we don't write anything. Your email address will never be shared with anyone. You can subscribe from the sidebar under the "Subscribe" heading. Or from right here:
RSS feed: https://photodoto.com/feed/
Or enter your email address to have Photodoto sent directly to your inbox.