The Library of Congress… on Flickr?!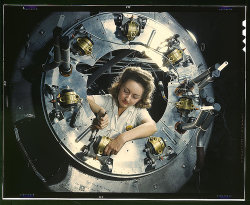 In a post titled "My Friend Flickr: A Match Made in Photo Heaven" on the Library of Congress blog (who knew the Library of Congress had a blog?), the Library of Congress, the largest library in the world and research arm of the United States Congress, announced today (January 16th 2008) that they have posted over 3,000 photos to Flickr from their most popular collections. And all of the photos have no known copyright restrictions.
The real magic comes when the power of the Flickr community takes over. We want people to tag, comment and make notes on the images, just like any other Flickr photo, which will benefit not only the community but also the collections themselves. For instance, many photos are missing key caption information such as where the photo was taken and who is pictured. If such information is collected via Flickr members, it can potentially enhance the quality of the bibliographic records for the images.
How cool is that? But there's more! This is a pilot project created in partnership with the Library of Congress called The Commons. The Flickr blog describes it best:
There are two main aims to The Commons project, starting with the pilot: firstly, to increase exposure to the amazing content currently held in the public collections of civic institutions around the world, and secondly, to facilitate the collection of general knowledge about these collections, with the hope that this information can feed back into the catalogues, making them richer and easier to search.
So far, the photos are grouped into two sets: The 1930s-40s in color and News in the 1910s. Both amazing collections, but don't take my word for it, go check it out!