Winners of the Portfolio Website CMS Giveaway
A big thank you to all entrants of our recent portfolio website CMS giveaway. We were excited to see such a great response, you rock guys!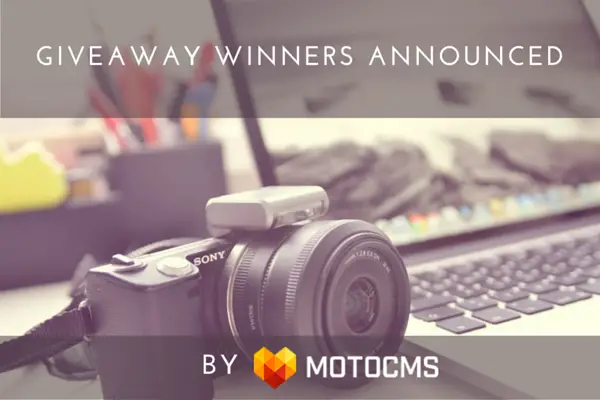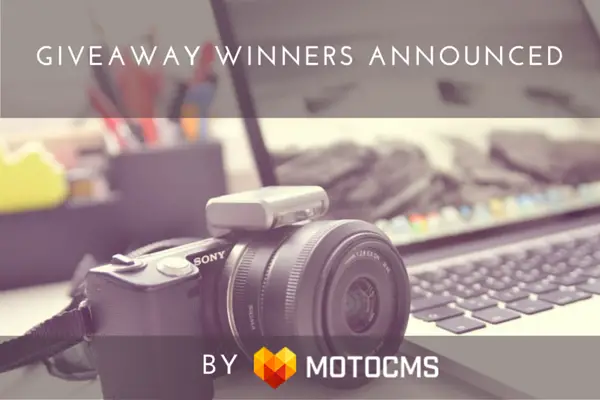 We won't drag things out any longer. Drumroll please… And the lucky winners of the MotoCMS giveaway are:
1st Place Winner – Wayne Johnson
Prize: Full License for MotoCMS 3.0
"I'm Wayne a portrait and street photographer and my very own top-quality photography website from MotoCMS would help me launch WJII Photography to becoming an outstanding business. For years I've been capturing souls, taking photographs with a purpose. I will have a straight direction with this website that will appeal to the audience of all types and let hundreds if not thousands of people see my beautiful work. I have all original material waiting to be shared with the world."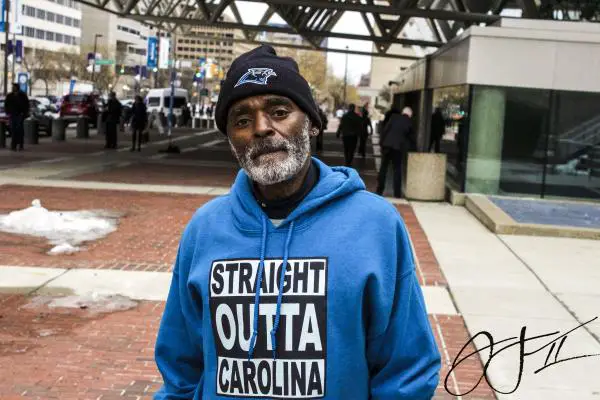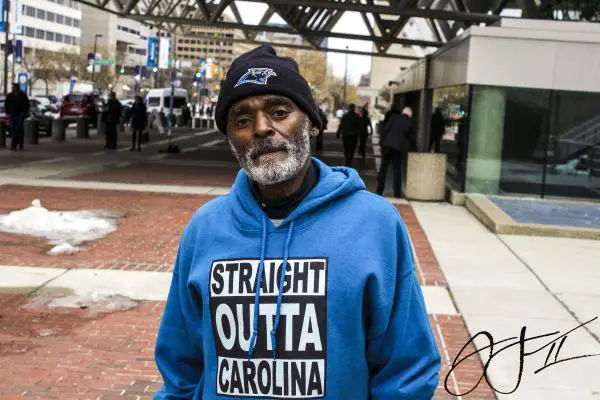 Message from MotoCMS: Congratulations, Wayne! We look forward to helping you share your art with the world.
2nd Place Winner – Dominique Tanton
50% Off MotoCMS 3.0 License + Photodoto Bundle
"Hello! As a recently graduated college student, a boost in getting my photography business rolling would be a HUGE help. I honestly think that not having a website (mostly because paying off those super fun student loans comes first) has been the biggest hinderance in getting on my feet. I have shot multiple weddings and events, but have a passion for humanitarian/travel photography. I chose to backpack Europe this past summer to build my portfolio to one day use my camera as a tool to expose people's stories in a beautiful way. I have also used my camera in the craziest environments, documenting extreme poverty to further tell stories. I believe every deserves the right to be heard, but society looks over more people than not. So! I would love love love to be able to put my skills out there, to better serve those in our global community. Thanks so much for the opportunity, y'all rock!"
Message from MotoCMS: Hey Dominique, you're 100% right – a mobile-friendly, professionally designed website is one of your main marketing assets in order to get your photography business off the ground. We're happy to be of help. Congrats on your win!
Extra Prize Winner #1 – H Jewell
30% Off MotoCMS 3.0 License
"I am currently looking to change my website provider for a site that is more designable. Although I am pleased with how my current site protects my photos (no right-click ability), my site is based off a template and I am unable to alter it with personal touches such as widgets, free movement of element positions and functional apps."
Message from MotoCMS: We're excited to provide you with the tools to simplify and improve your website management workflow. See ya soon at MotoCMS!
Extra Prize Winner #2 – Linda M
30% Off MotoCMS 3.0 License
"I have a photography website, but have become frustrated with its limited flexibility and old-fashioned look. I would welcome the chance to have a responsive and beautiful website."
Message from MotoCMS: Here you go, Linda! Congrats on your win and welcome to the world of responsive and beautiful websites :)
Extra Prize Winner #3 – Cindy O'Brien McCrory
30% Off MotoCMS 3.0 License
"I am starting a second photography business with fine art and want to separate it from my wedding/portrait site and these templates are gorgeous. I haven't yet decided which website company to use and would love to have one for my new fine art site. Winning one would be even better!"
Message from MotoCMS: Congratulations Cindy! We hope that a 30% discount on a MotoCMS 3.0 license will serve a good start for your fine art business branch.
Bonus for all Photodoto readers
Congratulations to all the winners, please expect an email with the details on your prizes in your inbox shortly (if you don't see an email from Photodoto, be sure to check the Spam folder too).
Once again, we thank everyone who entered our giveaway for leaving your comments and sharing your stories with us. Don't be upset if you didn't win – we have a bonus offer for the entire Photodoto community.
As a token of our appreciation, we offer a 15% discount for any photography website template by MotoCMS. The offer is valid through March 4, 2016.
To purchase any MotoCMS 3.0 with 15% off, use the promocode photodoto (case sensitive) at checkout.
Don't miss out a chance to get a beautiful, responsive portfolio website for as low as $169 vs regular $199.
Remember to try MotoCMS for free during 14 days. And the best part is that your free trial progress is saved and will be transferred to your live website should you request it.
Enjoy the bonus from MotoCMS and stay tuned for more giveaways and contests on Photodoto!