100 Amazing Gifts for Photographers Handpicked from All Over the Web
Christmas is coming. This time of year everyone beats the brains out on what to give friends and relatives for the occasion. The art of photography as well as the art of giving needs some source of inspiration. Forget about hundred-dollar filters and thousand-dollar lenses, try your luck with these amazing gifts for photographers I've collected below.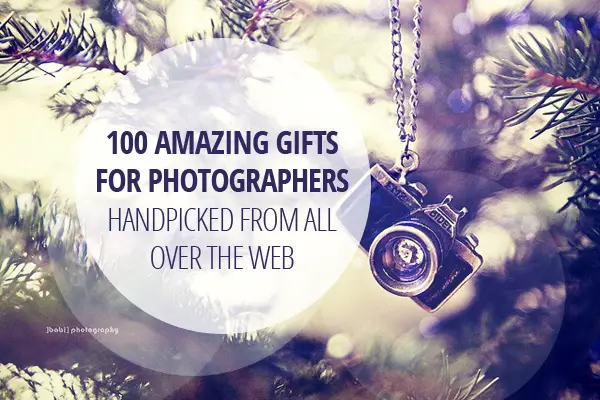 Even if the receiver is not a photographer, you can easily turn him or her into one with these creative gifts.
Photo by babi
I've put together 100 creative gifts for photographers ranging in price that would make awesome holiday gifts. Here you'll find such unusual things as camera mugs, pillows, rings, USB flash drives, lenses, filters, cases for iPhone, and many more. Take your time and choose something that will perfectly fit your needs.
1. Uniqstore Camera Lens Mug/Lens Coffee Cup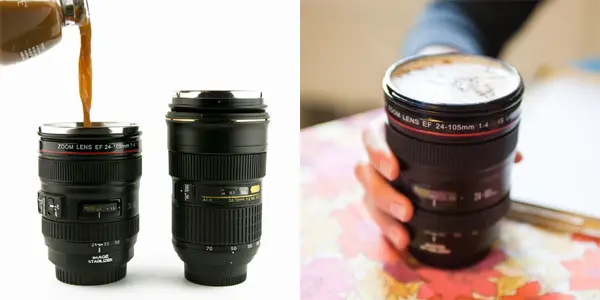 I'm pretty sure that a mug that looks like a favorite photographer's attribute – a lens – is a big dream of any photographer. The mug has highly realistic details.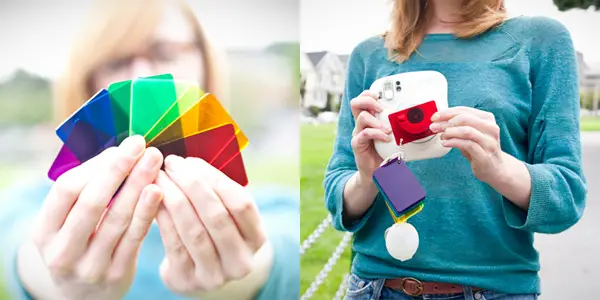 Do you dream of a world in which filters don't fight back? With this color filters kit the lighting will be easy and fun. Add creative shades of color to your pictures.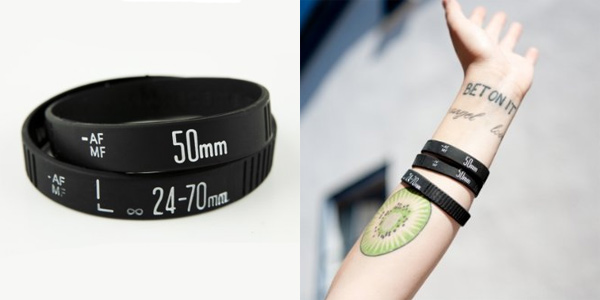 Would you like to symbolize your love to photography with these awesome bracelets? I'm sure, people will be curious about the bracelet decorations meaning. So, these bracelets are also great conversation starters!
4. Gamago Telephoto Kitchen Timer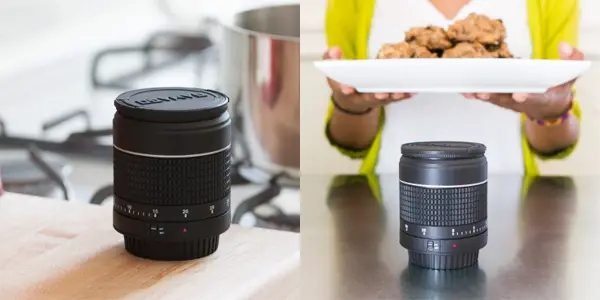 This cute kitchen timer will surely bring your cooking into focus. It is incredibly detailed. With this kitchen timer your baking will turn into a picture-perfect cooking process.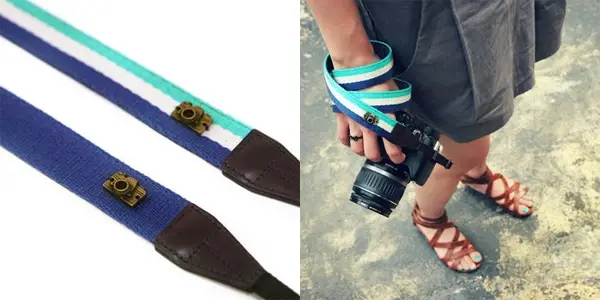 This amazing blue camera strap is stylish and high-quality. It will help you to hold your favorite camera in motion.
6. ReCover iphone Retro Camera Case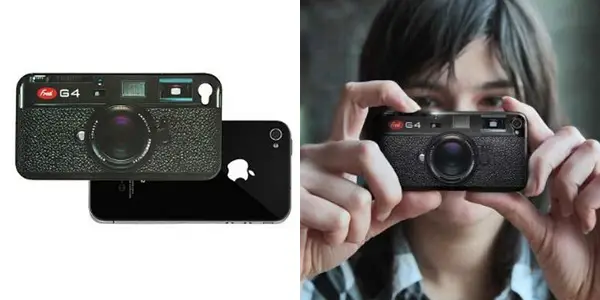 Give your iPhone a cozy look with this funny hard-shell case.
7. Apple iPad 5 in 1 Camera Connection Kit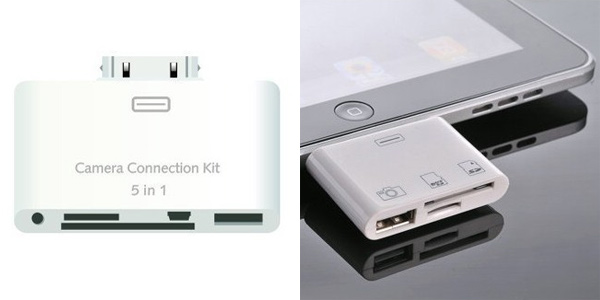 It provides you with two ways to download photos to your iPad easily and quickly. One uses USB data cable to connect a camera and the other is directly read SD or Micro SD memory cards. Make some free space to take more pictures with your camera.
8. Olloclip Quick-Connect Lens Solution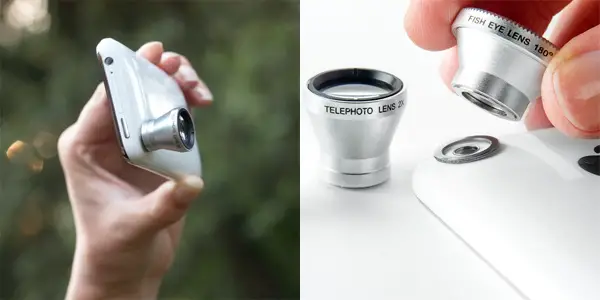 Sadly, but time goes by with speed of light. And today we make more photos with new iPhone than a professional camera. But you're in luck! This lens will help you to take macro pictures like a pro with your iPhone.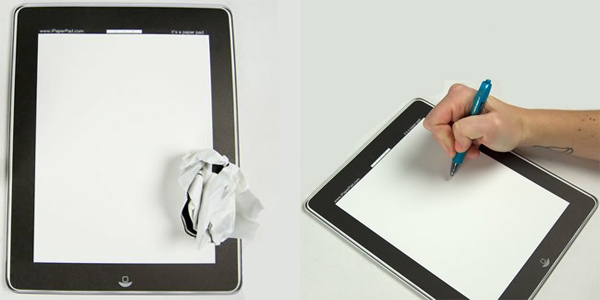 It is a paper pad, but not iPad. It is a simple way to note any important information and to stay up to date at the same time.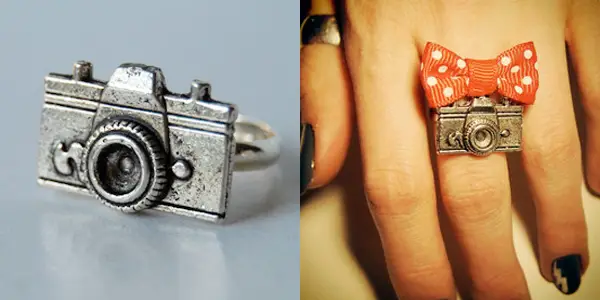 It is a special offer for fashionable girls! Vintage camera ring will speak for your hobby.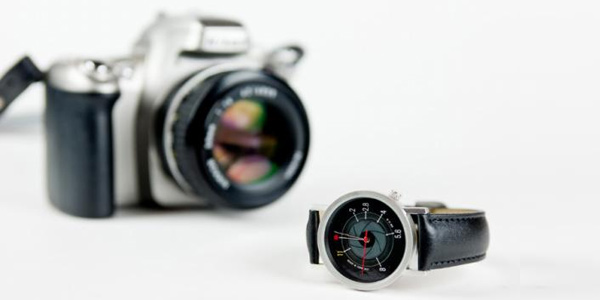 It is a perfect gift for any photographer. The numbers of the F-stops in white marks are featured in this watch, every other number is unmarked. With this watch, it is always time to take photos!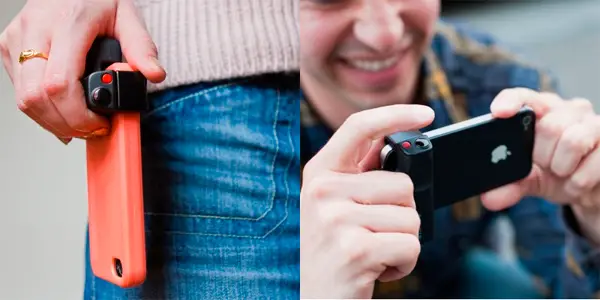 It is an ergonomic grip that makes your iPhone feel just like an SLR and even smarter!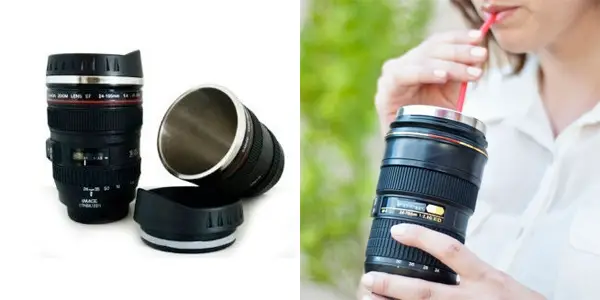 This mug looks so much like a real camera lens that people will not know the difference, until they see you sipping your coffee from it!
14.8GB Nikon Camera Bag Shaped USB Flash Memory Drive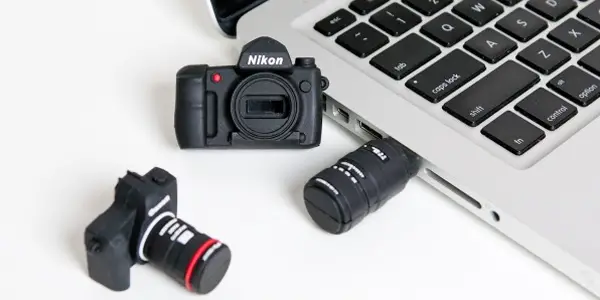 Why not surround yourself with the most delightful desk companions. This small cute camera is not a camera at all! It is a useful and handy USB flash drive.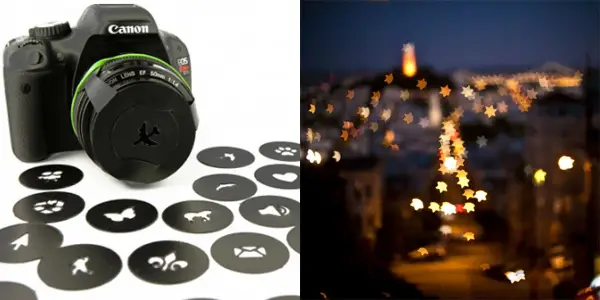 If you have a talent of night shooting, this awesome bokeh kit was made specially for you. It will help you to take really dreamlike night photos. Create a true magic with your camera!
16. Waterproof Skin Case Cover Pouch for iPhone 4S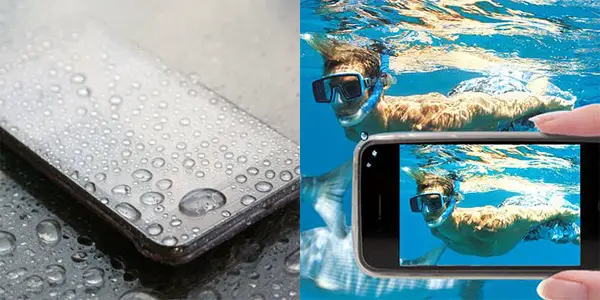 You like your iPhone so much that you do not let it go all day long and even sleep with it? With this waterproof case you'll be able to take your favorite iPhone even to a pool.
17. Camera LED Keychain with Sound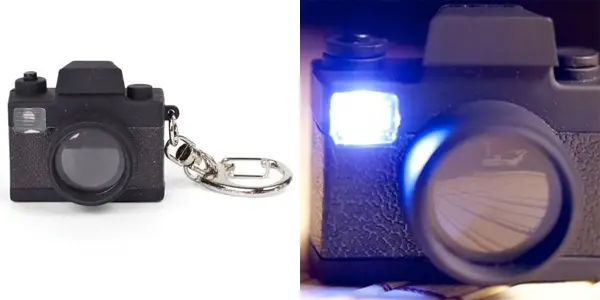 This cute mini camera does not take pictures, but it is a cool keychain that makes shutter sounds and flashes light when you press a button.
18. Set of 3 Chalkboard Speech Bubbles wall decal vinyl sticker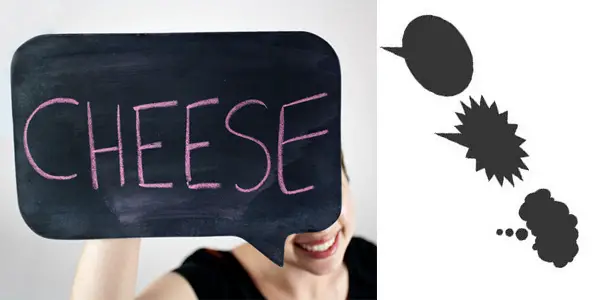 You do not remember when to feed a dog? Or you have forgotten to pick clothes up from the cleaner's? Now it's not a problem. This great chalk board can help you remember all your ideas.
19. Lowepro Fastpack 250 Camera/Laptop Backpack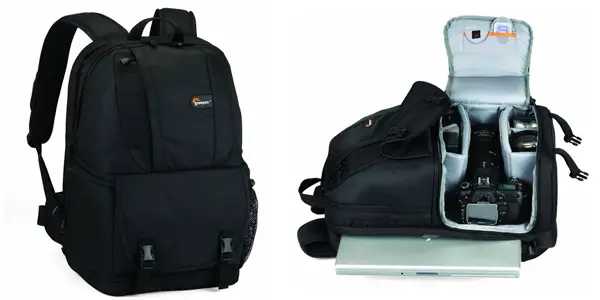 You can shoot all day long not worrying about your photography stuff. It will be safe with this cool backpack. You can go for a long shooting walk and take all necessary things with you.
20. Camera Mode Dial Cufflinks Fun Cuff Links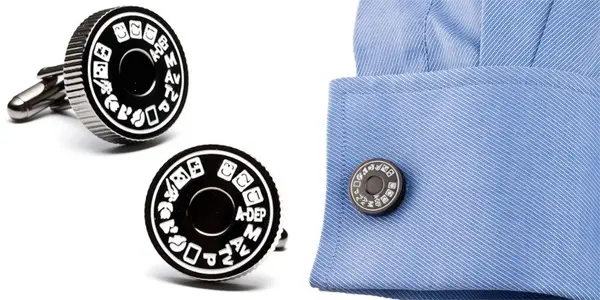 Whether you are Richard Avedon or just a fun-loving tourist, there is a chance you recognize a dial and the icons for portrait, landscape, macro, action, auto and many more on these cute cufflinks. It's a perfect gift idea for any photographer.
21. Canon OIS Lens LED Flashlight Keychain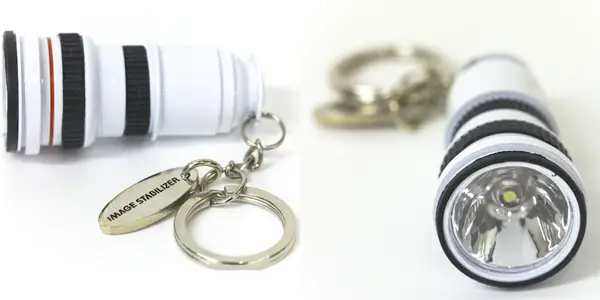 This keychain won't aid you to take night photos, but it surely will help you to illuminate your way home in the darkest night. It has a total lifespan of up to 10,000 hours, so you would rather grow old than the flashlight goes out.
22. Kodak Pulse 10-Inch Wi-Fi Digital Frame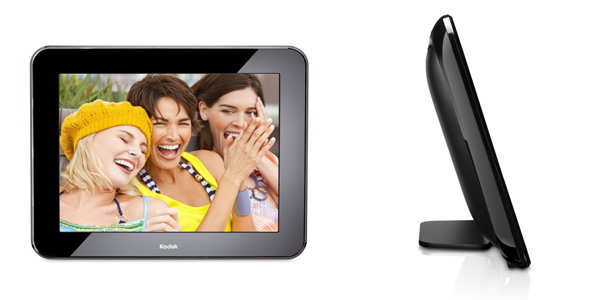 Your ultimate photo collection is at your fingertips now. This digital frame both shows the pictures and receives them from the most popular social platforms.
23. Eye-Fi 8 GB Flash Memory Card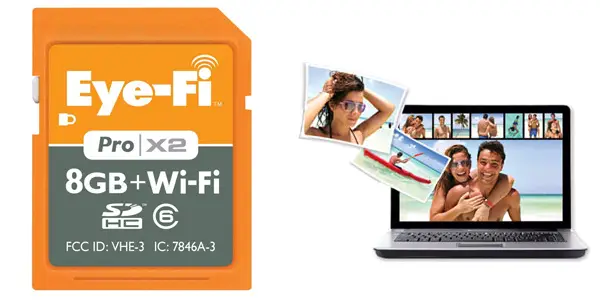 What if your photos could automatically fly from your camera to the computer, tablet or even smartphone? With this flash memory card you have no need to hunt around for the camera cable anymore, because all your photos will land in data-based folders on your PC. Eye-Fi does all work for you.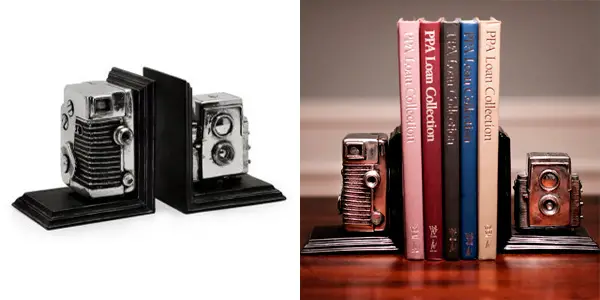 These bookends are so sweet. I'd like to see them in my office. Old fashion vintage camera bookends can be a great Christmas gift.
25. Vintage Camera Throw Pillow by CafePress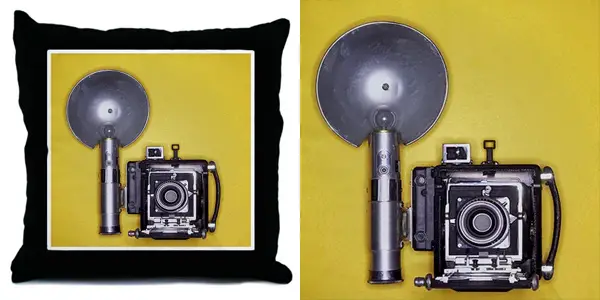 One more vintage piece for your home. If you are into photography, vintage stuff, or if you're collecting any unusual things – this pillow is right for you.
26. Apple Macbook Decal Sticker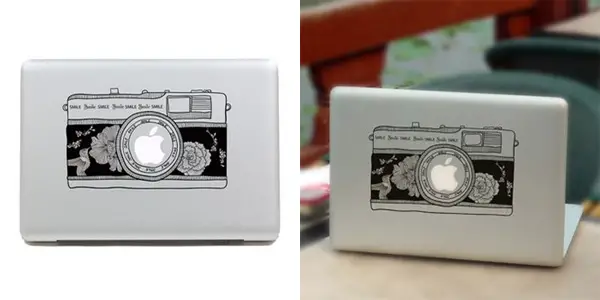 This cute sticker will add elegance to any Macbook. It's a great gift for a girlfriend, if she is a photography fan.
27. Joby GP3 GorillaPod SLR-Zoom Flexible Tripod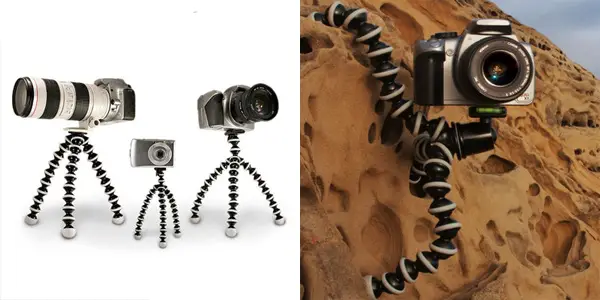 I dare say that common tripod is dead. This flexible tripod supports your camera just like a mini version of an original tripod. Impossible angles, vacation photos with everyone from your company, long exposures… all this becomes possible.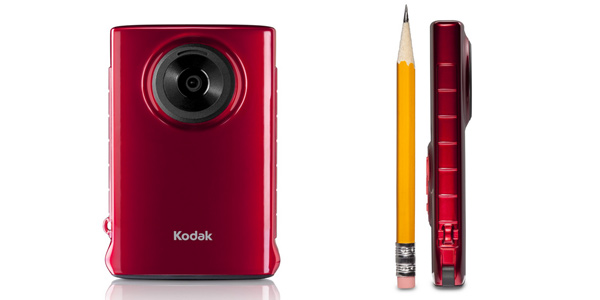 Some moments of life need instant replay button. With this mini Kodak photo camera you've got one whenever you go.
29. Funny T-shirt for a Photographer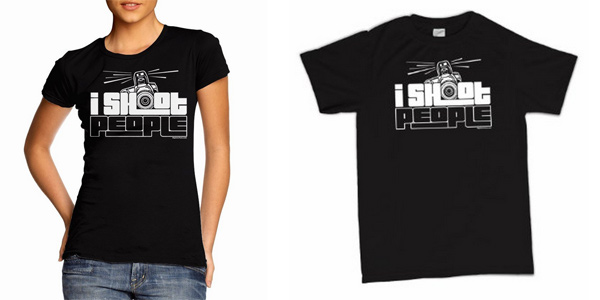 Tell everyone who you are in a creative way. This t-shirt is super stylish and comfortable.
30. Lightscoop Standard Version Bounce Flash Device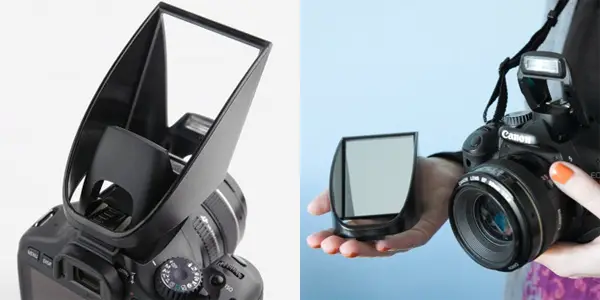 Say "no" to bleached faces, red-eyes, harsh shadows, and cave effect from the direct pop-up flash. Bounce flash device will show how to shoot like a real pro.
31. Aquapac SLR Camera Waterproof Case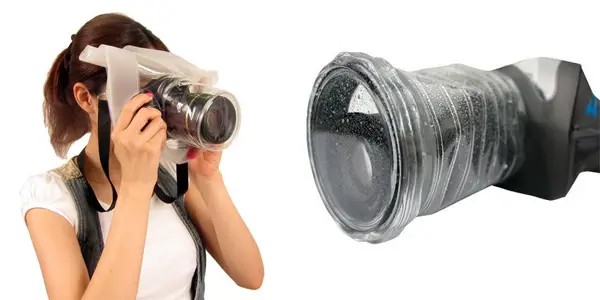 If the underwater digital cam is not enough for a photographer who does not let his SLR go from his fingers, you can give him a camera case that would keep his equipment dry.
32. Lomographic Fisheye Circle Cutter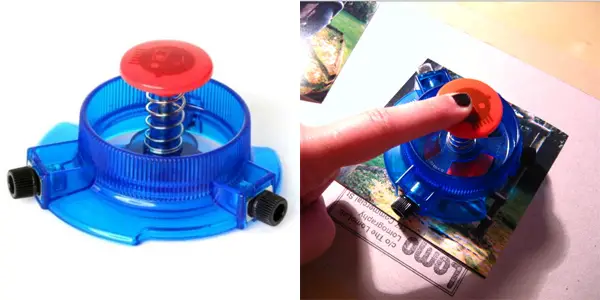 Rules are made to be broken. Break all the photography rules with this lomographic fisheye circle cutter.
33. Lomography Spinner 360 Degree Camera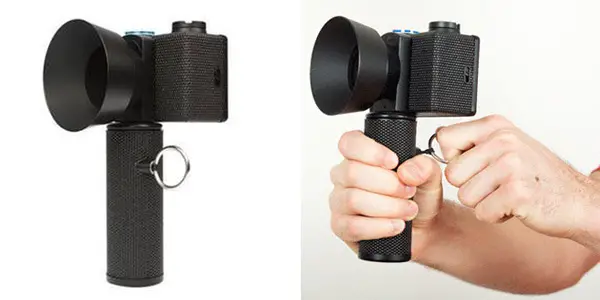 Just go beyond the confines of standard landscapes and capture everything around you in one 360-degree photo. It is possible with lomography spinner camera.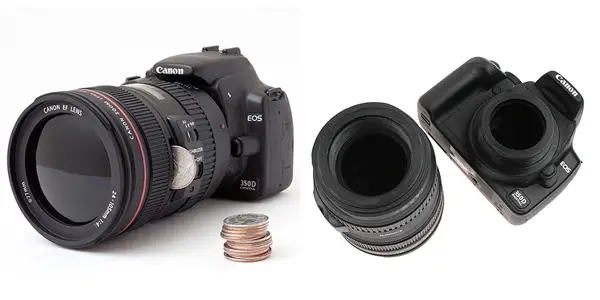 Canon fans will never stay indifferent to this awesome highly detailed lens piggy bank.
35. Cosmos Military Green Vintage Camera Bag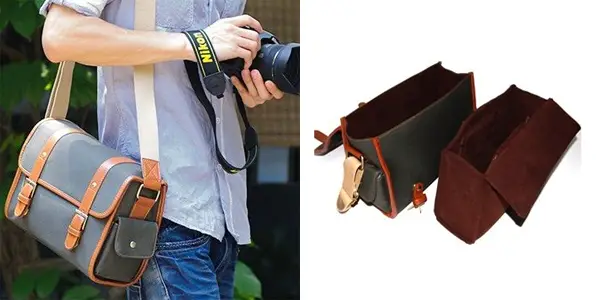 Storing your camera equipment is easy as never before. Stay stylish and elegant with this vintage camera handbag that also can be used as a casual bag.
36. Collapsible Multi-Disc Light Reflector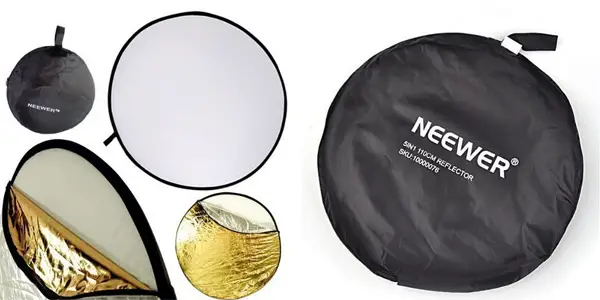 This pack comes with five most popular surfaces, so choose the one you like the best.
37. Lensbaby The Control Freak for Nikon F mount Digital SLR Cameras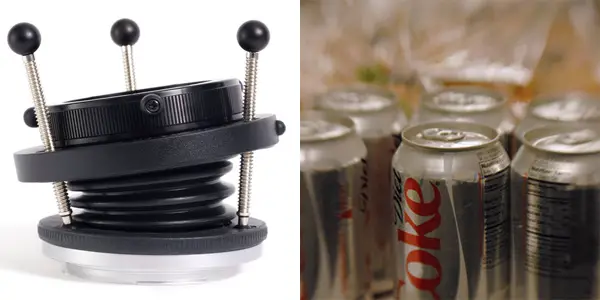 Would you like your friend to take original and unusual photos? This cool tilt-shift lens will help.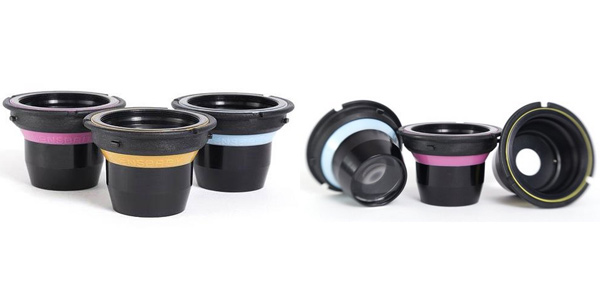 This kit includes three optics options: single glass, pinhole and zone plate. Each optic creates an ethereal, dreamy look. It will take you to new artistic horizons.
39. Lomography Sprocket Rocket Superpop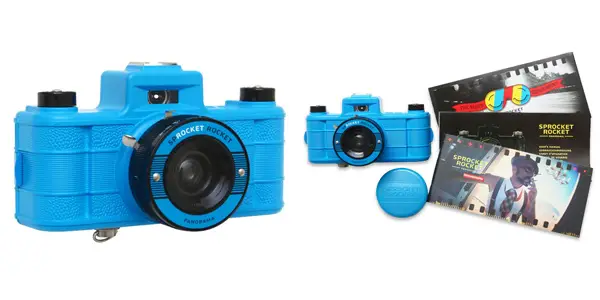 This camera is here to take general photography into a new exciting era. Taking multiple exposures has never been so easy!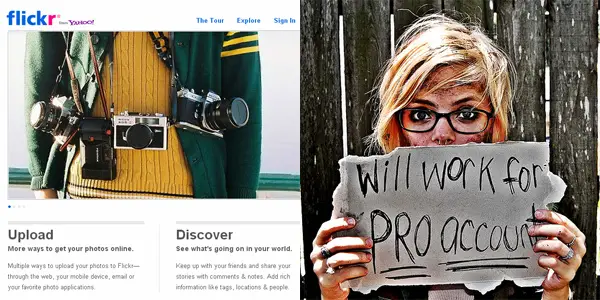 Flickr is a perfect social networking platform for all photography lovers. Every true photographer would say "I will work for PRO account!".
41. Dr Bott Final Cut Pro X Keyboard Cover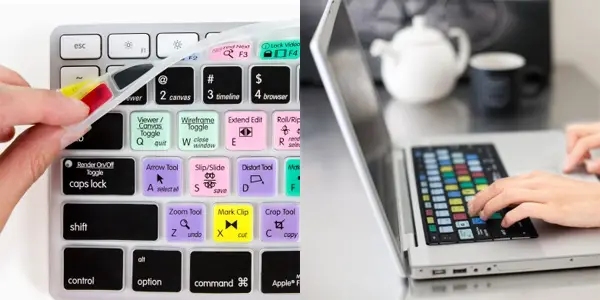 I'm pretty sure that you wouldn't learn how to type on the keyboard without letters on it, so why should you try to learn keyword shortcuts with no shortcuts on your keys? This custom-fitted colorful keyboard skin is available for you.
42. Hard Frosted Back Case Cover for Iphone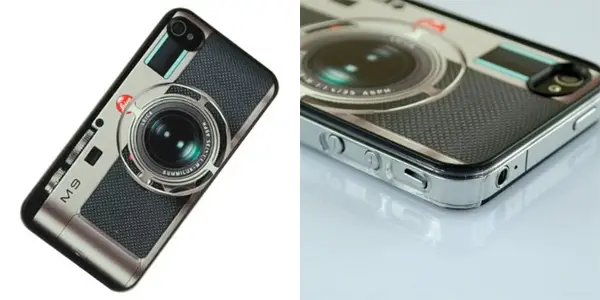 This amazing hard frosted back case cover will bring a brand new look to your iPhone.
43. Book for Photographers "Extraordinary Everyday Photography"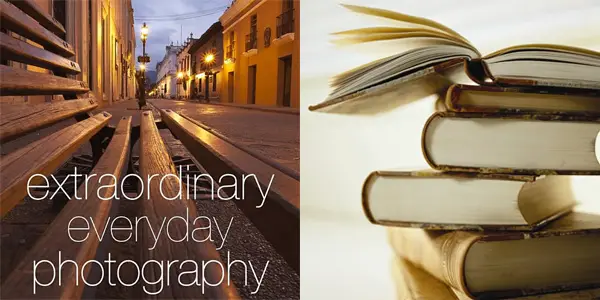 This book will inspire you to discover all the beautiful things around you. Fantastic images are hidden almost everywhere, you just need to see them.
44. Holga iPhone Lens Filter Kit SLFT-IP4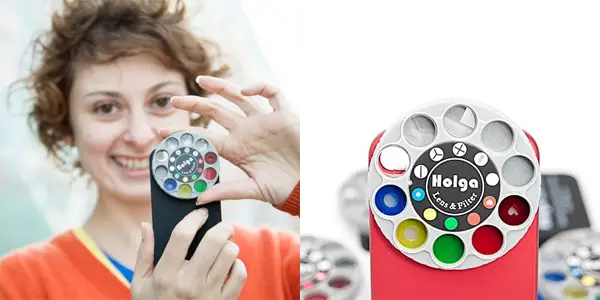 Of course, there are lots of different apps to add the style and color to your shots, but do you really want a robot to have all the fun? I'm sure, you don't! So, this filters and play with your pictures.
45. Elago Skins-Camera for Apple iPhone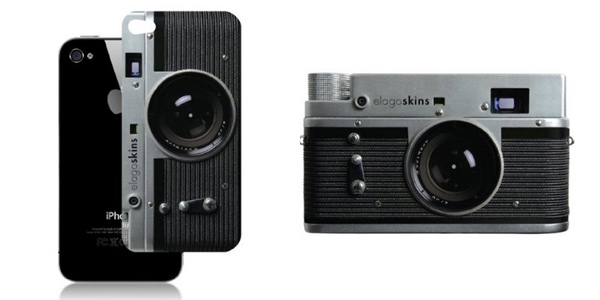 This elegant durable skin for your iPhone looks like a real camera and protects the phone from damages.
46. GENUINE WhiBal G7 Certified Neutral White Balance Card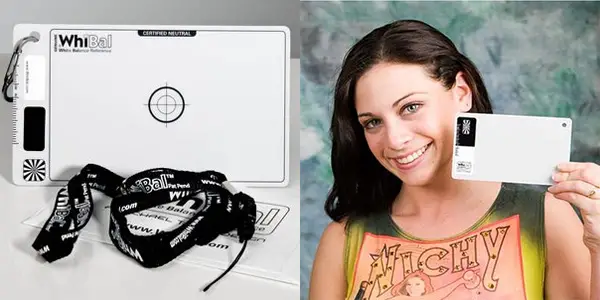 This white balance card perfectly fits to the pocket. Also you can hang it on the studio hook or set on the table, whatever. The card can be used in all your shooting situations.
47. Mini Reflex DSLR Camera Style LED Keychain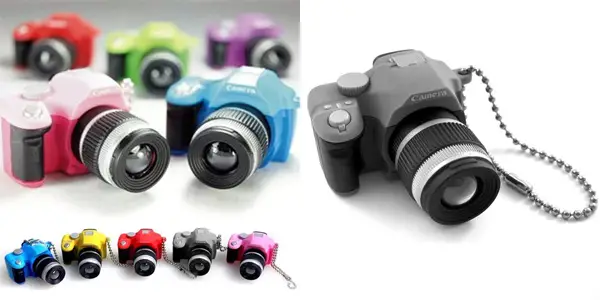 Cute toy that looks like a camera and has a flash light will be a great decoration to your bunch of keys. It is available in different colors.
48. Photo-Opoly Educational Family Game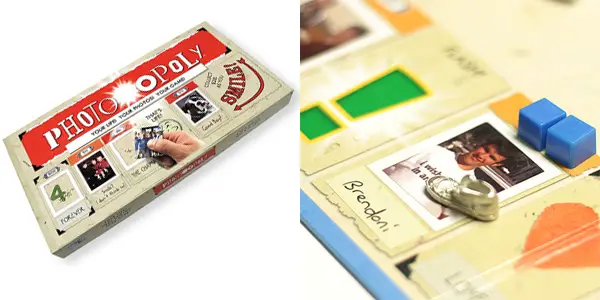 Now you can play the classic board game with your family any way you want! That's because you use your real photos in it. Photo-Opoly has everything the original game does, but way more awesome.
49. Polaroid Z230 10MP Digital Instant Print Camera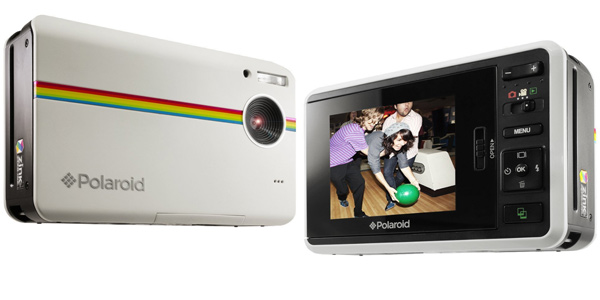 This camera has an integrated printer with zink paper. So, you can capture, edit and less than in a minute, print your photo.
50. Photo and Card Holder with 8 Magnets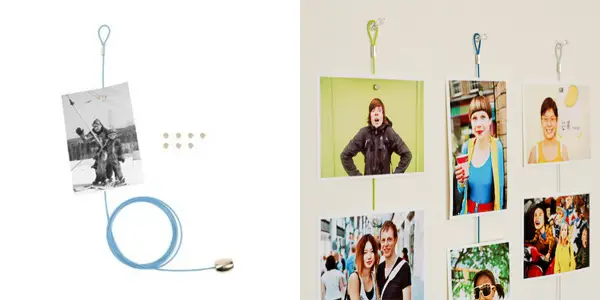 You can make a surprise for your friend-photographer. Take these cute clips and create a photo gallery with his or her works in a studio or at home.
51. ioShutter Shutter Release Cable for Canon (E3) Connector DSLR Cameras from your iPhone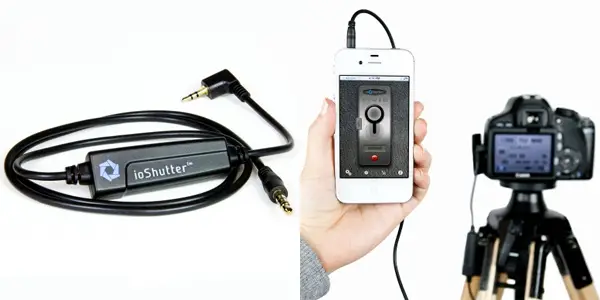 Some things are created to make life easier and work better, are not they? Just take a look at this shutter cable from Canon for your iPhone and imagine the opportunities you that you can get from it.
52. Gizmon ica Fish Eye Lens (Clip-On Lens)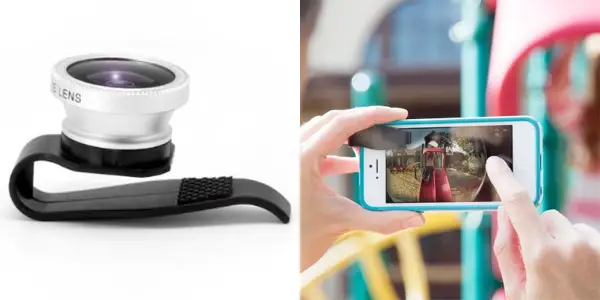 Creative non-standard photos are trendy now. This clip-on fisheye lens will help you to take awesome pictures with your favorite iPhone.
53. Tile Pen Holders with Camera Design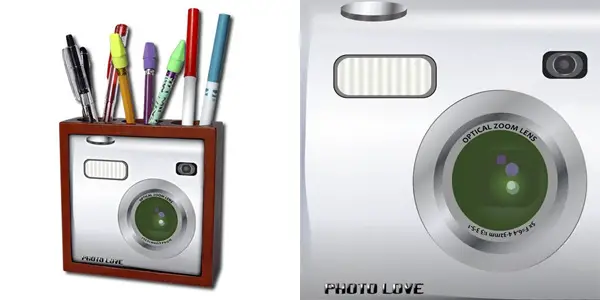 Pen holder with camera design is a really good gift for a photographer or a photography fan. Your pens will never be lost with this stunning holder.
54. Flexible Macro Lens for Smartphone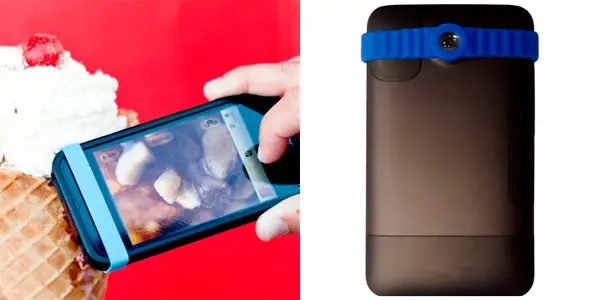 I'm sure that your iPhone is not a phone anymore, it's a great toy! Add some new features to your iPhone camera with this easy flexible macro lens. Open a wonderful macro world in everyday things around you.
55. XShot XSP2 Pocket Camera Extender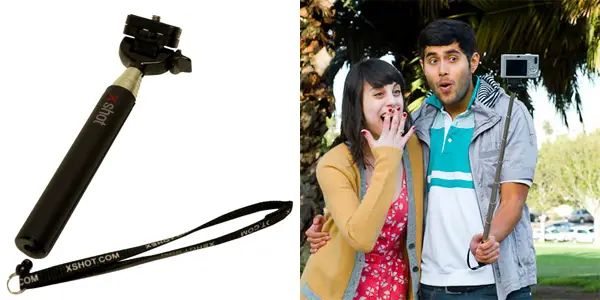 Forget about romantic trip photos without you forever! Forget about the words "Excuse me sir, could you please take a picture of us?" If you are a photographer, it's not a reason to avoid showing up in all memorable shots. This pocket extender will help you in any trip.
56. Butch and Harold Sticker Picture Frames, Set of 8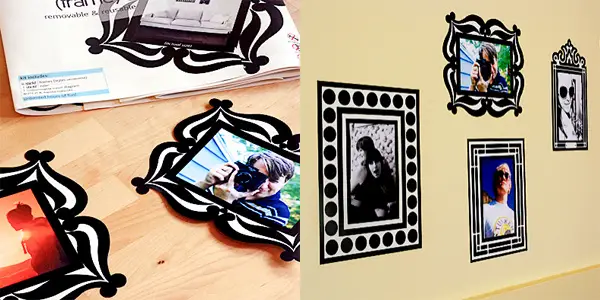 Change the photos at home quickly and easily. With sticker photo frames you can change the images even every day.
57. Holga 135 TIM 35mm 1/2 Frame Twin/Multi-Image Camera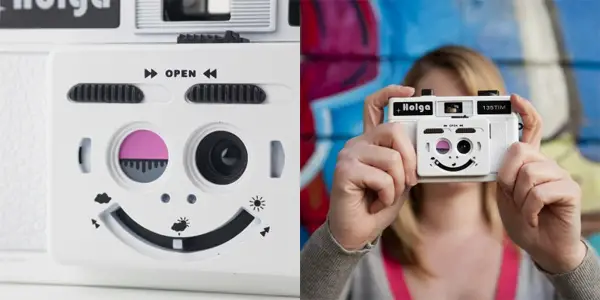 I think this camera will make its owner very happy, because of its really cute face on the front of the camera body.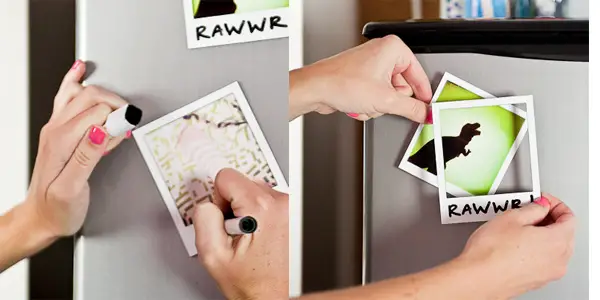 Do you like the style of Polaroid photos? You can turn a usual image into a Polaroid shot with these nice frames.
59. Alite Designs Twig Pod Camera Monopod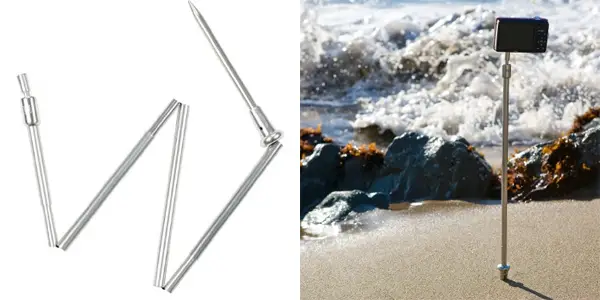 An awesome landscape picture without handshake blur is reality with this monopod.
60. Triple Bubble Level Spirit Level Mount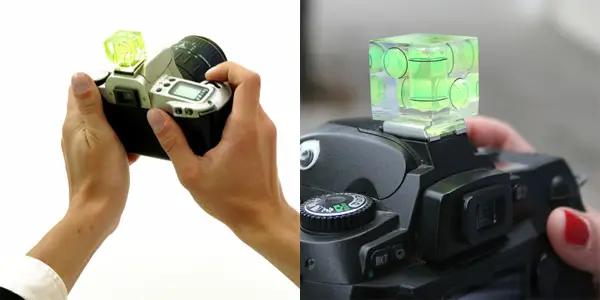 Level camera cube will help you to achieve balance in your shots.
61. White Balance Snap-on Lens Cap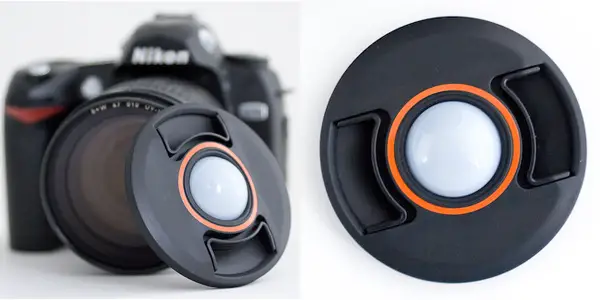 You may think that your automatiс white balance is good enough. Probably you have never seen the pictures that were taken using this white balance lens cap. You will feel the difference at once when you will put it on your lens.
62. Jelly Lens Kaleidoscope Image for Camera Cell Phone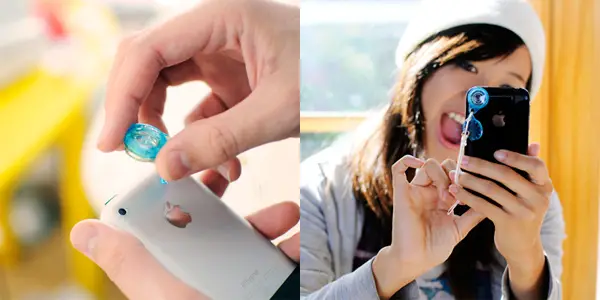 Now you can create a kaleidoscope effect with every camera you use, no matter if it is a digital camera, or a cell phone cam. Use this jelly lens to create truly amazing pictures.
63. Camera Buckle Lens Cap Holder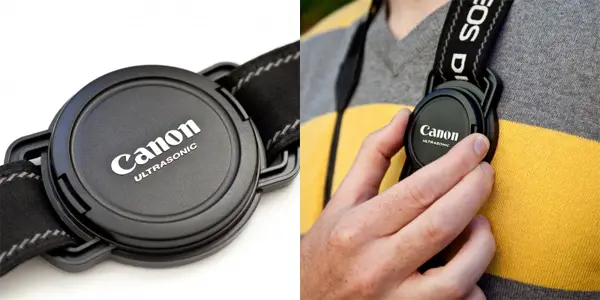 Have you ever lost your little cute lens cap? I am sorry if you have. This camera buckle lens cap holder will keep your cap safe.
64. Polaroid Carrying Case for PoGo Instant Mobile Printers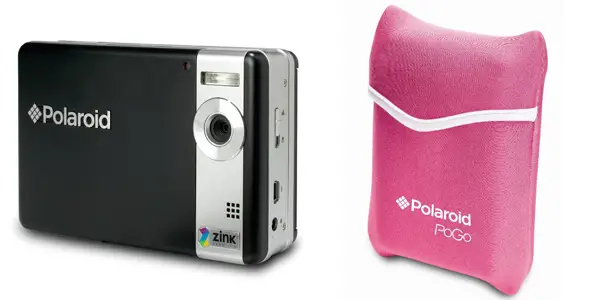 This cute pink case will keep your Polaroid instant mobile printer from dust and damage during transit.
65. LensPEN Lens Cleaning System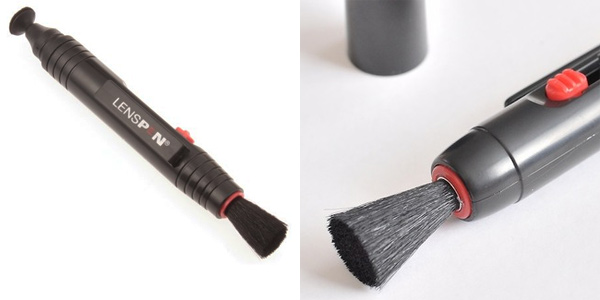 This cleaning pen is safe for use on all lenses, plasma and glass surfaces. Nothing will help you to remove oily fingerprints better than this lens pen!
66. Pico Flex Dolly Kit for Your Camera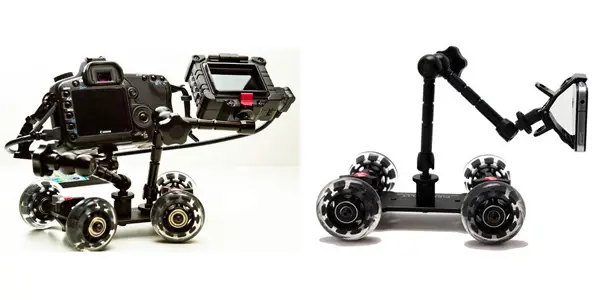 Useful, simple and lightweight dolly kit will help you to take amazing shots. It comes with a travel bag and a clip for you iPhone. It is an excellent example of attention to details.
67. Canon SELPHY CP900 Wireless Color Photo Printer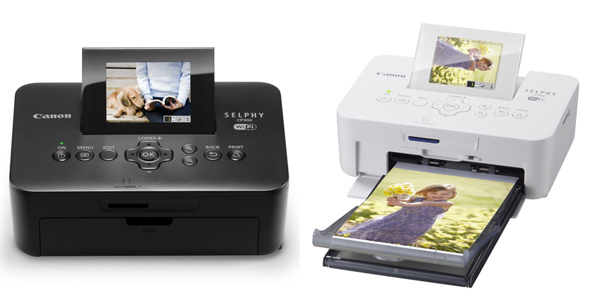 Now you can print your pictures right from your computer, iOS and Android device. It's all possible with this awesome compact photo printer. The printer is available in two colors: black and white.
68. DENY Designs Shannon Clark Swinging Throw Pillow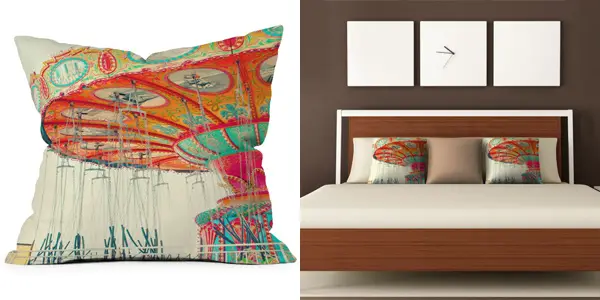 Trying to make your home more cozy and comfortable? Take a look at this nice pillow with amazing photo print of a carousel. It's like a flashback from childhood!
69. DIY Photography Camera Cookie Cutters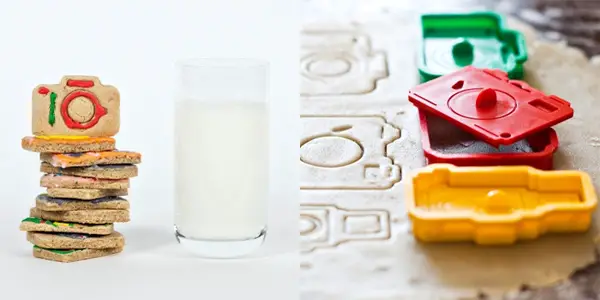 Cameras as the main source of your inspiration are super delicious, aren't they? Meet the camera cookie cutters that will help you to make funny tasty cute cookies!
70. Faux Camera Jersey Cotton T-Shirt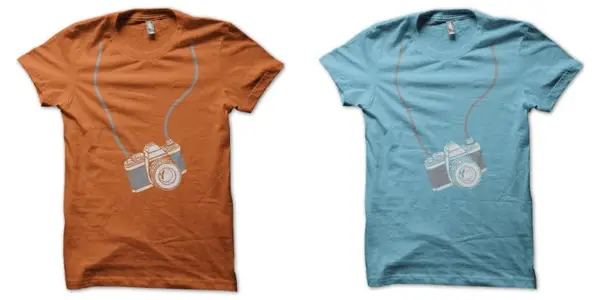 Want to have the T-shirt that will talk for your work? Take a look at this nice T-shirt with a camera. You can order the T-shirt of any color.
71. Jill-E Small Leather Camera Bag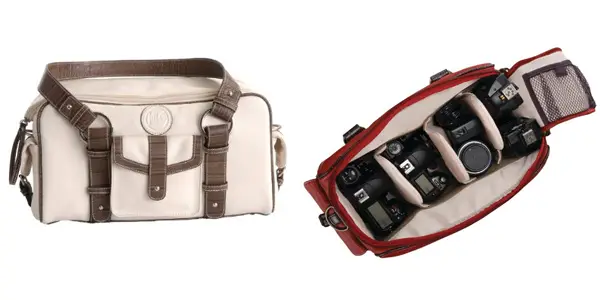 This handbag looks more stylish than a usual camera bag. The bag has a lot of convenient pockets with magnetic clasps for both personal and professional use. Small items and all other camera equipment will find its room.
72. IOGEAR 12-In-One Pocket Flash Memory Card Reader/Writer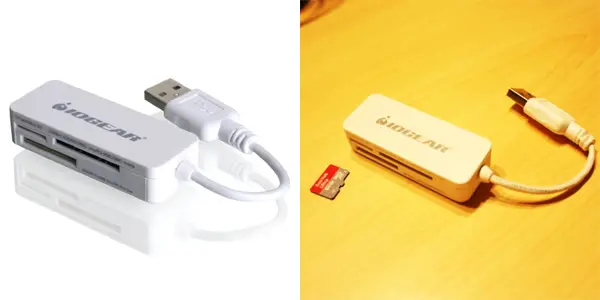 Pocket flash memory card reader and writer is a perfect solution for image and data transfer between your computer and other multimedia devices.
73. Pocket Pod Fully Adjustable Camera Support System – Camera Bean Bag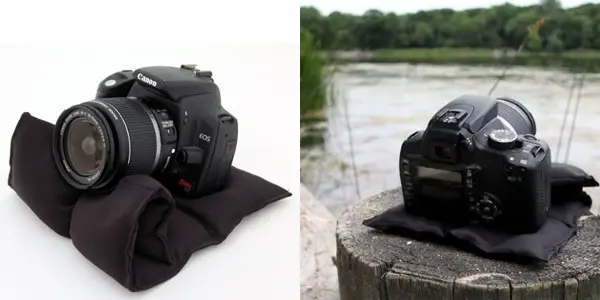 How many stunning photos were ruined due to camera shake? Especially in low light conditions. Tripod is a typical solution, but there are situations when you're not able to use it. This support system will surely allow you to capture great shots on just about any surface.
74. NIX Pro Series 12″ Digital Frame with Motion Detection Sensor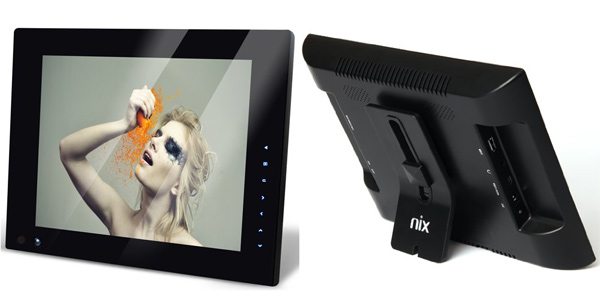 Meet the future with this digital frame with motion detector sensor. The frame turns on when you're nearby. It's a killing couple of good design and the latest technologies.
75. Family 4 Opening Wall Collage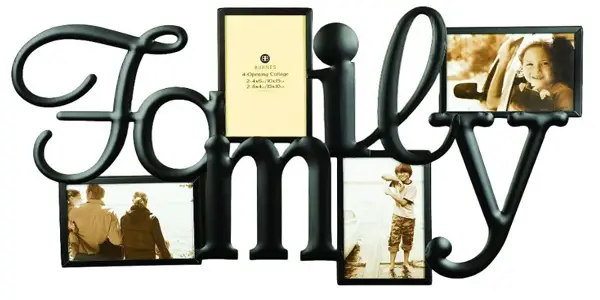 This fantastic wall collage is a great way to present your family photos. It can be a good gift for a photographer.
76. Opteka 2.2x High Definition Telephoto Lens for Canons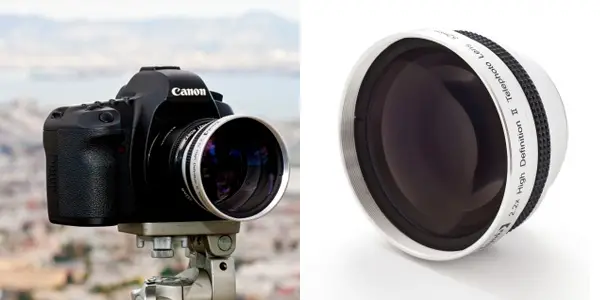 Give your camera extra reach, when you're not able to get closer.
77. Link Depot LD-MCHOLDER Memory Card Carrying Case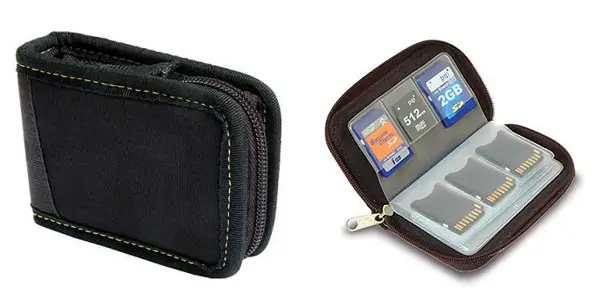 Small flash memory cards and other weeny items will never be lost with this awesome carrying case.
78. Thinsulate Thermal Insulation Fingerless Texting Work Gloves with Mitten Cover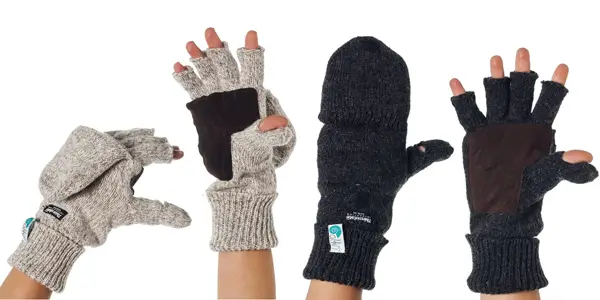 It's a perfect time to get ready for winter. These gloves are warm and comfortable. Cut fingertips for easy texting, typing and taking shots.
79. Macro Extension Tube Set Kit for Extreme Close-up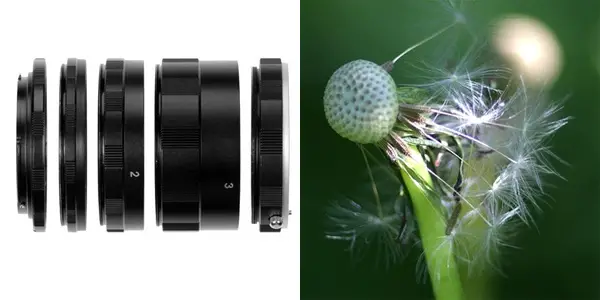 This macro extension kit is perfect for both pros and beginners. Your picture will retain its optical properties with this device and you need no other components being added to your lens.
80. Wireless Remote Control RC-6 shutter release for Canon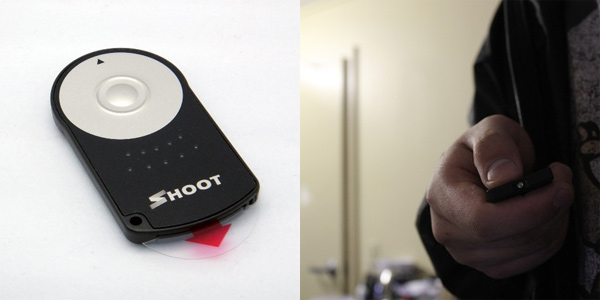 This remote control works as a wireless shutter release that is capable of triggering the shutter at a distance. So, now you're able to take good self-portraits without any help.
81. Nikon 8072 Microfiber Cleaning Cloth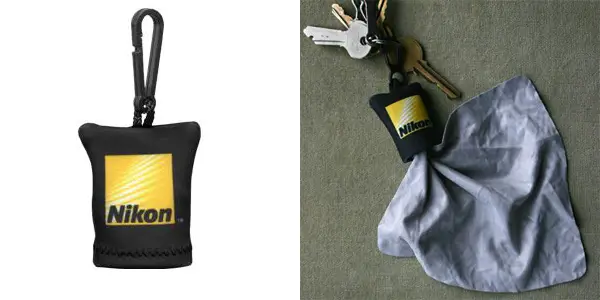 A microfiber cleaning cloth is hidden inside a small bag that looks like a keychain and can be clipped to your bunch of keys or camera equipment.
82. Travel Camera Bag for Canon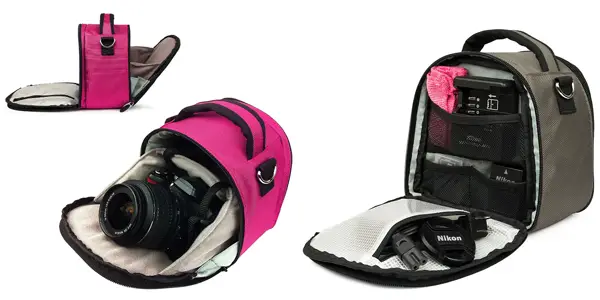 This bag looks like a casual one, but in fact it is a cool travel bag for Canon. With it you can always hide your favorite cam from the thieves.
83. Polaroid OneStep SX-70 White/Rainbow Camera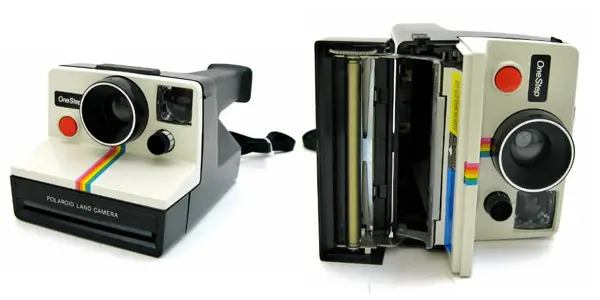 This camera is an amazing combination of retro style, well-built design and functional camera with integral film.
84. Leica V-LUX 3 CMOS Camera with 12.1MP and 24x Super Telephoto Zoom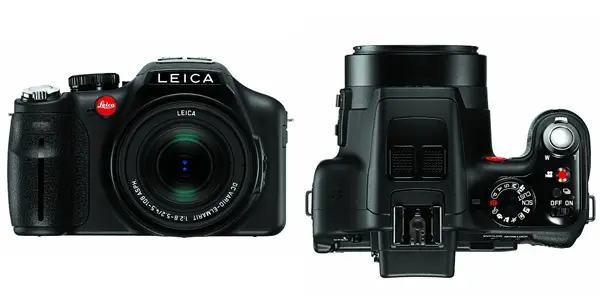 Do you know that Leica is the smallest full frame rangefinder digital camera in the world? It's an honor to be an owner of such camera.
85. Rogue FlashBenders ROGUERESM Small Positionable Reflector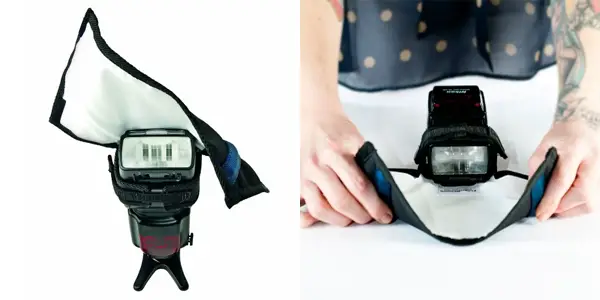 Internal flash light up our life, but sometimes there is too much light. So, this reflector will help you to control the light.
86. Swivl Personal Cameraman for iPhone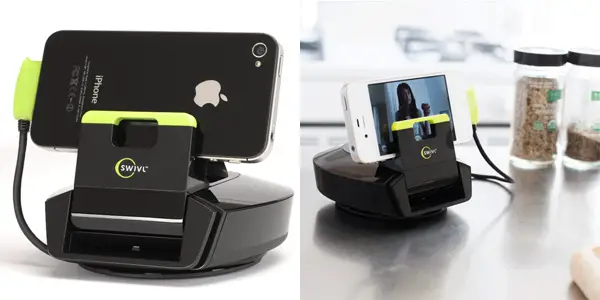 It is a modern device that tracks movement via sensor. Swivl always knows who or what you want to film.
87. TdZ Retro Fashion Paparazzi Film Camera Ring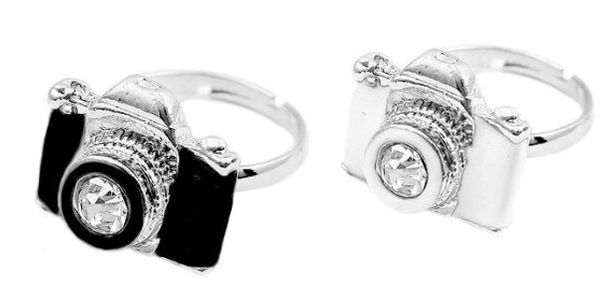 Nice stylish vintage ring with camera will be an amazing gift for your girlfriend or sister.
88. Retro Camera Photographer Necklace in Red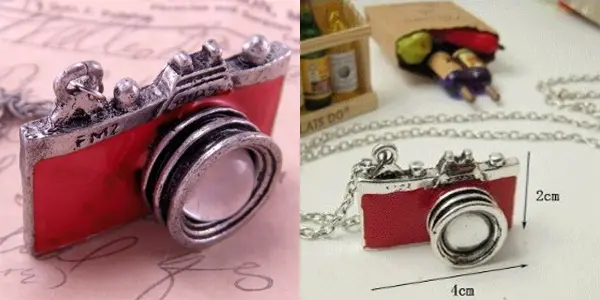 This stunning necklace is available in red. All fashion girls rejoice!
89. Brinno TLC200 Time Lapse and Stop Motion HD Video Camera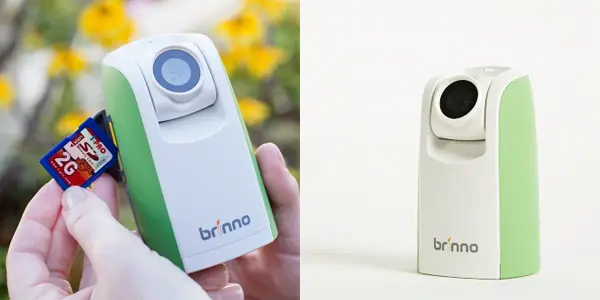 This video camera was designed to make HD time lapse photography as simple as possible. It has the flexibility to change lenses.
90. Pioneer 200 Pocket Fabric Frame Cover Photo Album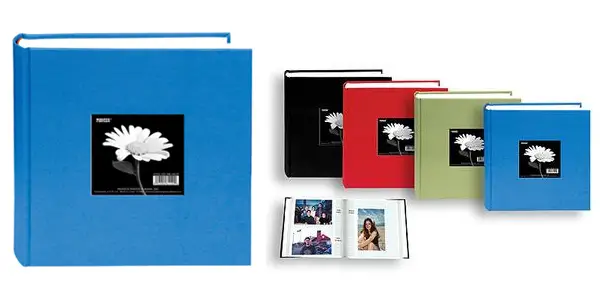 It's quite difficult to find a good photo album these days, but maybe this one is exactly what you want?
91. HDE USB Flash Drive Disk 8 GB Shining Golden Bullet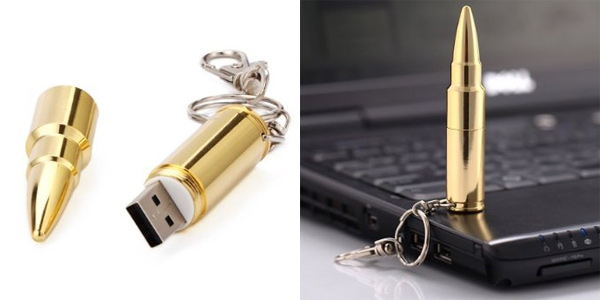 Golden bullet in your pocket is not a crime, but a necessary tool! USB flash drive disk in a form of bullet will be a great gift for Christmas.
92. Jelly Lens Wide Angle Fish Eye for Camera for iPhones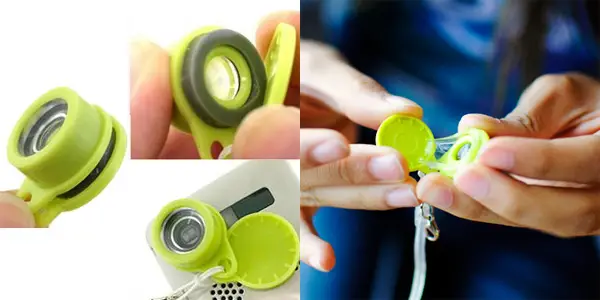 Fish eye effect photos are popular today. So, what are you waiting for? Buy this cute lens and take creative shots with your iPhone!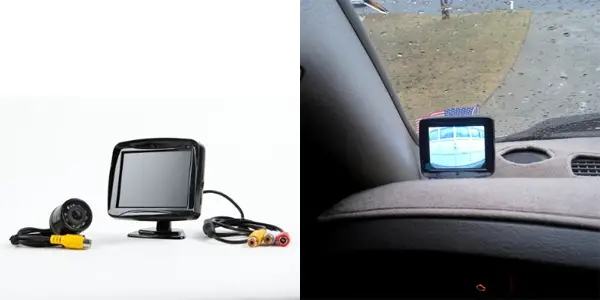 This backup car camera system will give you an ability to see everything behind your track.
94. Polaroid Zink Media Photo Paper for Polaroid Pogo Cameras and Printers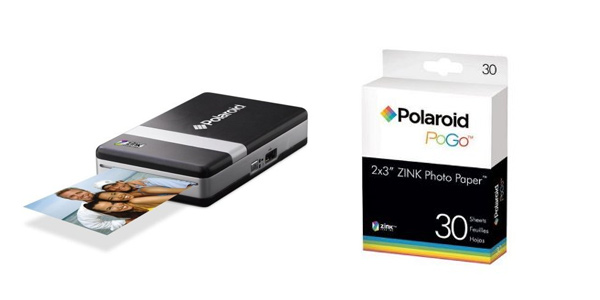 Shooting with Polaroid camera is so exciting! But sometimes paper for printing ends at the most improper moment. Therefore, stock it up beforehand.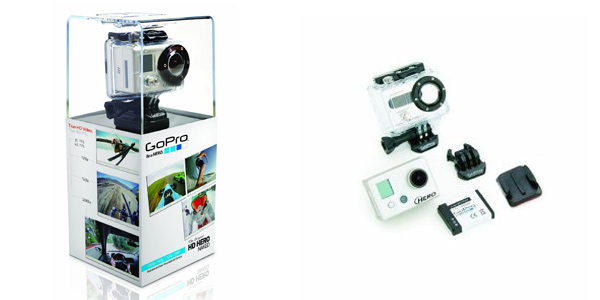 These cameras were designed specifically for using during sports. Don't lose any interesting moment.
96. Prime Multi-Purpose Bean Bag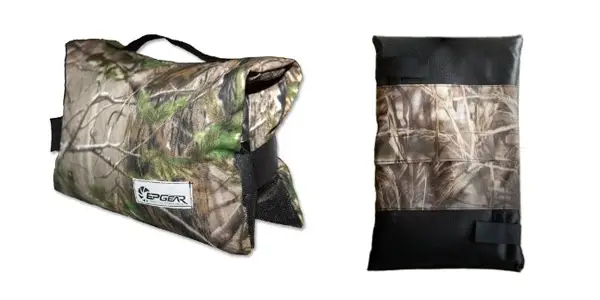 When the tripod is not helpful, use these cool bean bag to fix the camera and keep on taking good shots.
97. Camera Lens Mug with Lid Lenscap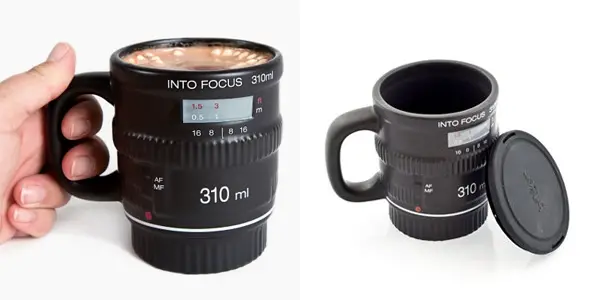 Of course, you'll never forget the moment when you saw someone drink from the travel lens mug. One more cup from this collection, but with cozy handle.
98. Wilton Photo Clip Favor Kit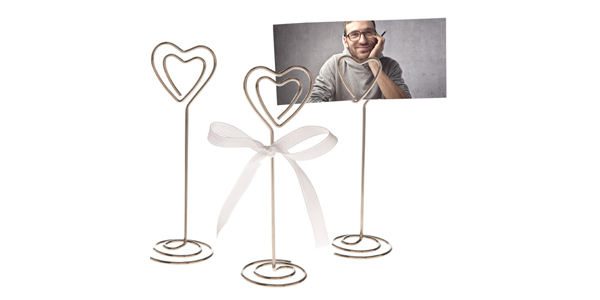 Cute clips with hearts for your lovely photos.
99. DENY Designs Leonidas Oxby Night and Day Throw Pillow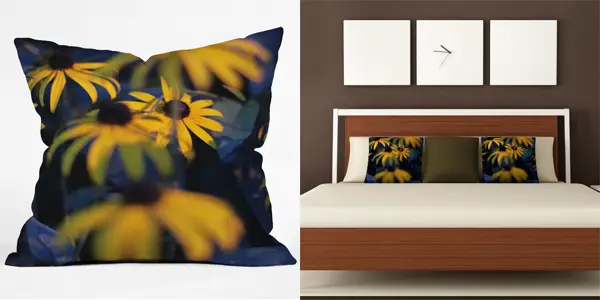 One more pillow with photo print on it. Transform your room into a cozy, funny place.
100. Epson PictureMate Charm Photo Printer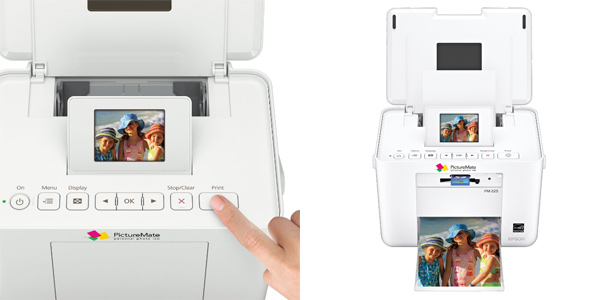 Compact white photo printer allows you to print your photos directly from any digital camera.
Afterword
I hope you enjoyed the collection and your friends and family will be more than happy with the gifts you've chosen for them. I wish all your dreams come true!