Create a Photography Business Marketing Plan in 3 Days (+ Save $30 Instantly)
Starting a photography business these days is quite a challenge. It takes courage. You need to push yourself constantly to go out of your comfort zone and learn a whole pack of new things.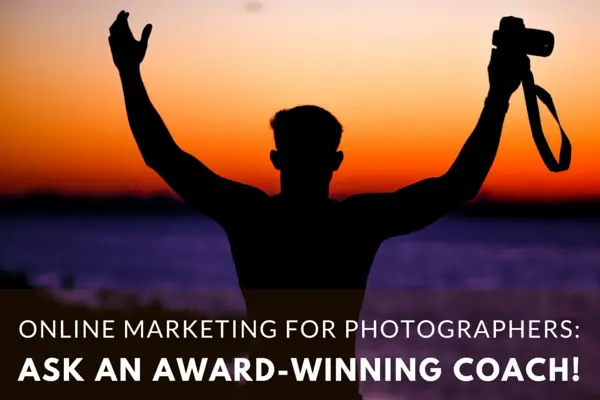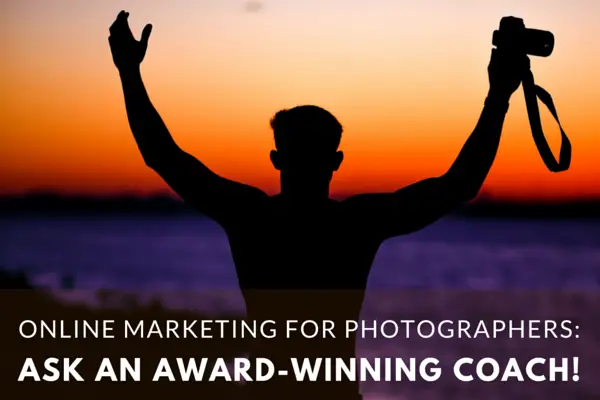 While there are no shortcuts to success, there are accelerated ways. Read on to learn about one of them and build a photography business marketing plan in just 3 days.
Starting a Business Is… Damn Scary!
Open a photography studio. Introduce yourself to complete strangers. Try a new photography genre. Take a photo shoot you have never tried before. Learn how to sell. Start marketing activities over all social media channels. Generally, all this stuff is like a neverending series of challenges.
When you're turning your hobby into a full-time job, you need to do all these things. However, often you'll end up procrastinating because fear often holds us back from achieving our goals.
I'm pretty sure you can name a whole list of circumstances which prevents you from taking the next step, such as having to deal with numbers, no sales experience, lack of connections, time and money. Most of time these circumstances are flimsy. That's fear talking in you.
You can learn marketing… But which source should you trust from a bazillion of options?
Now even when you manage to overcome all these fears and start your business as a freelance photographer, there are good chances you're struggling to make both ends meet as all the advice from "marketing gurus" seems just a waste of time. Does it sound familiar?
There are so many resources, videos, articles, guides, books, and online courses around the web. In less than a second Google gives me over 1,430,000 results on 'marketing plan for photographers'.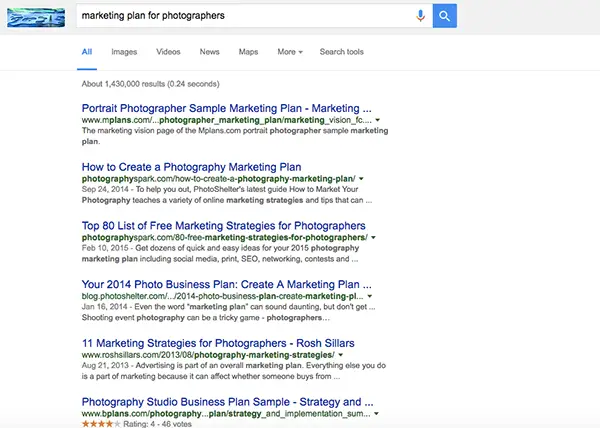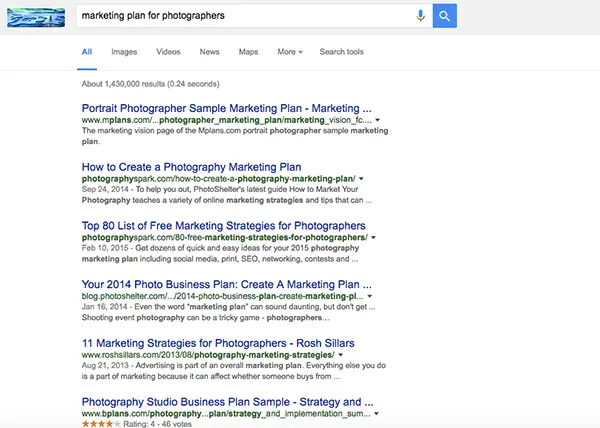 Gosh, that's simply overwhelming and more than anyone could ever take in.
Working on marketing plan for your photography business, you're going to face a new series of fears.
What if I waste my time on experiment that would never work out for my business? What if none of those 125 free photography marketing tactics I searched on the web won't work? How to organize my time to run a business and marketing activities all together? Am I spending too little on promoting my business online?
Learn from a Photographer
Choosing the right person to trust your valuable time is a great way to handle those fears and get peace of mind. And could there be a better coach than a photographer like you, who's once been in your shoes and managed to succeed in the over-competitive photography world?
Chris Gampat of The Phoblographer is right that kind of person. The founder of an award-winning blog and a photographer with significant experience in numerous niches, from weddings to photojournalism, Chris is now helping budding photo'preneurs like you to jumpstart their careers.
Now through May 4th, enroll into a 3-day online photography marketing workshop by Chris Gampat to learn directly from the man behind Phoblographer.
The live workshop starts on May 4th, 2016. And this is your highway to creating a working marketing plan for your photography business in just 3 days.


During the live sessions Chris will share with you some of his successful strategies for marketing a photography business, and help you create a marketing plan step by step.
The workshop will cover the following topics:
how to create a successful online portfolio website;
optimize your portfolio to get more traffic;
creating a marketing plan for your business;
grow your social media profiles as a brand;
use your social media channels to make a great first impression (and, eventually, book more clients);
set right goals and track your progress.
Let's take a closer look at each point of this goldmine of knowledge.
Session 1: Develop a compelling online portfolio and help people find it
Is your website as great as you are? When it comes to marketing your photography business, your website is your virtual business card, reflection of your professionalism, and the best way to showcase your work and connect with clients.
The workshop is going to teach you how to choose a proper platform for your future portfolio website, define your target audience, create an outstanding profile, and optimize your website for traffic.
Session 2: Create a Plan for Marketing Your Business
Even the word "marketing plan" may sound discouraging, but don't get trapped by this terminology. If you expect to grow your sales and business you just need a plan to stick to.
The marketing plan should be developed with your target audience in mind. And don't think that one-time marketing activities would pay off. You need to experiment consistently with various campaigns on different social media channels to reach out to as many potential clients as you can. Promotion is an essential part of running a business.
The second session of the workshop will cover the following aspects: driving traffic to your site, showcasing your work the best possible way, and updating your current and potential clients.
Session 3: Leverage social media to promote your work
Due to 2016, Facebook has 1,59 billion active users, Twitter has over 320 millions per month, Instagram has over 200 millions of users. These numbers are pretty impressive! Social media is the starting point of any marketing campaign these days.
Despite all these social media platforms are different, there are certain rules you need to follow to success and get noticed as a photographer.
During the workshop you'll get to know the specifics of each popular social network out there and learn how to set up your social media presense, set performance goals and track your progress.
What Will You Get?
As you can see, you get plenty of valuable information backed by real-lie experience of a well-known photographer. Moreover, you will be able to interact directly with your instructor and like-minded professionals from all over the world, as well as get your questions answered real-time.
You'll get three daily email lessons packed with resources to help you put your knowledge together.
Also, you'll get an awesome downloadable workbook which will give you a lifetime access to the resources used in the workshop.
Register the Photography Marketing Workshop Now and Save $30!
The online workshop with Chris Gampat starts in just a few days. Register before April 30th and save $30 with the promo code PhotoDoto during checkout. The full price is $97, so be sure to register now and save 30%!