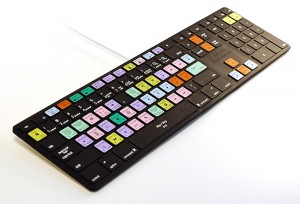 I have five friends who have birthdays in late May/early June and are photography enthusiasts so I have been keeping an eye open for gift ideas. So far, through random stumbling about on the internet I have come across these rather cool looking photo-related gadgets:
Keyboard shortcut skins for Photoshop, Aperture, Final Cut Pro, Pro Tools, After Effects, & Logic Pro. They're $30 for laptops, $40 for desktops at Photojojo although they're only available for Macs.
Giottos Rocket Blaster looks like an easy, safe way to clean dust off the important inside parts of your camera. Plus it looks like a rocket, which is cool. Cost about $11 from Amazon.
Eye Fi Wireless Memory Card so you can upload photos without digging through a mass of USB cables to find which one you need. Especially cool for traveling. Photojojo and Amazon both sell them for $100 for the SD card and Photojojo has the SD card with a CF adapter for $130.
Lowe Pro Photo Gloves if you've lived in Alaska (like me) or anywhere else cold you'll appreciate the dilemma of choosing between frostbite or an inability to manipulate your cameras dials, buttons, and other delicate parts. These are designed to keep your hands warm and cable of operating a camera and tripod. Lowe Pro have them for about $30.
Magnetic Photo Rope because what's the point in taking all those photos if you don't display some of them? And this is a pretty cool way to display them. Photojojo has rope with 8 plain magnets for $12, Wrapables has rope with six scotty dog shaped magnets also for $12.
What's your favourite  photo gadget? If you've got one of these or any other cool photo gadgets let us know in the comments which one you feel coolest playing with.