Photography.Book.Now competition sponsored by Blurb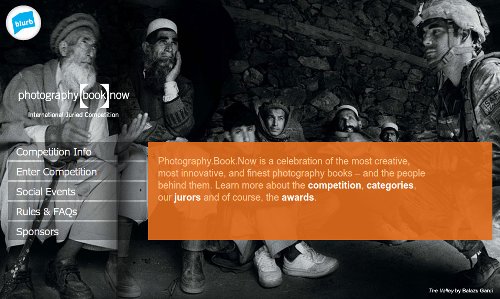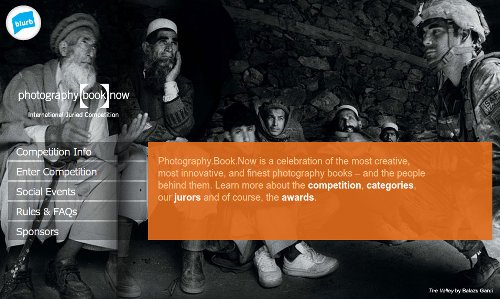 Got a book in you? This looks like it might be a fun project (the chance to win $25,000 is just icing, really):
The Photography.Book.Now International Juried Competition seeks entries for its second annual competition celebrating self-published photography books and the photographers behind them. The grand prize is $25,000 to finish – or start – a photography project of the winner's choice. Entries will be accepted in three categories – Fine Art, Editorial, and Commercial. The first-prize winner in each category will receive a private portfolio review with members of the judging panel.

Submissions will be accepted through 12:00 pm PDT on July 16, 2009, at http://www.photographybooknow.com. The Photography.Book.Now International Juried Competition is presented by Blurb, the creative publishing and marketing platform that enables anyone to design, publish, share and sell bookstore-quality books.

Details on the three categories (these are new for 2009):

Fine Art: The field of contemporary art is the arena to which many photographers now aspire. Whether your working methods are conceptual or stylistic, your aesthetic deadpan or modernist, or your artistic practice rooted in the world or performance, this is your chance to showcase your best photography in book form.
Editorial: Photography can create compelling narratives, especially in book form. Whether it's a long-term project, a photo-documentary, or a series of editorial spreads, this category celebrates the photography book as an experience that is more than just the sum of its parts.
Commercial: Superb commercial photography—which can include fashion, corporate, and advertising work—goes beyond just a great product shot. The commercial photographer understands the importance of distinctive visual aesthetics and arresting branding. From fashion to advertising photography, we invite you to showcase your most compelling commercial work in book form.