10 Stupid Photography Fads You Have Not Tried Yet
You have probably noticed that the majority of entertaining media spreading thoughout internet can hardly be called intelligent. The more silly something looks the more refined rapture it arouses in the biomass of internet users.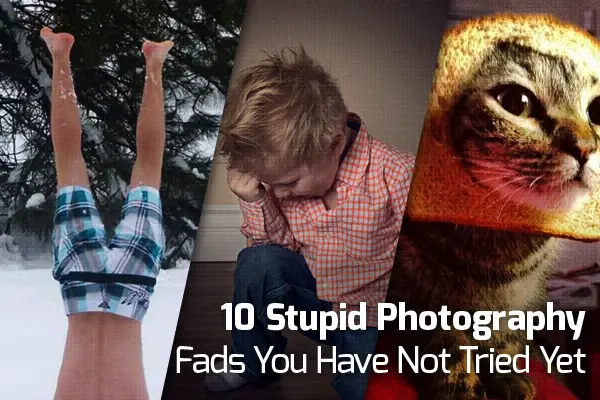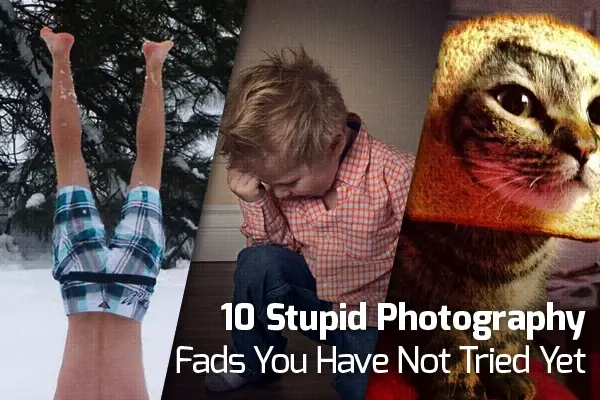 Visual art, the most strong way of conveying life situations and emotions, which some time ago looked like this: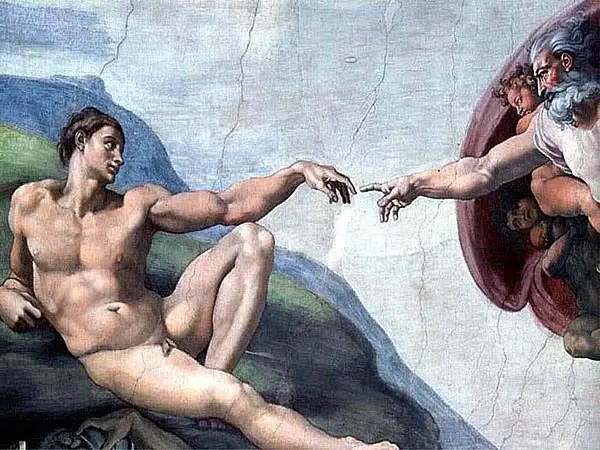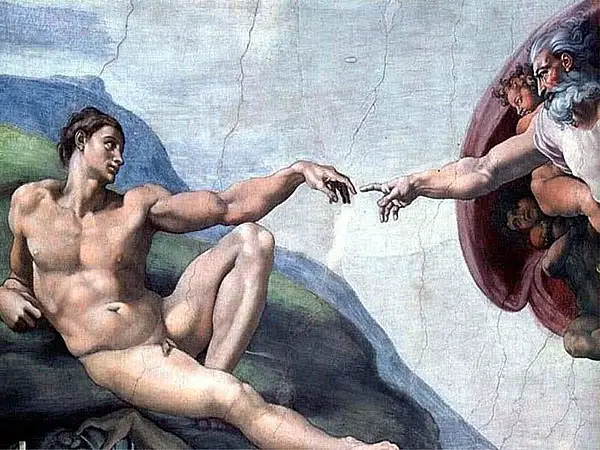 now looks more like this: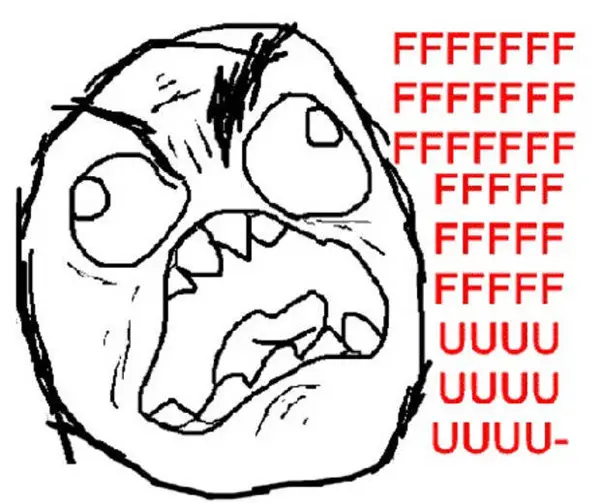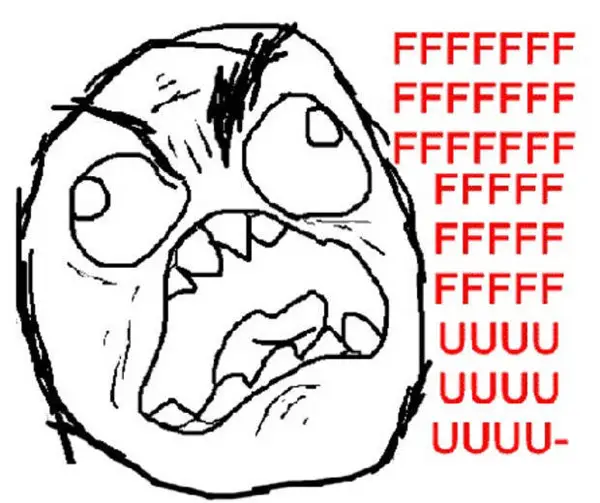 No wonder there have been some deviation in everyday photography as well.
You can not be interesting to your friends anymore by simply taking a picture of yourself on a party, or in front of some historically-important-unesco-list-heritage.
No, today you need to do something really, really weird to deserve a big hot Like on your photo.
Ironically, unique things become a trend.
In this article I've chosen 10 most stupid photography trends which have become so popualr that many of them have got their own online galleries.
Don't take me as a snob. I laughed my head off as I was looking through all these pictures. Hope you will, too!
1. Planking
Lying down is ok. Lying down on McDonald's counter is not.
That's what planking is all about – you lie down straight as a wooden plank where no one would. Where no one could.
Sometimes it takes real physical strengh and moral flexibility.
For time to time, accidents happen, so I would recommend some really thorugh consideration before doing anything similar.
But still, accidents happen with sponges, or, I don't know, ice-cream. You better stay alert all the time!
2. Batmanning
This is a vertical version of planking – you just hang your self like a bat(man?) on anything you can find.

I personally like this photo becuase the colors and the composition are nice. And as all good art, it makes you think and ask questions. Mostly – "What the h*ck?!

Perhaps when you start doing this, blood comes to your head and some secrets of life get revealed and you start to see the world in a whole new way. But then you come down, and no – everyhting's gone. All that's left is only upload the resulting photo to Facebook or Instagram or Flickr or, whats even better – all of them at once.
3. Tebowing
For those needing a brief and precise description, Wikipedia reaches its helping hand:
Tebowing is a phenomenon that began to spread in October 2011. It is an act of imitating National Football League quarterback Tim Tebow's fad of getting down on one knee, resting head in arm and praying, especially in a setting where others are doing something unrelated.
This is a delicate fad, because making fun of praying is not everyone would love.
Moreover, Tim Tebow trademarked tebowing to prevent abuse of this prayerful pose!
But hey, this is hilarious, because folks don't make fun of praying. They make fun of Tim. And this is so much more acceptable.
It's like if Justin Bieber would trademark being a jerk becasue it offends the feelings of jerks. (Names are fictitious. Any resemblance to real persons, living or dead, is purely coincidental)
4. Owling
You probably don't need any any scientific facts on owls to grasp the idea.
But, if suddenly you've felt the urge to know some interesing facts about owls, here are some
5. Catbreading
Offering someone food is a gesture considered hospitable since ancient times.
Maybe this was another way to show your pet how much you love him.
That's what historians of the remote future would say, having found tons of breaded cats on Google servers resting at the botton of the postapocalyptic ocean.
These photos are so funny because on them, cats look much more intelligent than their owners.
They have enough evil in their look to destroy a planet. They obviously have a reason for that.
6. Vadering
Speaking of destroying planets, here comes another fad.
Don't upset a photographer – you risk being throttled to death just the way Mr. Vader does!
Now where's Master Yoda to save you?
7. Horsemanning
This one is really emotional. Even though the emotions are subconscious resentment and bewilderment, such photos regained tremendous popularity today.
Want to scare your mom? Your head apart from your body is something that won't leave her indifferent!
8. Catbeard
You're a girl who always wanted to be a boy? Some secondary sexual characters, such as a beard, might come in handy then.
And you don't need any hormonal agents – your lovely pet would do just fine!
9. Playdead
What's more scary – a dead body or a living person with its head apart, smiling at the camera?
I still think the first variant is more dreadful. This one could also be called Play Wasted.
10. Frosting
People do so many illogical thinkgs in XXI century. People in Iceland eat bananas, people in Australia freeze under air conditioners. And people also play golf knee-deep in snow.
Nothing's abnormal today.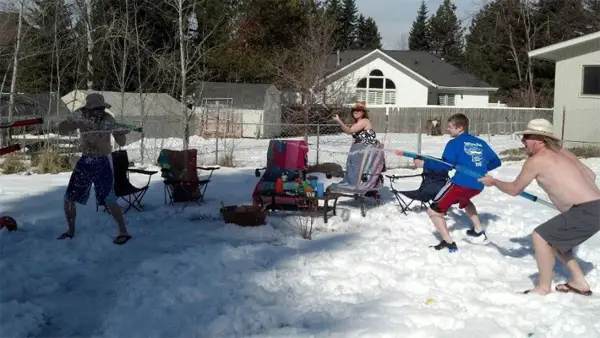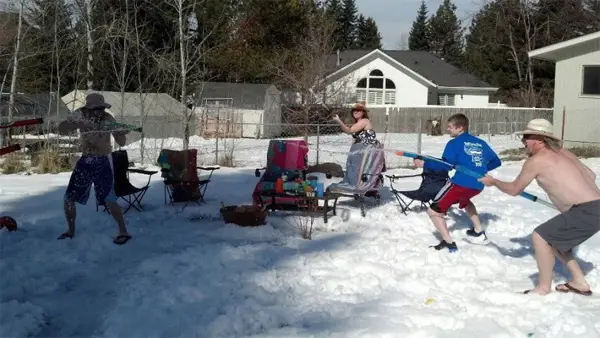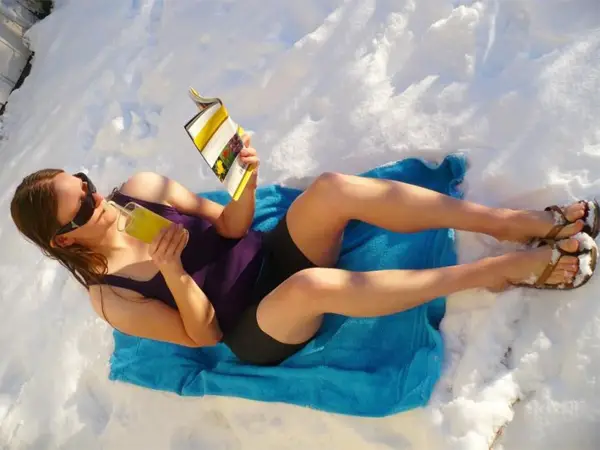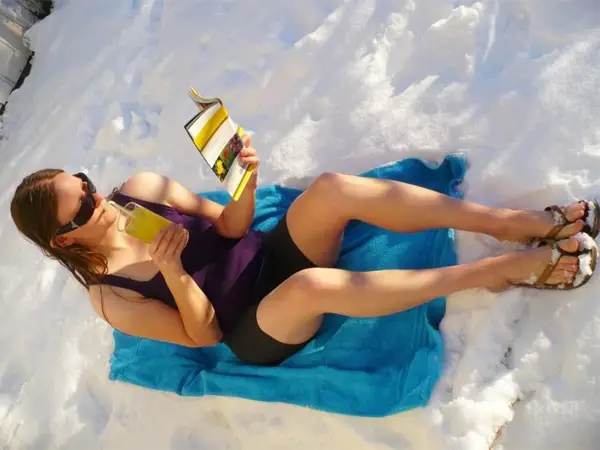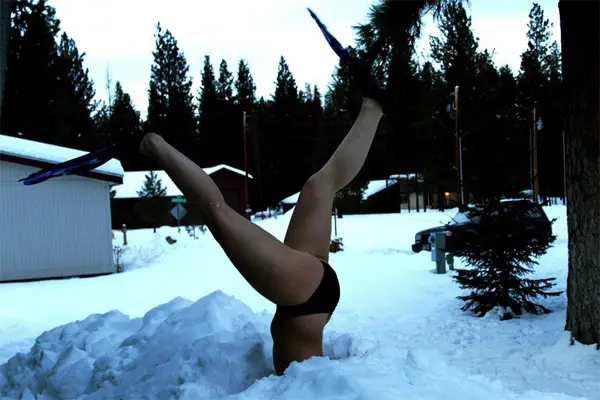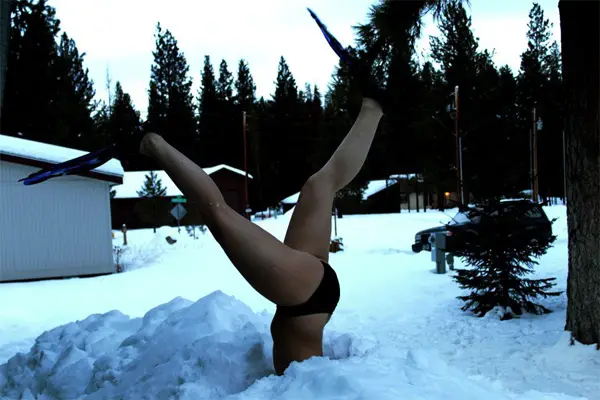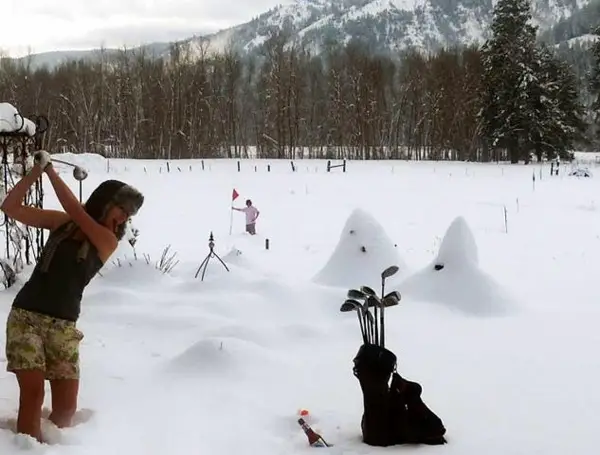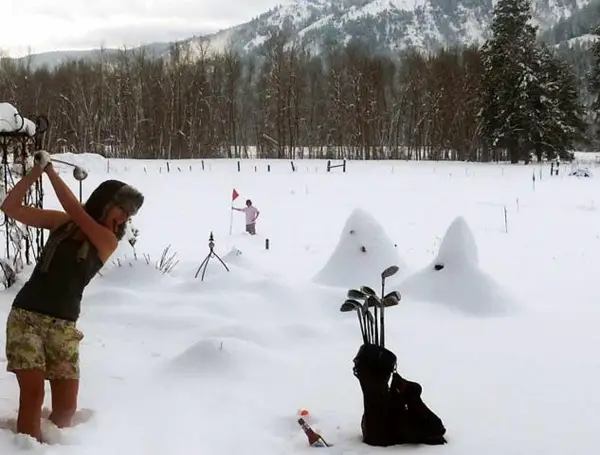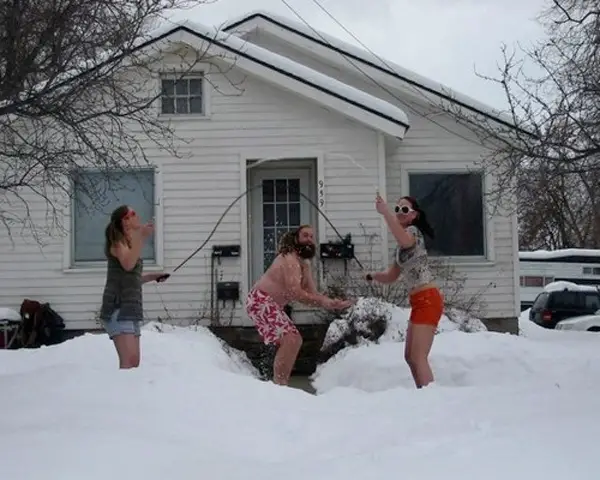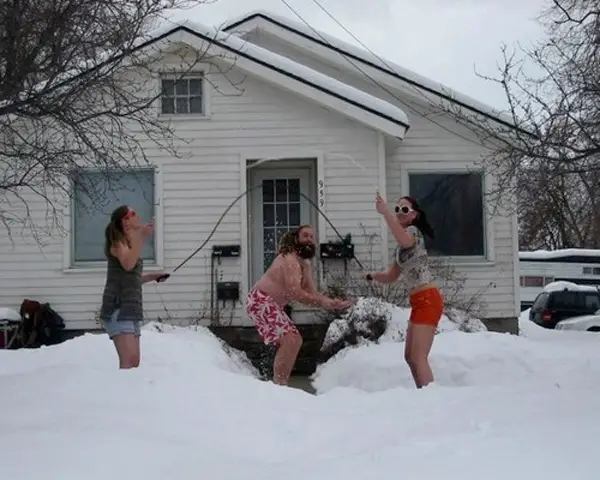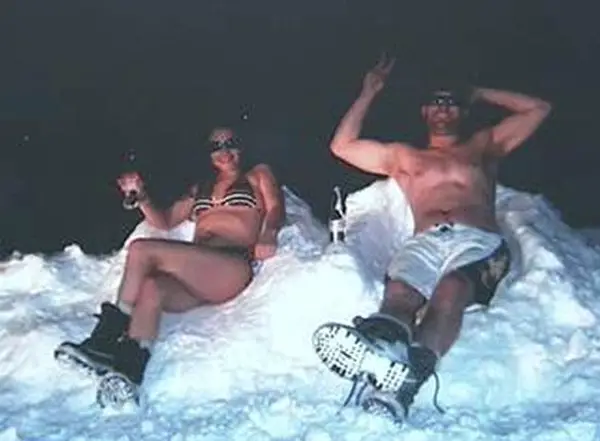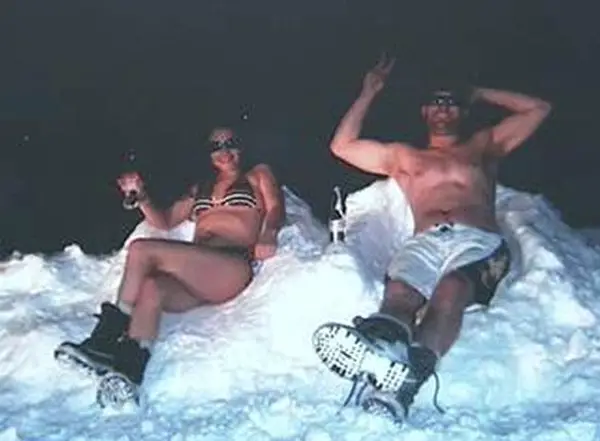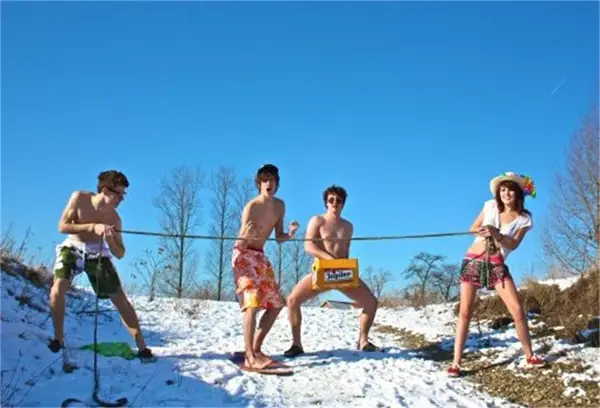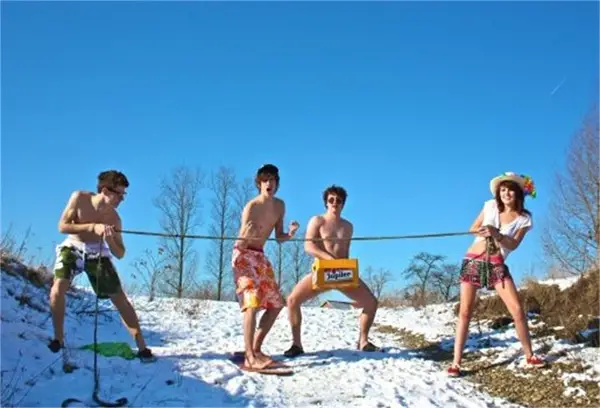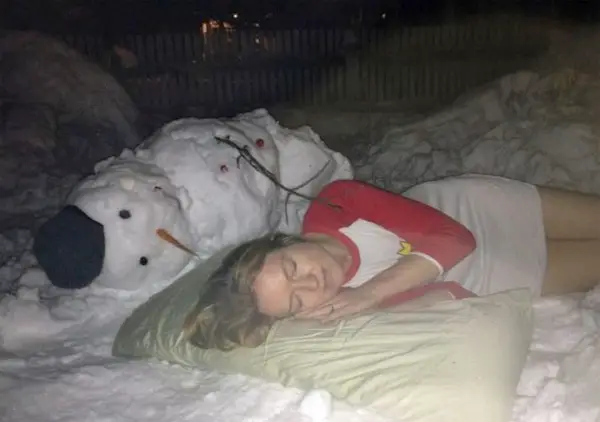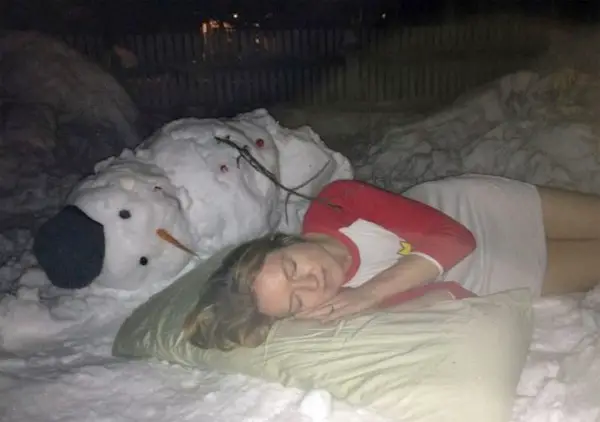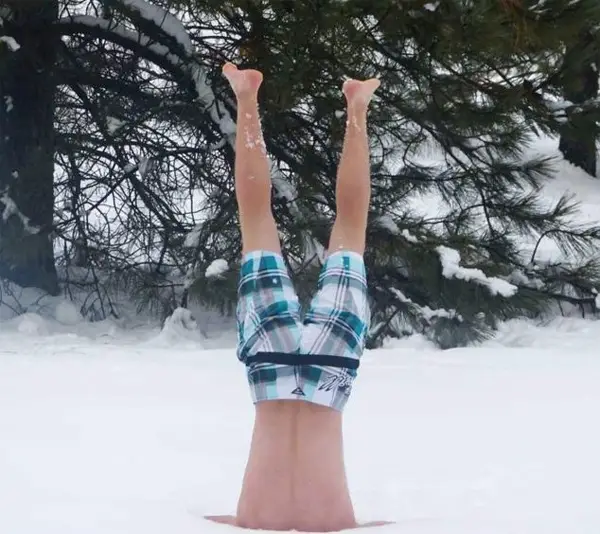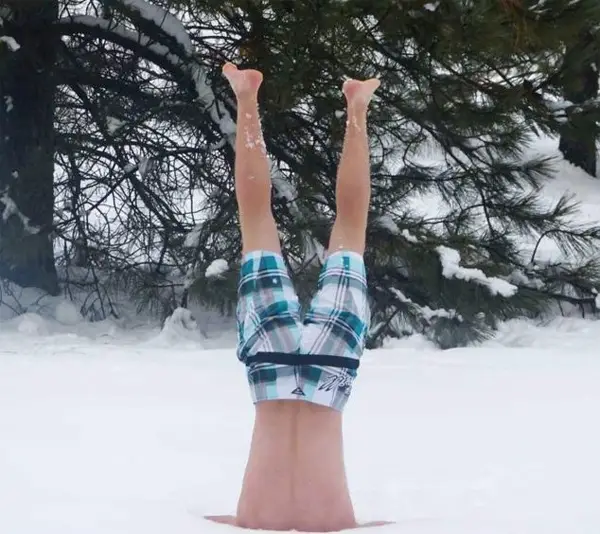 So, what do you think of all these trends in everyday photography? Hve you done anything similar at least once in your life?
Feel free to share your shots with us! i promise, we won't make fun of you. Or, at least you will not know about it.