Wonderful Photo Project Showcase: Kim Leuenberger's "Traveling Cars Adventures"
As I previously posted, we have launched a series of articles where amazing photo projects from around the globe will be featured. Today, I'm dying to share with you the photo project called "Traveling Cars Adventures" by Swiss photographer Kim Leuenberger. She is an avid traveler. While traveling the world, she takes her favorite toy cars to capture them in different places with special moods and feelings of what she saw.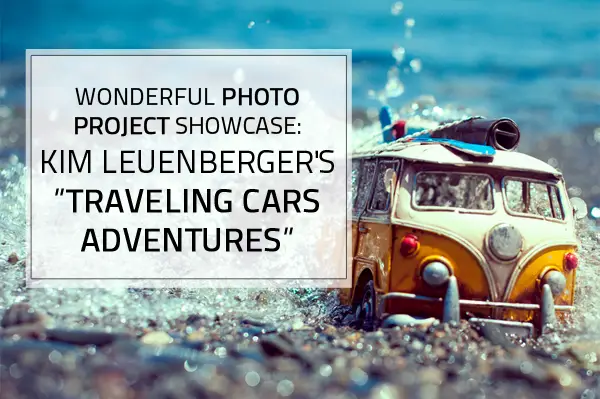 Kim Leuenberger is a 21-year old student from Switzerland, but currently, she lives in the amazing city of London for her art studies. She is a big dreamer and currently chasing her dream of becoming a professional photographer.
Her photo project, "Traveling Cars Adventures," started about 3 years ago, on a sunny spring afternoon. Kim had just received her DSLR for her birthday and decided to go outside with a bunch of decorations and toys. The first picture of the series included a blue van and a little Paddington Bear. Kim still has those two with her in London.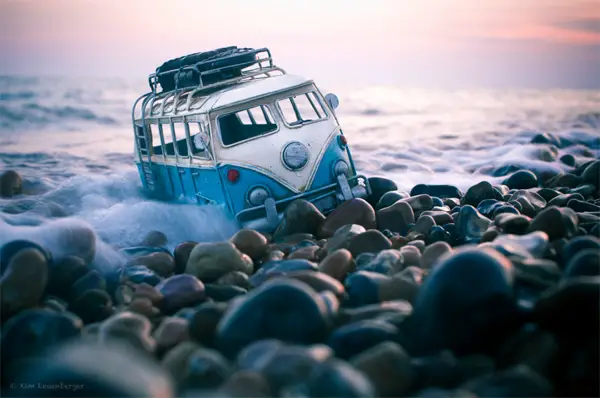 Then, the more she traveled, the more she noticed these special types of cars in shops, so her collection got bigger and bigger. People on Instagram were really responsive to the project. Thus, that was the motivation to push it further.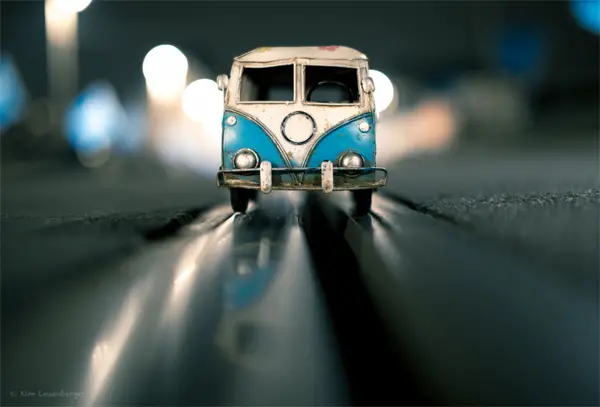 Kim's family and friends started to buy more cars for her wherever they went (that's why she chooses the name "traveling"). Kim thinks that all those cars have been in more than 15 countries together; she never travels without one of them.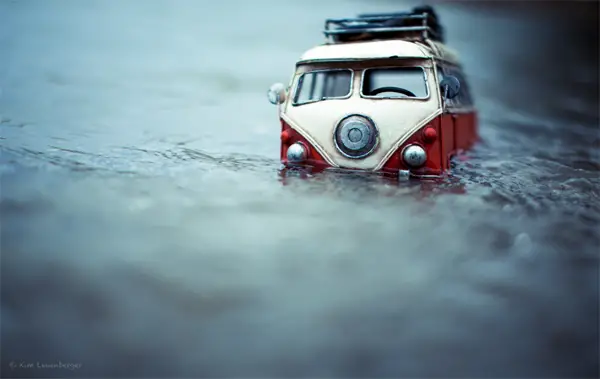 The main goal behind her "Traveling Cars Adventures" photo project is doing something new, to break the boredom and to make people smile and dream. In other words, to try to see things from another perspective.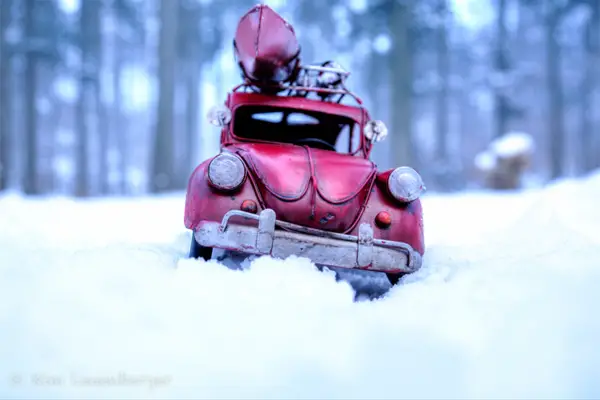 Kim wants to be a storyteller kind of photographer: Where is the car, where is it going and how did it get there? Its story, its past. She likes when people are confused and don't know whether it's a real car or not.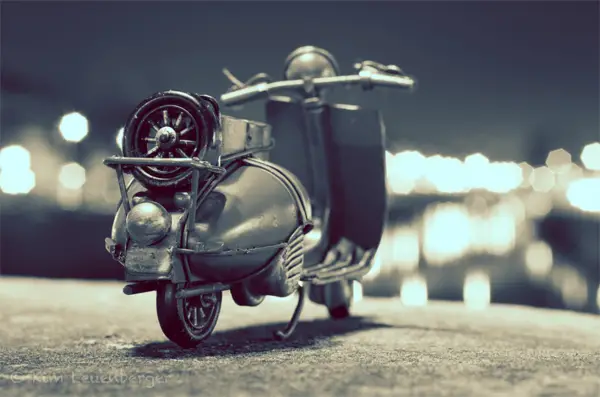 When it comes to post processing, Kim admits that she is not the most talented editor. She uploads the pictures on Lightroom and adds one of the "vintage"-looking filters she created (don't ask her how; she has just tried a lot).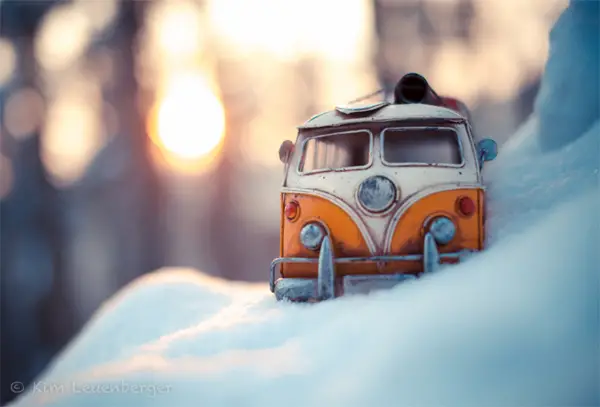 Kim adapts it, sometimes works the clarity on the car itself with the paintbrush, crops and makes it straight, but without other special effects. Kim likes to get the shot naturally with only her camera and some other tools (like an awesome light reflector that allows her to take the sun in the background, too).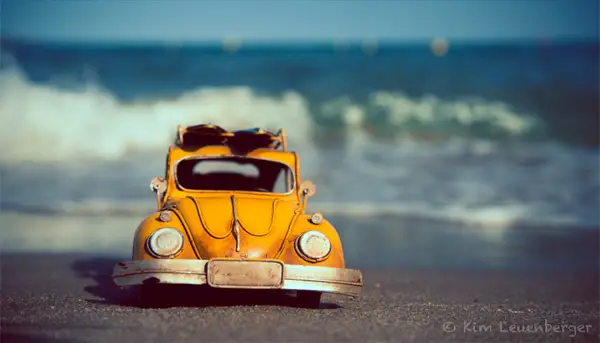 Her favorite part of her job is the photography part! When she has her camera in her hands, it's like nothing else matters, and she falls into her bubble and little world. Can you imagine the feeling you get when you take a shot, look at it in the display screen and it's exactly what you wanted it to be? That's her favorite part, and she will never get bored of it.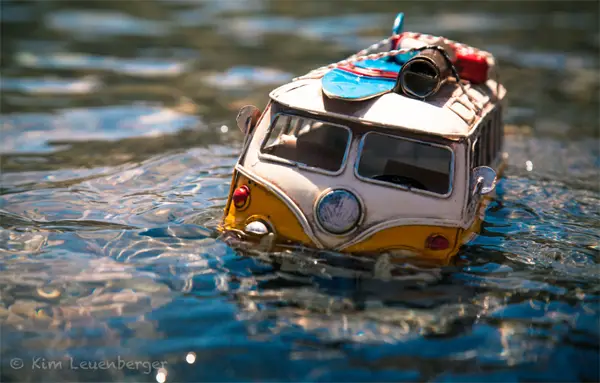 Kim is currently studying the arts at the University of the Arts London. They teach a range of art forms from fine art to communication and design. It opens one up to many different things, and Kim believes everything is interesting. It also constantly challenges her creativity!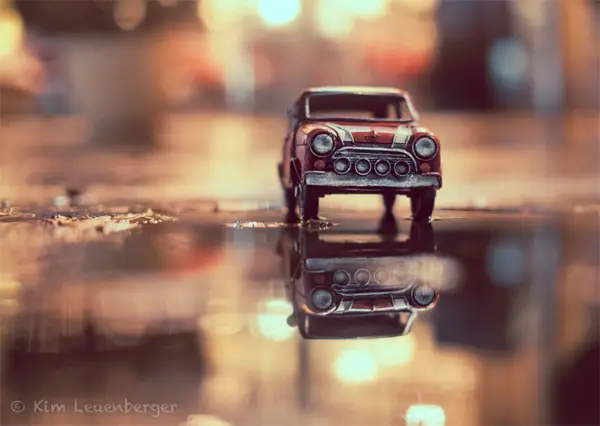 The shot Kim puts above all others is "Lover Of The Light." She thinks this is the best shot she ever got. It has lights, big bokeh and a reflection that Kim loves playing with. She believes it's telling a story (whichever you want it to be).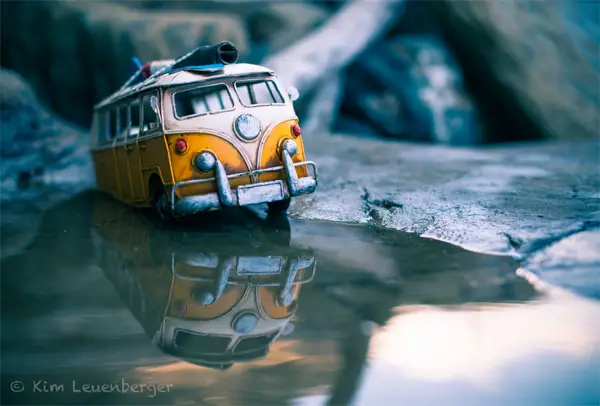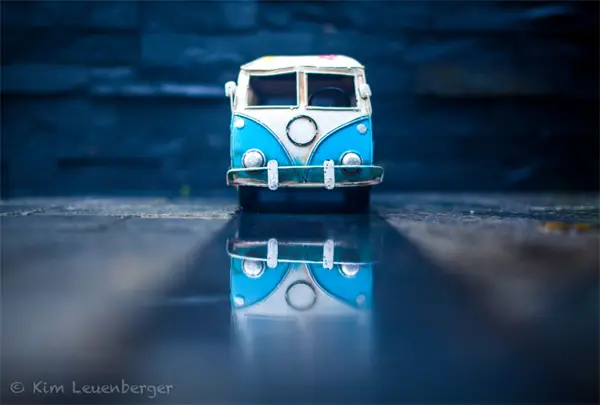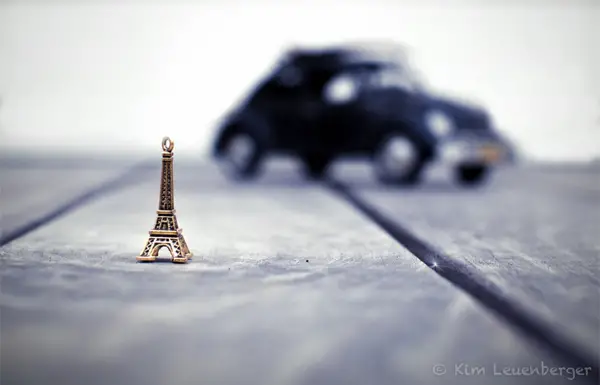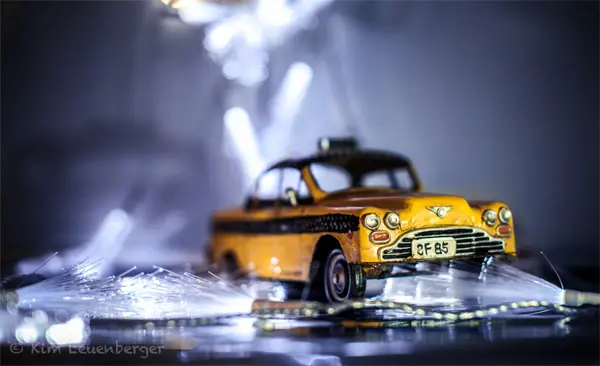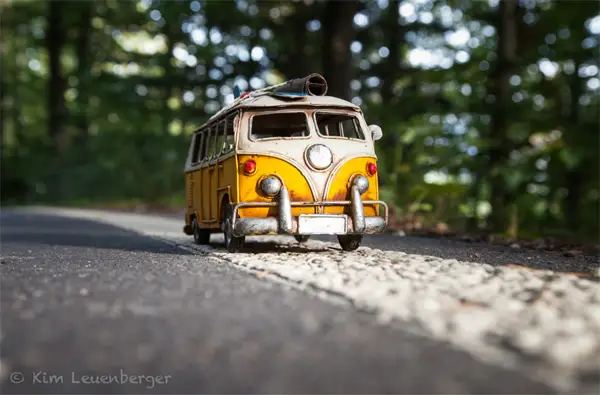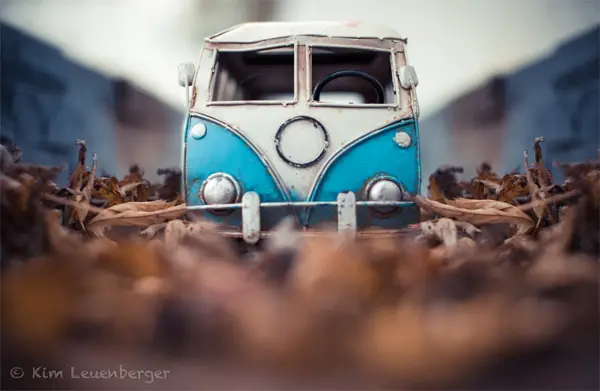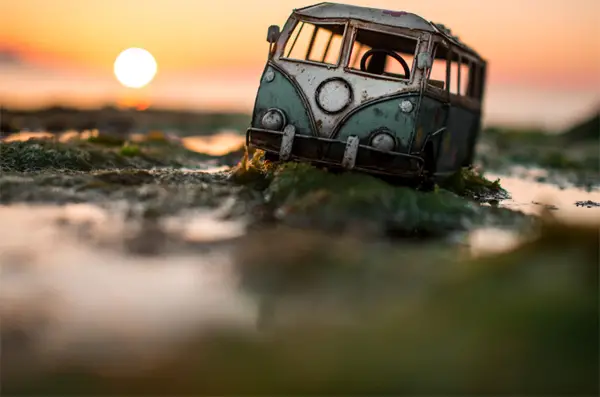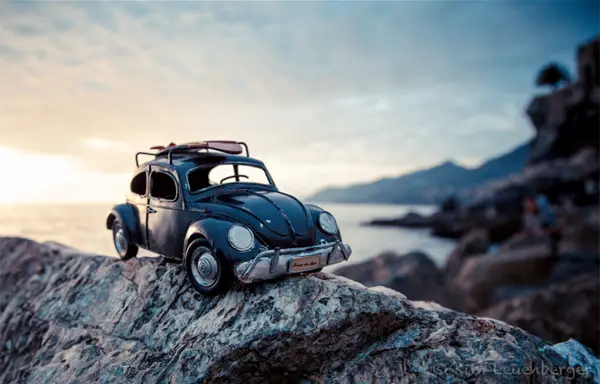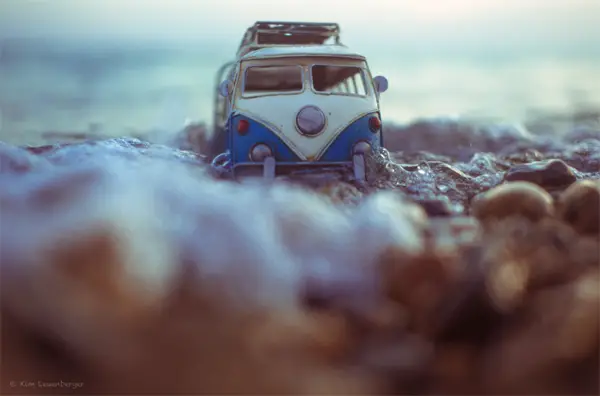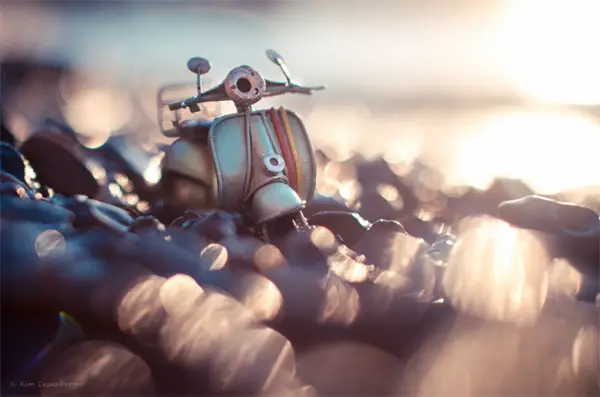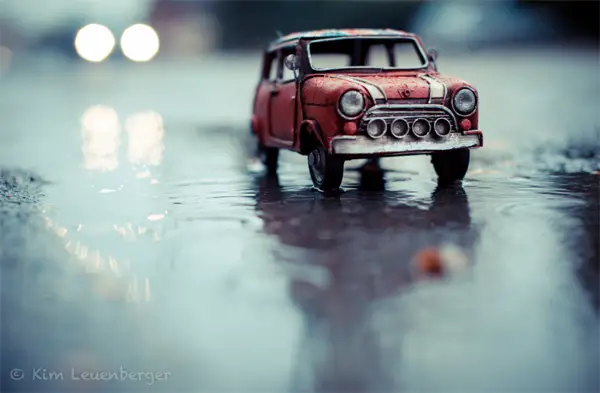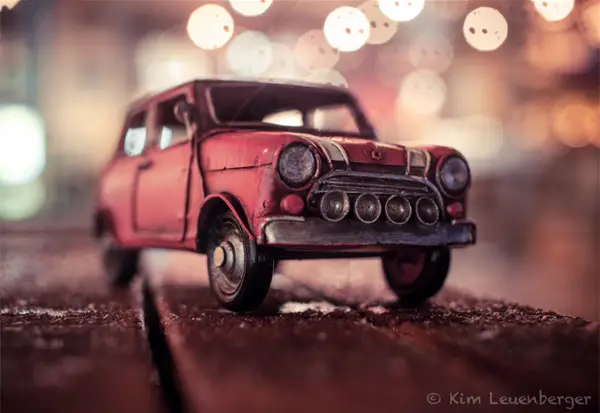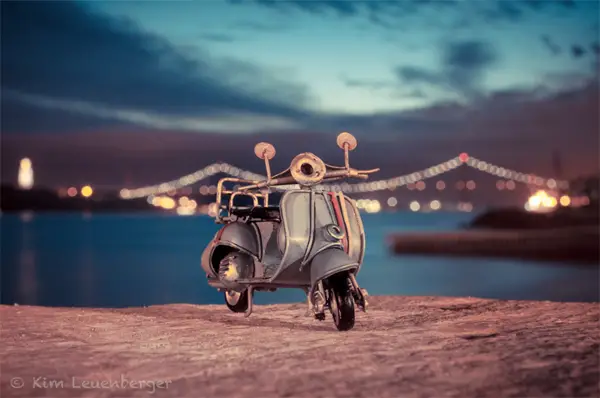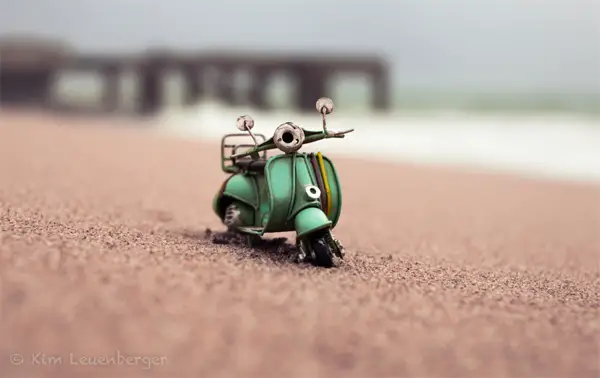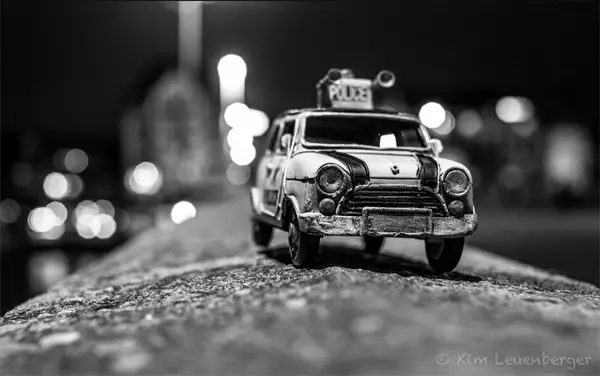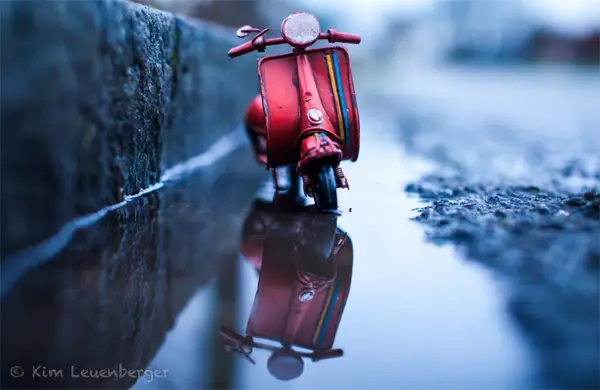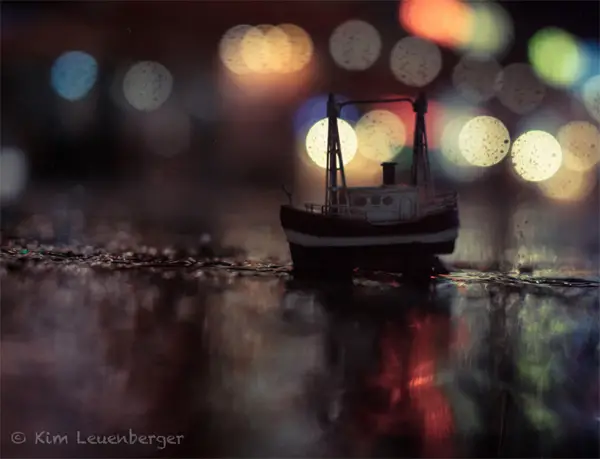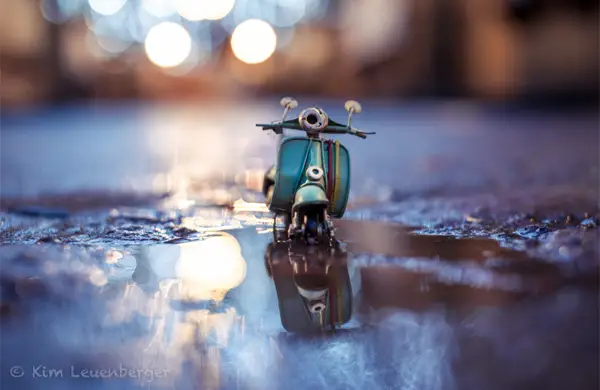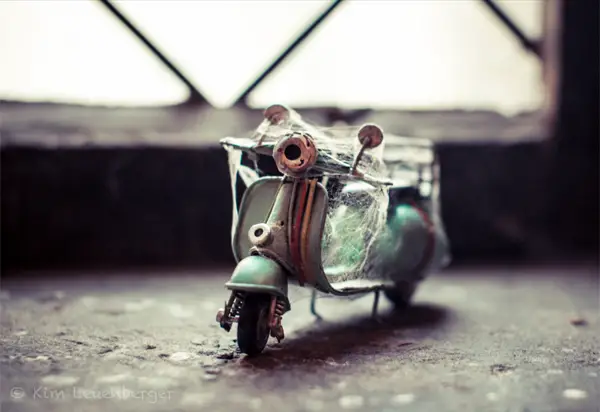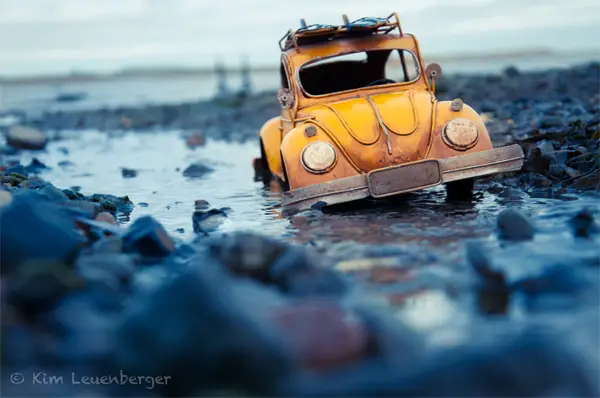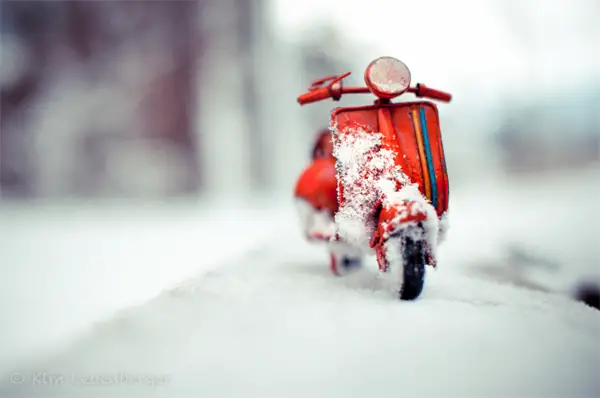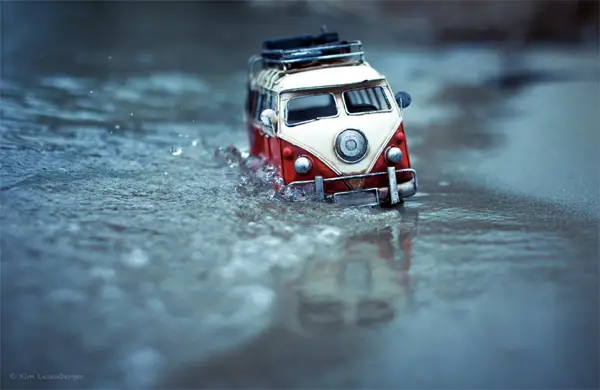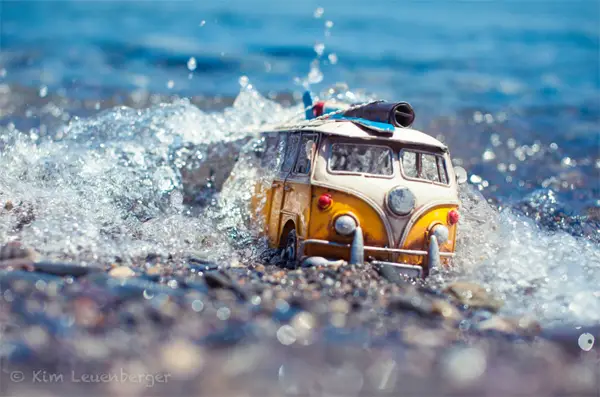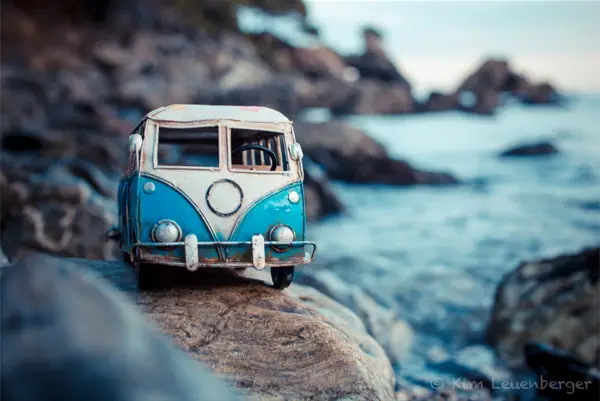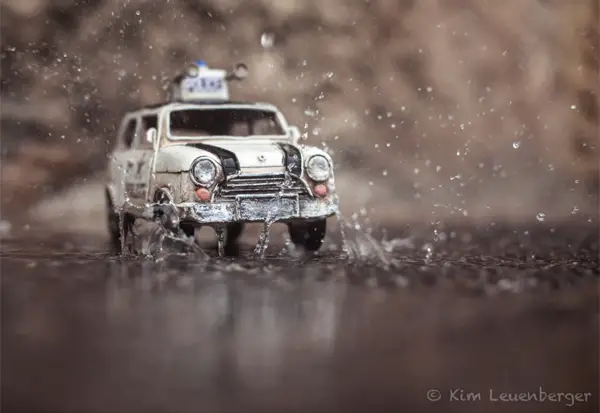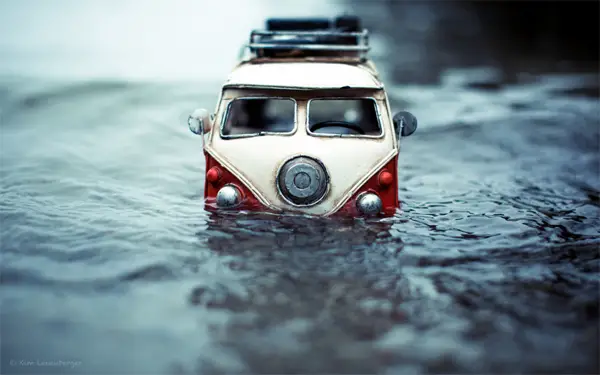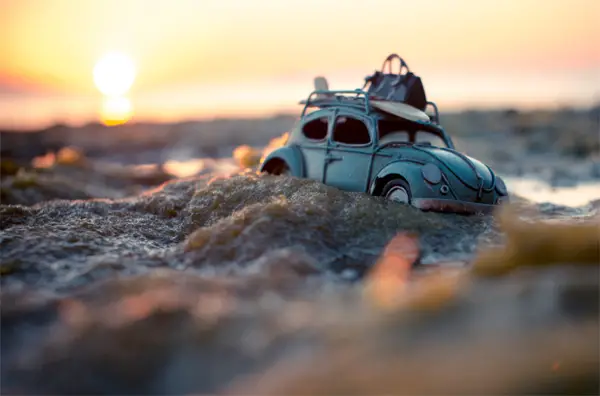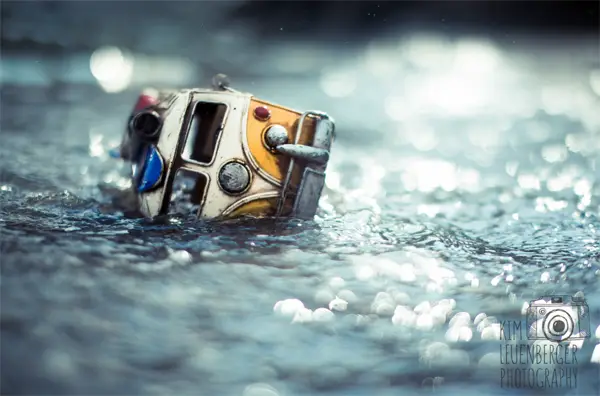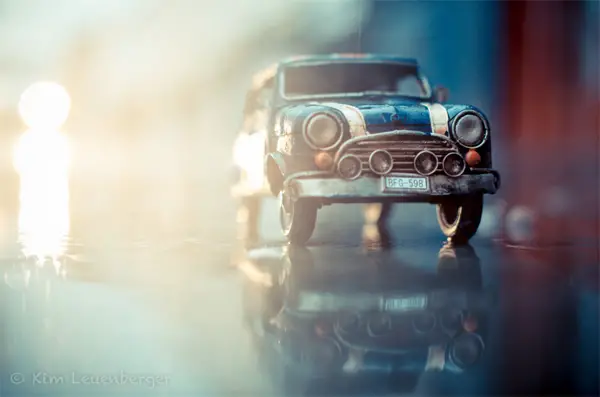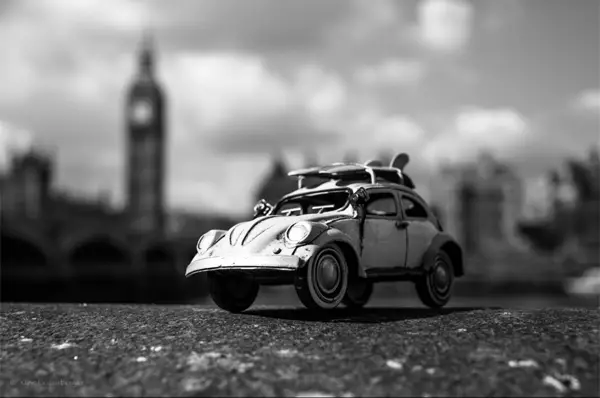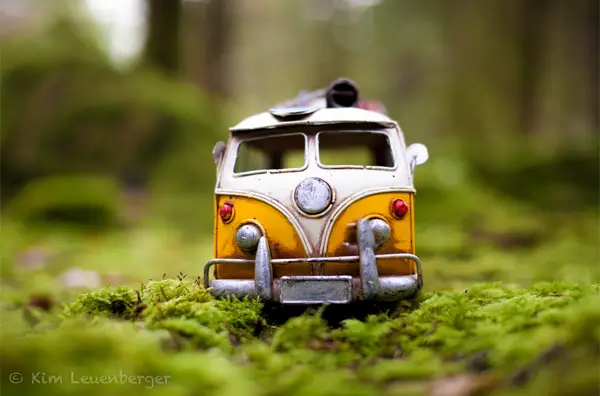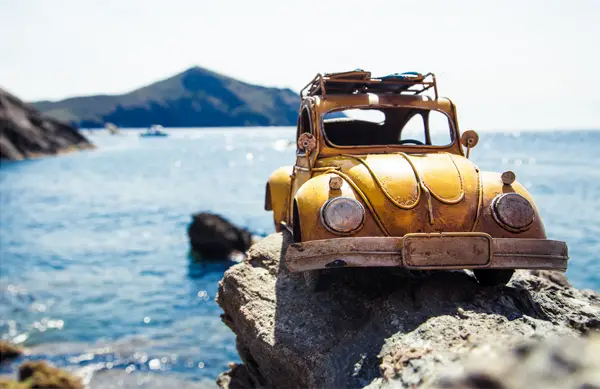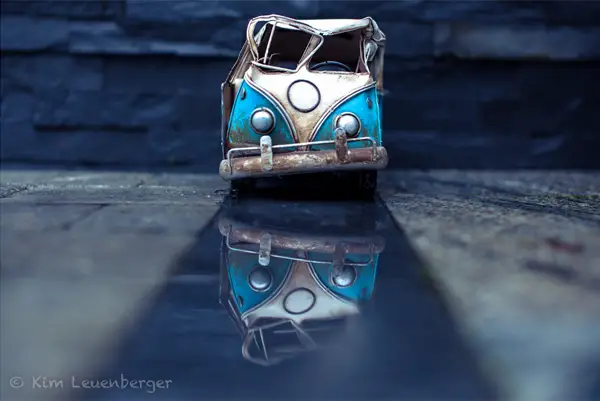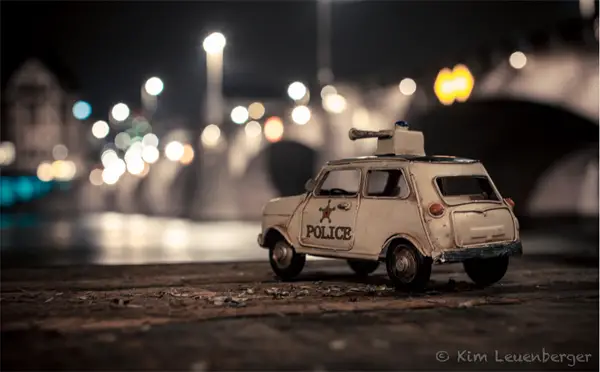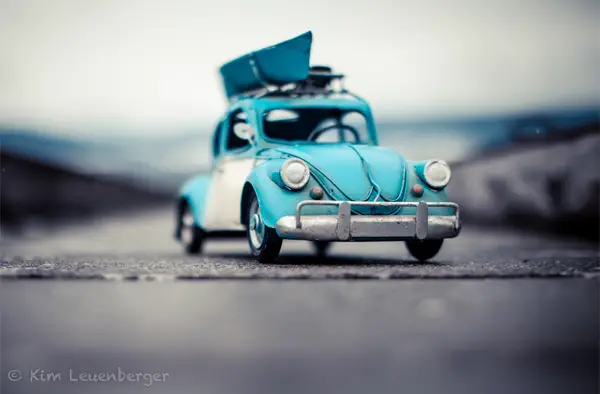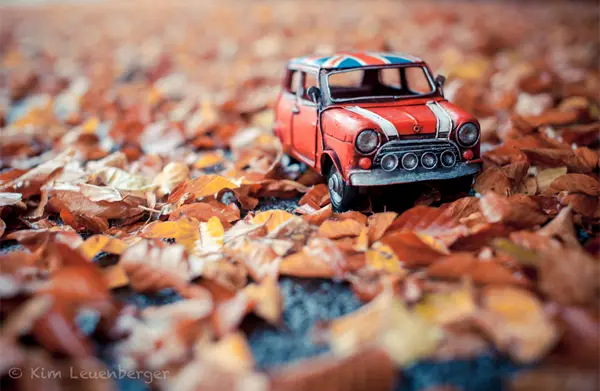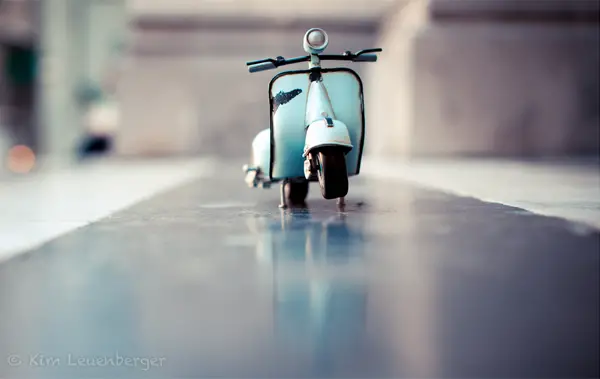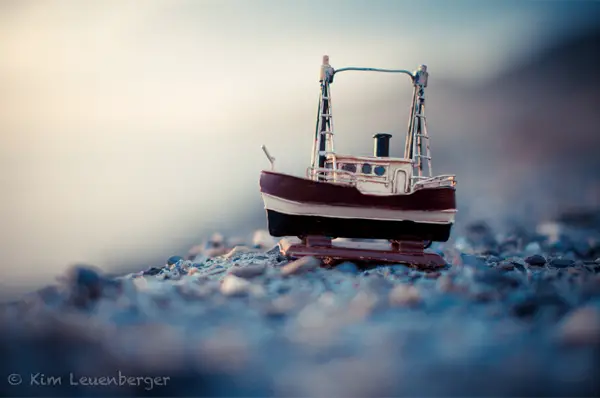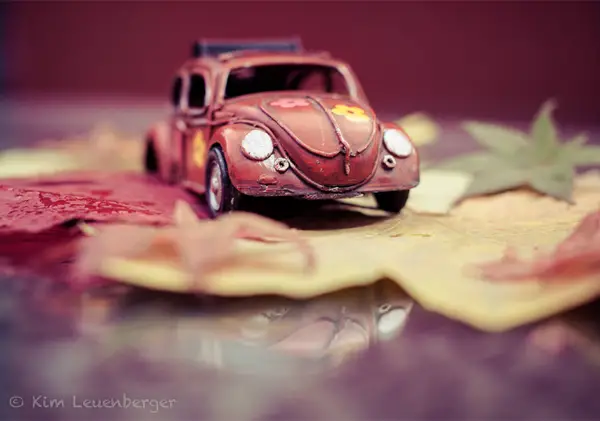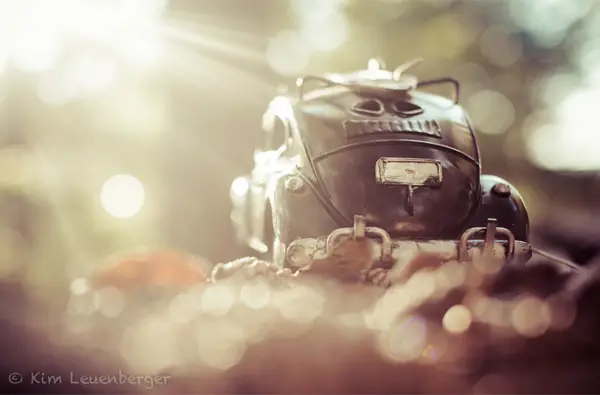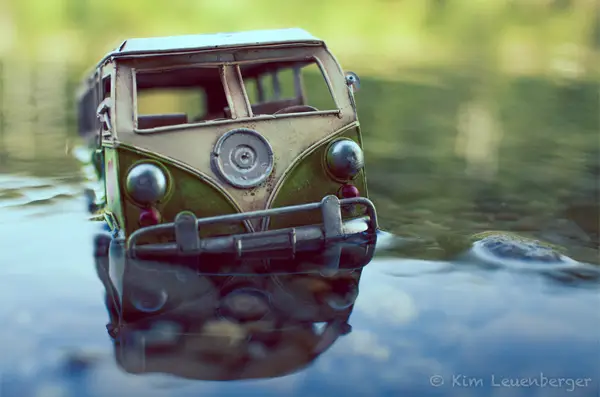 Conclusion
If you saw the French movie "Amelie," you should remember the gnome who traveled the world and sent his photos to the owner from various places around the Earth. :D It's awesome to collect toys or other things, photograph, create and share inspiration with other people. I hope this cute photo project you saw above gives you a few fresh ideas for your future photo shoots.
Pictures were taken from Kim Leuenberger's 500px account and personal website.