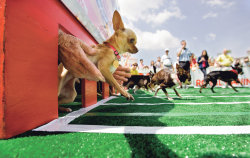 Need a new camera? Why not print and build your own?
A somewhat bizarre collection of images of surgery. Not for the squeamish. [via]
PDN has published a list of 30 new and emerging photographers to watch in 2008. (Photo by Dustin Snipes, right)
Ross Ching shares a behind-the-scenes look at how he made the movie Eclectic 2.0, a mesmerizing short film made exclusively from still photographs.