What would you like me to review next?
Ok, it's official, I'm drowning in photography book reviews. I will get to all of these in the coming weeks but since I've got such a stack of them I thought I'd ask you… which of these books would you like to see reviewed first? And if you can spare the brain cells, what about a second choice?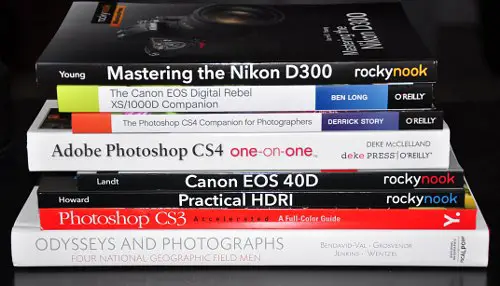 The books, in no particular order:
Actually, exclude Practical HDRI because I think I've had that one the longest so I'll review it next. But after that? Let me know what you'd like to see next.